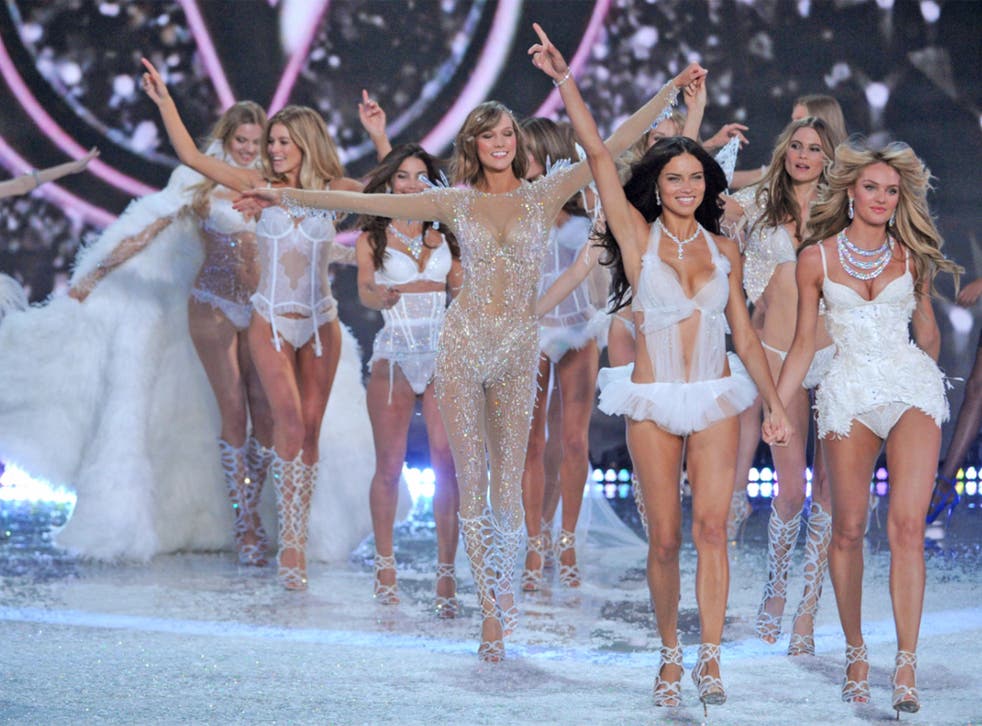 Victoria's Secret Angels reveal pre-show training regime
With the countdown on till the world's biggest catwalk show hits London, some of the show's biggest stars have opened up about getting in shape.
Emma Akbareian
Monday 27 October 2014 18:59 Comments
It's just over a month until the annual Victoria's Secret fashion show comes to London.
On December 2nd the world's most beautiful women will congregate at London's Earl's Court to show off the latest designs from the American brand in quite spectacular fashion.
The prospect of daring to bare all in skimpy underwear is frightening enough, add to that a mammoth catwalk show and global audience and it's understandable that the show's stars are scrambling to get in shape.
Behati Prinsloo who is married to Maroon 5 frontman Adam Levine, told US Weekly:
"I'm always prepping. It's in London this year, and it's very exciting."
"I've been travelling, so I just try to stay active in any way possible - walking, or running around. I've just been going to the gym and doing my own thing at the moment, but once I have a minute, I'll really get into it."
Other Angels including Adriana Lima, Alessandro Ambrosio, Miranda Kerr and Karlie Kloss have all taken to social media posting images of themselves in various stages of work-out.
Miranda Kerr opened up about her exercise routine earlier this year in an interview with Lucky magazine. She said:
"I exercise every day, even if it's just 10 minutes of squats or yoga or lunges or butt lifts."
For Adriana Lima, her favourite form of exercise is boxing. She told dailyburn.com:
"I knew I wanted to be healthy and find a workout that would fit my personality. I tried many different things: spinning, aerobics, step, yoga. And then I tried boxing and I loved it; it became my passion. I love that it's an intense workout, and it's the best form of cardio. You get toned but not bulky. And it's not boring."
Jourdan Dunn takes a decidedly more laidback approach to getting in shape, she revealed to Fox News:
"I don't really do anything, I'm really bad, I'm probably the worst. Cara [Delevingne] and I do nothing. We were saying maybe we should sneak in some McDonald's and KFC and eat it front of the girl's - but then we thought they might come after us or something."
Victoria's Secret Fashion Shows

Show all 17
The Victoria's Secret show takes place on December 2nd in London.
Register for free to continue reading
Registration is a free and easy way to support our truly independent journalism
By registering, you will also enjoy limited access to Premium articles, exclusive newsletters, commenting, and virtual events with our leading journalists
Already have an account? sign in
Join our new commenting forum
Join thought-provoking conversations, follow other Independent readers and see their replies