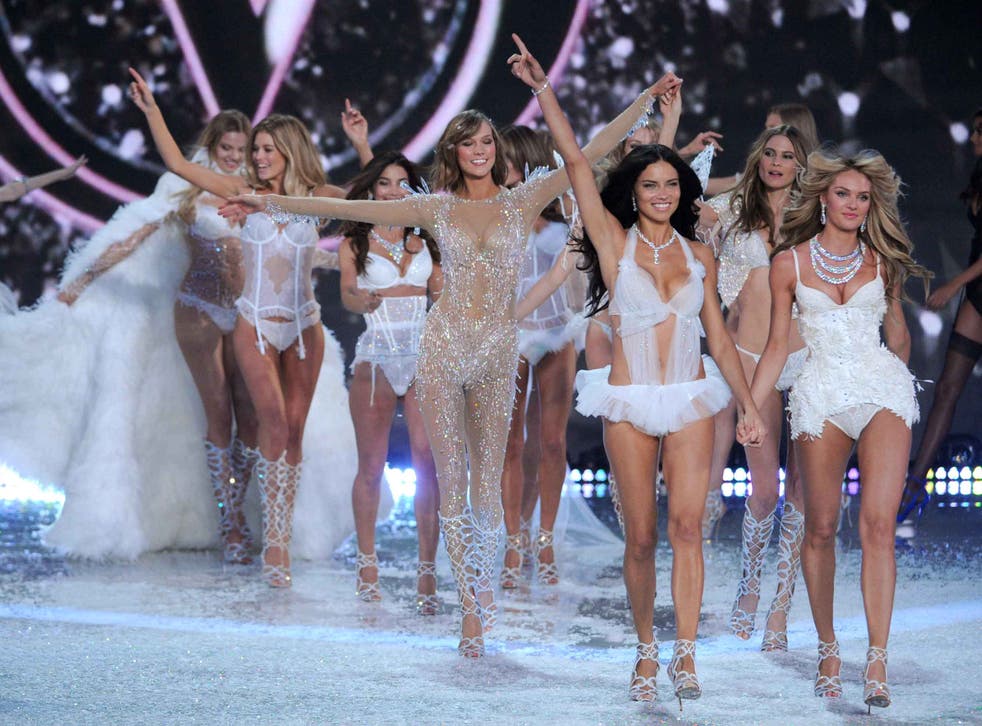 Victoria's Secret's millionaire models
Two months to the day until the Victoria's Secret Angels arrive in London, here is our roundup of the brand's high earners.
Emma Akbareian
Thursday 02 October 2014 13:11 Comments
The annual Victoria's Secret catwalk show is a mere two months away, in the countdown to the event we roundup the Angel's earning power.
News that the Victoria's Secret show is coming to London this December was greeted with as much excitement as the 2012 Olympics, in some circles at least.
But it's not really the lingerie that has viewers tuning in in their millions to see, well not really, rather it's who's wearing the lingerie that has the audience glued.
The Angels that walk the famous catwalk once a year aren't just the rockstars of the modelling world, they've got considerable business empires to their names.
It's no coincidence that 16 of the 21 models that feature in Forbes' 2014 model rich-list currently are, or have been Victoria's Secret Angels.
It's not just the hefty cheque that comes with a Victoria's Secret appearance that these girls are banking; fashion lines, cosmetic brands, tv appearances and even movie roles are some of the additional activities on their CVs.
Here is our roundup of Victoria's Secret's highest earning models:
Victoria's Secret millionaire models:

Show all 16
The 2014 Victoria's Secret show takes place in London Earl's Court for the first time on Sunday 2nd December.
Models confirmed to be taking part this year include Adriana Lima, Alessandra Ambrosio, Doutzen Kroes, Candice Swanepoel, Lily Aldridge, Behati Prinsloo, Karlie Kloss and Lindsay Ellingson.
Register for free to continue reading
Registration is a free and easy way to support our truly independent journalism
By registering, you will also enjoy limited access to Premium articles, exclusive newsletters, commenting, and virtual events with our leading journalists
Already have an account? sign in
Join our new commenting forum
Join thought-provoking conversations, follow other Independent readers and see their replies