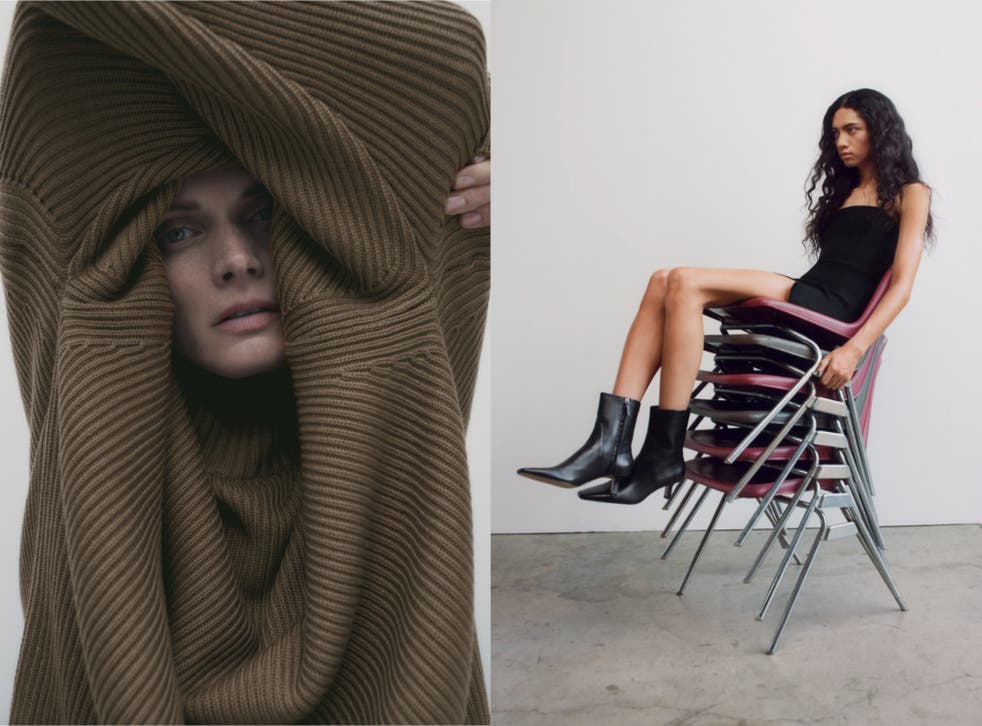 Parody Instagram account mocks 'awkward poses' of Zara models
'Who even comes up with these poses?' Instagram user asks
Leer en Español
An Instagram account that pokes fun at the peculiar way Zara models pose has proven a hit with social media users, with one person saying they "cannot look at Zara's website seriously now".
Anyone who regularly visits Zara's website will be familiar with the Spanish retailer's unique aesthetic – statuesque models showcasing camel coats, box-shaped jumpers and floaty blouses galore.
But another defining feature of the high street shop is the way in which its models are styled and asked to pose.
Unlike traditional mannequins, which allow customers to see as much of the item as possible (particularly important when shopping online), Zara's photographs are more like a magazine editorial.
Ever since July this year, Instagram account @awkwardzara has been sharing examples of "awkward poses" struck by models on Zara's website, writing imaginative, comedic captions to accompany the pictures.
Over the past three months, the Instagram account has gained almost 27,000 followers, with numerous people praising their wit.
One of the most recent pictures shared on Instagram by @awkwardzara shows a model wearing a pair of heeled ankle boots and a black dress as she sits on top of a stack of six chairs, a gormless expression on her face.
"When you volunteered to stack the chairs after assembly but your teacher is refusing to give you a gold star for all your hard labour," the caption reads.
Another image, shared in mid-September, shows a close-up of a model's back, her hands seemingly reaching for the gold clasp on the back of her dress.
"When you live alone and reaching the zip at the back of your dress at the end of the night requires Cirque du Soleil levels of contortion," the caption states.
"Your captions are just the best," one person commented on the picture of the model sitting on the stack of chairs.
"Love these captions and cannot look at Zara website seriously now," someone else remarked.
Another person asked: "Who even comes up with these poses?"
The Instagram account specifies in its bio that it is not officially affiliated with Zara.
It follows just four other accounts – Zara, Zara Man, Zara Kids and Zara Home.
The Independent has reached out to Zara for comment.
Register for free to continue reading
Registration is a free and easy way to support our truly independent journalism
By registering, you will also enjoy limited access to Premium articles, exclusive newsletters, commenting, and virtual events with our leading journalists
Already have an account? sign in
Register for free to continue reading
Registration is a free and easy way to support our truly independent journalism
By registering, you will also enjoy limited access to Premium articles, exclusive newsletters, commenting, and virtual events with our leading journalists
Already have an account? sign in
Join our new commenting forum
Join thought-provoking conversations, follow other Independent readers and see their replies