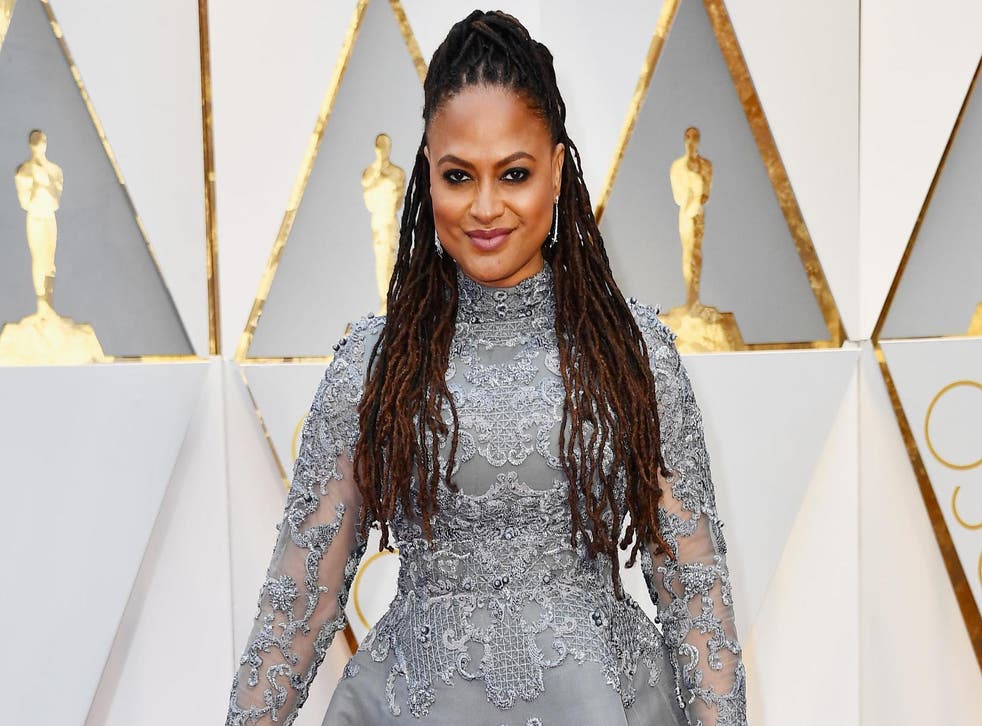 Prada launches diversity council led by Ava DuVernay amid blackface controversy
Prada has announced it is launching a diversity council headed by film director Ava DuVernay and artist Theaster Gates.
The Diversity and Inclusion Advisory Council, aims to "elevate voices of colour within the company and the fashion industry at large".
Prada says the council will guide the company towards a "more inclusive and diverse future" and advise the brand as it "invests in and expands opportunities for young students of colour in the fashion industry".
The diversity council will be lead by writer, director and producer, DuVernay, and artist and activist, Gates, as well as a number of other unannounced academics and cultural experts.
Together, the board will partner with universities and organisations to sponsor scholarships and training across Prada's global offices in a bid to "close the inclusion gap in the fashion industry".
Blackface controversy in popular culture

Show all 6
"Prada is committed to cultivating, recruiting, and retaining diverse talent to contribute to all departments of the company," the brand's creative director Miuccia Prada said in a statement via The Cut.
"In addition to amplifying voices of colour within the industry we will help ensure that the fashion world is reflective of the world in which we live, and we are thrilled to be working with longtime collaborators Ava DuVernay and Theaster Gates on this important initiative.
"We look forward to working with the Diversity and Inclusion Advisory Council to help us grow not only as a company but also as individuals."
Speaking of the news, Gates added that his decision to work with Prada on the council was a no-brainer.
"Prada has been my ally in some of the most ambitious artistic projects I've done today including the launch of the Black Image Corporation," he explained.
"Growing diversity efforts in the company is important to Ava, Miuccia and I and I am eager to lead the Diversity and Inclusion Advisory Council and achieve meaningful impact throughout the fashion industry."
The decision to form the diversity council comes after the fashion brand was recently accused of racism.
In December 2018, Prada faced backlash over its Pradamalia line which included figurines with black faces and large red lips.
When lawyer Chinyere Ezie spotted the products at a Prada store in Manhattan, New York, she posted on Facebook that she was shocked by how the items resembled blackface.
"Today after returning to NYC after a very emotional visit to the Smithsonian National Museum of African American history and Culture including an exhibit on blackface, I walked past Prada's Soho storefront only to be confronted with the very same racist and denigrating #blackface imagery," she wrote.
After the post gained traction, Prada pulled the products and issued a statement, saying "#Prada Group abhors racist imagery".
Most recently, Gucci was forced to remove a black jumper from its shelves after consumers pointed out its resemblance to blackface.
After issuing an apology, Gucci's CEO and creative director announced similar diversity initiatives to Prada, including a full scholarship program to increase diversity within their creative departments.
Support free-thinking journalism and attend Independent events
Join our new commenting forum
Join thought-provoking conversations, follow other Independent readers and see their replies