Punk perfect: How to execute this season's most rebellious beauty trend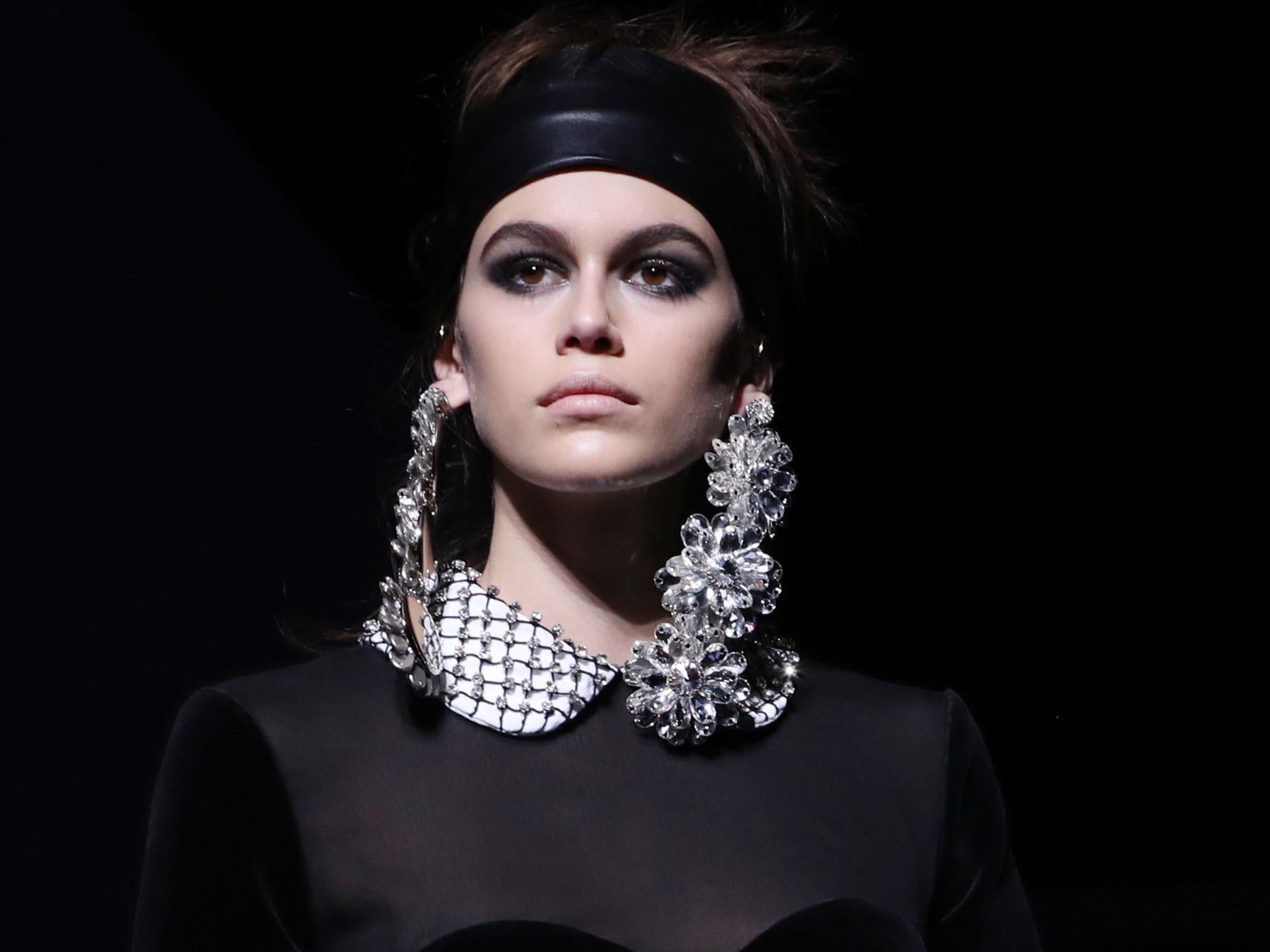 Punk culture has intermittently inspired the beauty world for more than 40 years – think messy mohawks, piercings and shadowy pouts – but this season, during a particularly rebellious fashion week, designers decided to rewrite the rule book with an impressive range of delightfully chaotic looks.
For autumn/winter, British punk emerged as a key inspiration with a number of designers delivering anarchic beauty in a variety of forms. However, fashion's fixation with the ultimate subculture made its most rebellious mark with rock chick lids.
That's right, delicate feline flicks are finally out because there's nothing subtle about this season's sooty lids.
For Miu Miu, Ashley Williams and Dior, this rebel spirit manifested itself in the form of dramatic, bold and punk-inspired eyeliner, liberally smudged around models' peepers.
Meanwhile, the likes of Max Mara and Tom Ford chose the smoky eye as their look du jour.
At Tom Ford, makeup artist Pat McGrath created grungey, sooted lids with a smoked-out effect, paired with boyish brows and spider-like lashes, while hair stylist Orlando Pita styled the models' locks in messy waves, piled on top of their heads and secured with a black leather headband for a look that was totally badass.
An easy look to translate into real-life wear, the smoky eye is much like the little black dress in the world of beauty. It's classic, powerful and timelessly seductive.
To the uninitiated, it can seem like a tricky art to master but it's important to know that the results don't have to be perfect.
For a simple effect, we suggest using a soft kohl liner. Simply trace it along your lash line and smudge using a brush or the tips of your finger. You can also run it along your waterline for added darkness.
Alternatively, if you fancy giving eyeshadow a go, there are few things to consider. Firstly, a primer is critical and will help ensure the dark shadow stays put, as is knowing where to place your products.
Your safest bet is to keep eyeshadow and liner as close to the lashes as possible so as to avoid looking too ghoulish or panda like. Similarly, make sure to run a crease brush along the edges of your eye to blend out the eyeshadow for a signature smoky look.
Join our commenting forum
Join thought-provoking conversations, follow other Independent readers and see their replies