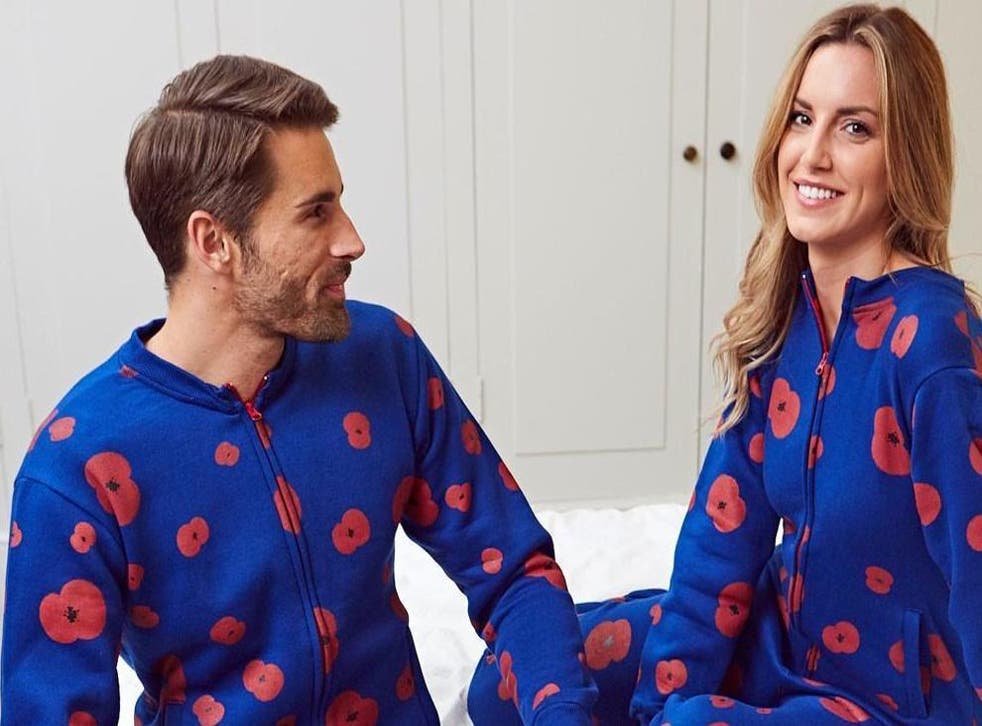 Remembrance Day poppy onesies divide public opinion
The Royal British Legion is diversifying its range of poppy products
From glittery bedazzled poppy brooches to poppy hair bobbles, there are various ways people try and show their support for Remembrance Day in their own style.
And if your style lends itself to sitting on the sofa whilst remembering the fallen, The Royal British Legion (RBL) has just the thing for you.
A poppy onesie.
Yes, you can now buy a onesie emblazoned with poppies, despite the fact that a decade ago, selling anything other than the traditional poppy to mark Remembrance Sunday was unheard of.
The idea came from a group of Royal Navy sailors who asked the RBL to make poppy onesies. And the RBL simply thought: "Why not?!"
50 per cent cotton, 50 per cent polyester, the onesie is suitable for both men and women and has pockets too. For £39.99 one could be yours.
Thanks to the onesies and other Remembrance items such as Christmas jumpers, hoodies, ponchos, water bottles and earrings, the RBL hopes to raise £47 million this year.
It may seem like an unnecessarily large array of products, but according to Charles Byrne, the RBL's director general, expanding their range of poppy items is paying off.
"There are as many ways as you can think of to wear a poppy," Mr Byrne told The Times.
However not everyone is happy with the idea of a poppy onesie, with some claiming it's disrespectful and trivialises what the poppy stands for.
Others, however, see the onesie as an acceptable way to bring the poppy into everyday items and mark Remembrance Day.
Join our new commenting forum
Join thought-provoking conversations, follow other Independent readers and see their replies