The Independent's journalism is supported by our readers. When you purchase through links on our site, we may earn commission.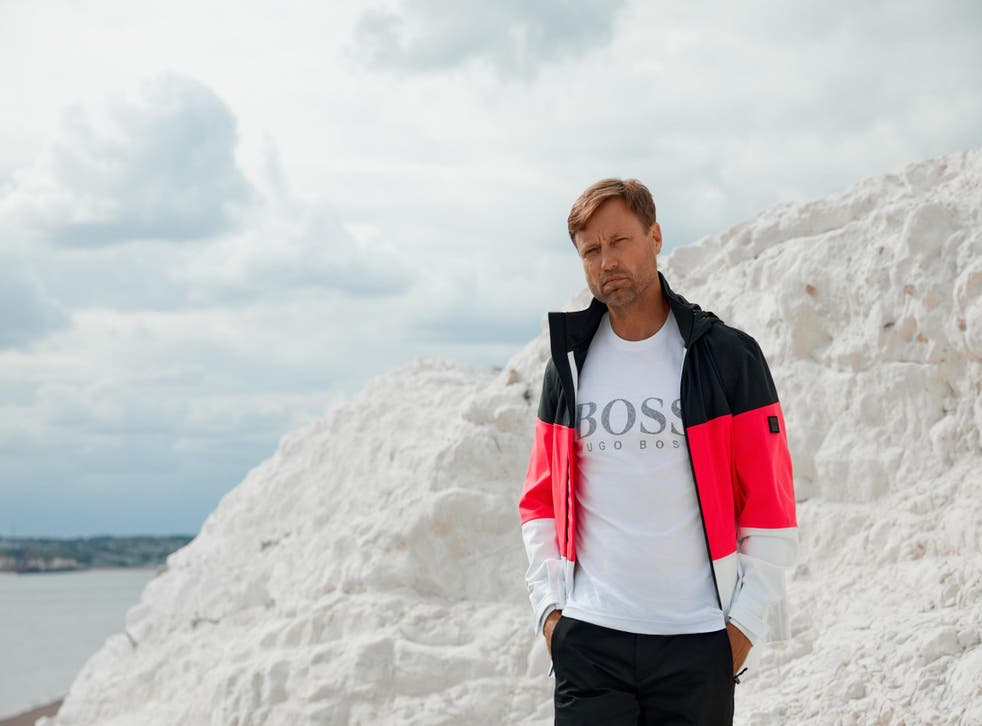 Responsible style: BOSS launches new 8-piece Sailing Capsule collection
Discover an easy-to-wear range of stylish pieces crafted from recycled polyester and organic cotton
Friday 02 October 2020 11:43
With environmental damage, fresh water shortages and an ever-growing waste problem, there's never been a more important time for us to re-think how and what we buy.
Choosing clothing made using sustainable techniques and with responsibly sourced materials is one way that we can help. BOSS knows how important sustainability is for both the environment and developing societies, which is why it is continuing its journey into more sustainable fashion with the launch of its new Sailing Capsule range.
Hbme 110 W20fw Boss The Journey Alex Look2 15sec 1920x1080 En Subs
All items in the eight-piece collection are made from either recycled polyester or organic cotton, mirroring the sustainable ethos of the HUGO BOSS yacht, which skipper Alex Thomson, pictured, will be taking to the Vendée Globe. The collection's eye-catching palette of black, white and neon pink matches the design of the boat, while stylish, easy-to-wear pieces make the range the perfect choice whether you're spending a day on the water or simply relaxing at home. Plus there's something for everyone, as the classic designs and stylish cuts make some pieces – such as the hoodie – elegantly unisex.
Utilising Plastic Bank's Social Plastic® yarn
The collection's water-resistant raincoat, hoodie, cap and backpack are all made from double-faced recycled polyester. This is woven using Plastic Bank's Social Plastic® yarn, which is made from plastic that would otherwise have ended up in the ocean. As well as driving environmental change, the social enterprise also helps to improve the lives of the communities that collect the plastic, building ethical recycling ecosystems where plastic can be exchanged for groceries, fuel and school tuition.
Supporting CottonForLife
BOSS also supports CottonForLife, an innovative programme dedicated to promoting a fully transparent, eco-friendly and socially responsible value chain. The collection's cosy sweater, knitted beanie, polo, and iconic BOSS logo T-shirt are all made with cotton from Cottonforlife, helping to develop and sustain the farming of high-quality organic cottons in Egypt.
BOSS Sailing Capsule

Show all 9
Future facing
Despite already having an impressive record on environmental protection, animal welfare, chemical management and social welfare, BOSS aims to go further and is dedicated to a sustainable future, with goals of:
A 30% reduction of CO2 emissions along the entire value chain by 2030 (in comparison to 2018)

100% sustainably sourced cotton by 2025

100% of leather to come from tanneries that comply with our sustainability standards by 2025

40% reduction of water consumption in relation to sales by 2025 (in comparison to 2016)

1,400 school children to receive scholarships from the Hugo Boss Education Association
Discover more about the Responsible Sailing Capsule collection and BOSS's commitment to sustainable fashion at hugoboss.com/uk/boss-men-responsible-style/
Register for free to continue reading
Registration is a free and easy way to support our truly independent journalism
By registering, you will also enjoy limited access to Premium articles, exclusive newsletters, commenting, and virtual events with our leading journalists
Already have an account? sign in