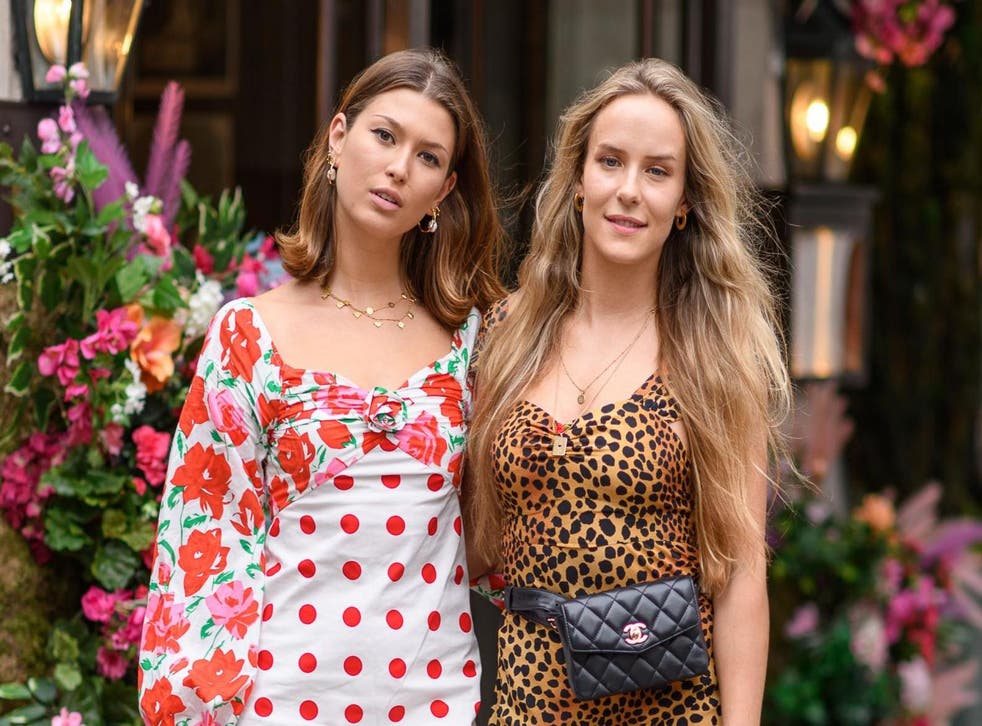 Rixo and Filipina artist Feanne to 'work together' after brand accused of plagiarising prints
'The parties feel that the resolution reached represents a favourable outcome for all involved'
Olivia Petter
Monday 22 July 2019 09:24 Comments
Fashion label Rixo has settled its dispute with Filipina artist Feanne, who accused the British brand of plagiarising her prints earlier this year.
In April, the Manila-based illustrator wrote a Facebook post accusing Rixo of using her designs for its "Moonlit Sky" and "Oriental Sky" prints, which she said looked "identical" to her artwork.
Feanne said she first published her "Star, Moon, Cloud, Sky Drawings" designs on an online marketplace in 2014. She claimed that Rixo had been using them in their designs without her consent since 2016, adding that the Moonlight Sky print is "among their bestsellers".
The artist continued: "When my lawyer contacted Rixo about this, Rixo's lawyer responded by claiming that they independently created the artwork, and accusing me of just trying to piggyback on their fame."
On its website, the British brand, which is loved by celebrities such as Holly Willoughby and Millie Mackintosh, claims all of its prints are "original" and "hand-painted".
7 of Beyoncé and Blue Ivy's best twinning fashion moments

Show all 7
In May, Feanne filed a claim in the UK Intellectual Property Court. Two months later, the artist announced that she had reached a settlement with Rixo.
In a statement posted on Twitter, Feanne wrote that she and Rixo have resolved their dispute "and are now looking forward to working together on a collaboration".
Rixo posted a similar statement on its website, expressing regret over the dispute with Feanne.
"RIXO acknowledges that some of Feanne's Designs were incorporated in RIXO's "Moonlit Sky" and "Oriental" prints without her consent," the statement reads.
"However, RIXO and Feanne are pleased to announce that a satisfactory resolution has been reached with regard RIXO's 'Moonlit Sky' and 'Oriental' print and Feanne's Designs.
"The parties feel that the resolution reached represents a favourable outcome for all involved and wish to emphasise their continued passion to embrace creative design and style.
"In fact, with this passion in mind, Rixo and Feanne now intend to enter into a collaborative project that looks to celebrate creativity and empowering design."
In her statement, Feanne offered advice to artists who might be facing similar issues with brands, writing: "I highly recommend at least enquiring with a legal professional, for reliable help in assessing your options".
Register for free to continue reading
Registration is a free and easy way to support our truly independent journalism
By registering, you will also enjoy limited access to Premium articles, exclusive newsletters, commenting, and virtual events with our leading journalists
Already have an account? sign in
Join our new commenting forum
Join thought-provoking conversations, follow other Independent readers and see their replies