The Independent's journalism is supported by our readers. When you purchase through links on our site, we may earn commission.
7 best online fashion boutiques
Style me quick with these online fashion shops loved by Instagrammers and influencers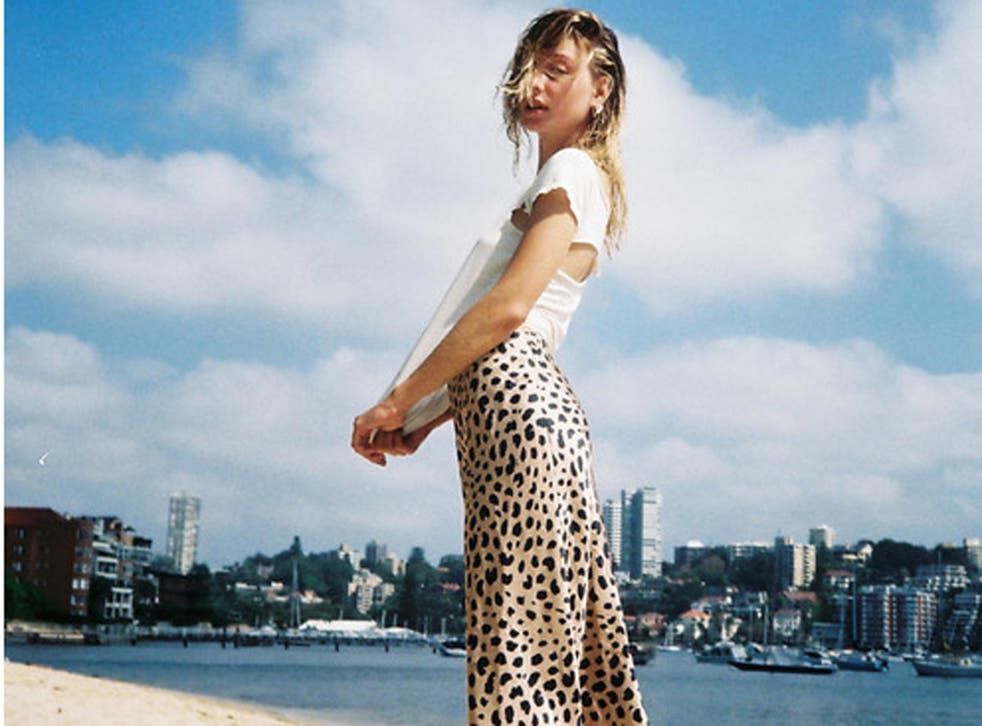 Fashion used to be an industry predicated on bricks and mortar.
Now, thanks to the advent of Instagram and influencers, a sea of quirky boutique brands are establishing themselves at the vanguard of contemporary retail, making waves online that their more traditional counterparts could only dream of.
Some are UK-based and sell exclusively in the online sphere, doing the majority of their marketing via Valencia-filtered candid snaps on social media.
Others, such as Reformation and Ganni, ship from further afield, with HQs in Los Angeles and Denmark.
From cult bohemian brands whose signature pieces sell out in minutes to new kids on the block that are swiftly climbing the sartorial ranks, these are the best online fashion boutiques right now.
De La Vali
Kooky, distinctive and Ibizan in heritage, De La Vali is the one to watch when it comes to bohemian womenswear.
The statement jackets transport you to a rave at Studio 54 while the signature Suki mini dresses – adored by celebrities and influencers alike – are the perfect cocktail garb.
In True Romance style, there is a lot of leather and even more leopard print, both key staples for the upcoming autumn/winter season.
The prices are reasonable considering the quality of the fabrics and the flattering fits. If it's flirtatious flair and subversive eccentricity you're after, De La Vali has your back – and front.
Reformation
The cult US brand champions feminine designs with a sustainable ethos.
All of the clothes are sourced ethically, with many made from repurposed vintage garments and rescued deadstock fabrics.
But you'd never know it from the delightful designs that are as fresh as they are trend-driven.
Known for its flattering occasionwear and girlish prints, Reformation is a solid bet for those looking to elevate their wardrobe via quality fits and eye-catching designs that champion sophistication, the female form and of course, sustainability.
It's also a go-to for wedding guest gowns.
Réalisation par
If you're not familiar with the hysteria surrounding that midi leopard print silk skirt, you probably don't have Instagram.
Réalisation par has been around for a while, dressing influencers and their pals in an array of kitschy floral patterns that ooze a cute but well-put-together aesthetic.
But the brand's presence hit stratospheric levels this summer thanks to a single item, named The Naomi.
While you might not want to invest in the skirt that everyone and their cousin now owns - or is at least pining after - there are endless equally appealing items to invest in.
There's the 90s-inspired Christy mini dress, which comes in an avant-garde tiger print.
There's also the pastoral Virgin Suicides-esque Vivienne midi dress and for those looking for a timeless classic, there are the popular Alexandra wrap dresses.
Rixo
A firm favourite among the famously fastidious fashion editor set, Rixo is a home-grown, London-based brand that has stolen the hearts of souped-up print aficionados everywhere.
Brazen hues such as emerald and fuchsia make for idiosyncratic blouses, while furious pattern clashes result in electrifying floral midi dresses.
If 'look at me' fashion is your thing, look no further than right at Rixo.
For Love and Lemons
Bohemian, nostalgic and lashings of lace, For Love and Lemons is the go-to brand for anyone looking to channel their most romantic sartorial desires.
There are the cute co-ords, the art teacher-esque jumpsuits and then there is the lingerie, which, while certainly not for the faint-hearted, is deliciously divine both to look at and to wear, complete with sheer fabrics, flattering cuts and polka dots galore.
Bright colours and risque eyelet crop tops make for very festival-appropriate garb, while broderie anglaise swing dresses and billowing lace-ridden gowns could easily do you service at a July wedding.
If summer clothing is ephemeral, For Love and Lemons did not get the memo.
Ganni
Everyone wants to be a Ganni girl, and who could blame them?
The crepe wrap dresses are renowned for their girlish charm and quirky prints, while the Buffalo-style trainers set a contrasting mood with their masculine clunk.
This Danish label has quickly become one of the most sought-after, with key pieces selling out far too quickly after garnering traction on Instagram.
Leopard print also features heavily here, which is, of course, no bad thing.
Kitri
Striking the perfect balance between sophisticated simplicity and wacky individuality, Kitri tailors to every mood.
There are the deeply pleasing sleeveless jumpsuits, which one can pair with a long-sleeved top underneath for the chillier months.
There are the 80s-inspired full-length satin jumpsuits for the nostalgia-seeker in you. There's even something for vegan fashion fans: the Jacqueline 'leather' dress.
Verdict: best online boutiques
Ultimately, few brands could compete with the electrifying prints and dynamic silhouettes which characterise De La Vali's latest collections.
Founders Jana Sascha and Laura Castro have cottoned on to a sartorial vibe that is deeply evocative of Ibiza's unique dichotomy, in which the holistic and hedonistic lifestyles can co-exist just as freely as the clashing patterns and colours on De La Vali's garments.
One to watch for the impending party season and beyond.
Register for free to continue reading
Registration is a free and easy way to support our truly independent journalism
By registering, you will also enjoy limited access to Premium articles, exclusive newsletters, commenting, and virtual events with our leading journalists
Already have an account? sign in