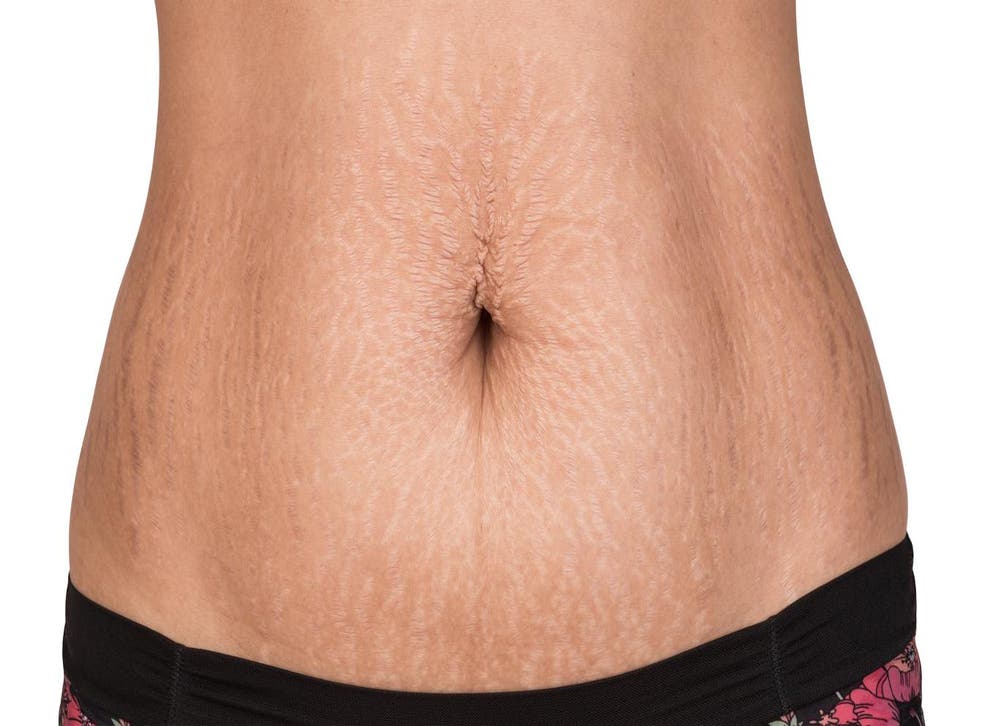 The rise of stretch marks in advertising and why body positivity is winning
Finally, us regular folks – you know, the ones riddled with 'imperfections' – are being represented 
You have them, your sister has them, that girl sitting opposite you on the tube does too and so does your boyfriend. But, in a seemingly limitless quest for physical perfection, our culture constantly tells us we aren't supposed to have them – we're talking about stretch marks.
In a world of Photoshop mania, where cellulite, acne and birthmarks simply don't exist, it's no surprise that women struggle with self-image. One flick through any magazine and you'll be surrounded by images of models with tight tummies, gravity defying breasts and flawless skin.
But, luckily there are some pretty major companies that are trying to do something about it and it's a serious breath of fresh air.
In 2017, a vocal backlash against the use of editing software, namely when it comes to women's bodies, has finally hit an industry that has, for way too long, offered unrealistic beauty standards as the norm.
Instead, us regular folks – you know, the ones riddled with scars, stretch marks and other 'imperfections' – are finally being represented.
While nothing new – who remembers The Dove Campaign for Real Beauty back in 2004? – advertisers have gained momentum concerning the portrayal of realistic body standards in recent months.
Just last week, ASOS was praised for using unretouched photos of models that proudly showed their stretch marks in a move hailed "beautiful" by consumers.
While American discount store Target's latest swimwear campaign echoed the same sentiment with a photoshoot featuring a range of bodies that were all completely Photoshop-free.
Even Victoria's Secret – a brand that doesn't usually pride itself on showing the most realistic depictions of women – joined in on the act too releasing images of model Jasmine Tookes, stretch marks, birthmark and all.
It's certainly a smart way to boost sales. Take American Eagle's lingerie division Aerie, which saw a 20 per cent growth in sales the year after going Photoshop-free for its #AerieReal mission.
Inspiring body positivity quotes

Show all 12
But, it seems there's something larger at play here too – the body positivity movement is changing the face of an industry which has spent far too many years slimming waists, chiselling faces and blurring skin.
It's a battle the world of celebrity is fighting too. Lena Dunham, the writer and actress behind HBO series Girls, recently praised Glamour magazine for not airbrushing her cellulite on the cover of its magazine.
Chrissy Teigen has been praised for sharing a snap of her inner thigh which bared stretch marks, nine-months after giving birth to her daughter, Luna. The 31-year-old model captioned the photo on Twitter "Whatevs."
It's a move that's not only proving effective but also necessary - brands are strengthening their connections to customers by taking the impossible demands places on both the minds and bodies of young women seriously.
Join our new commenting forum
Join thought-provoking conversations, follow other Independent readers and see their replies