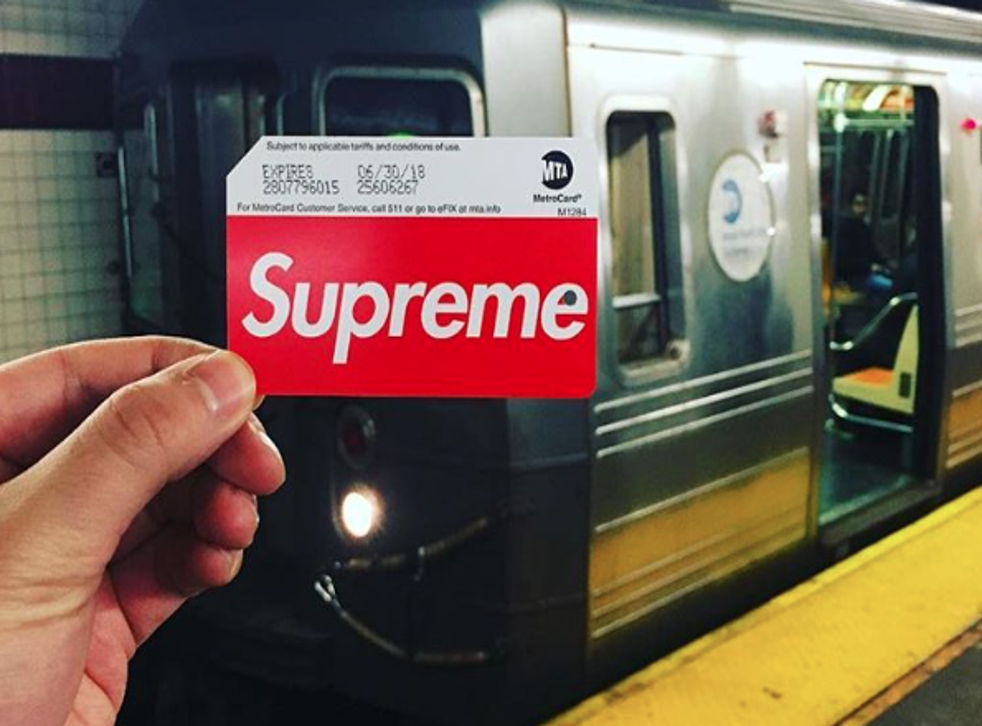 Supreme Metrocard is causing chaos at New York subway stations
Proof that people will queue up for absolutely anything the cult-brand drops
From branded sleeping bags to a crowbar, a hollowed out bible, nunchucks and a brick, Supreme is well known for its increasingly bizarre accessory launches - but the latest stunt has fans flooding to an unlikely spot: the subway station.
Announced via Twitter on Monday, Supreme and the MTA have collaborated to bring the skate-brand's signature red-and-white logo to Metro cards.
People visited stations across the city hoping to find a machine that was spitting out the rare red cards, with crowds seen at stations and people fighting for space in line.
Videos on social media show police officers controlling swarms of fans and having to break up groups that were getting into physical altercations.
The kind of lines usually seen at collection drops were seen at stations, which were bombarded with men and women hoping to land upon a lucky machine - but many were left disappointed.
Not to worry though, if you were one of the unlucky ones that didn't manage to get your hands on one, the cards are already popping up on eBay, albeit at a ludicrous price.
Last we checked, despite costing just $5.50, the Supreme Metro cards were selling online for anywhere from $15 to a whopping $999.
Is this proof that Supreme fans queue up for absolutely anything the cult-brand drops? It seems so.
Join our new commenting forum
Join thought-provoking conversations, follow other Independent readers and see their replies