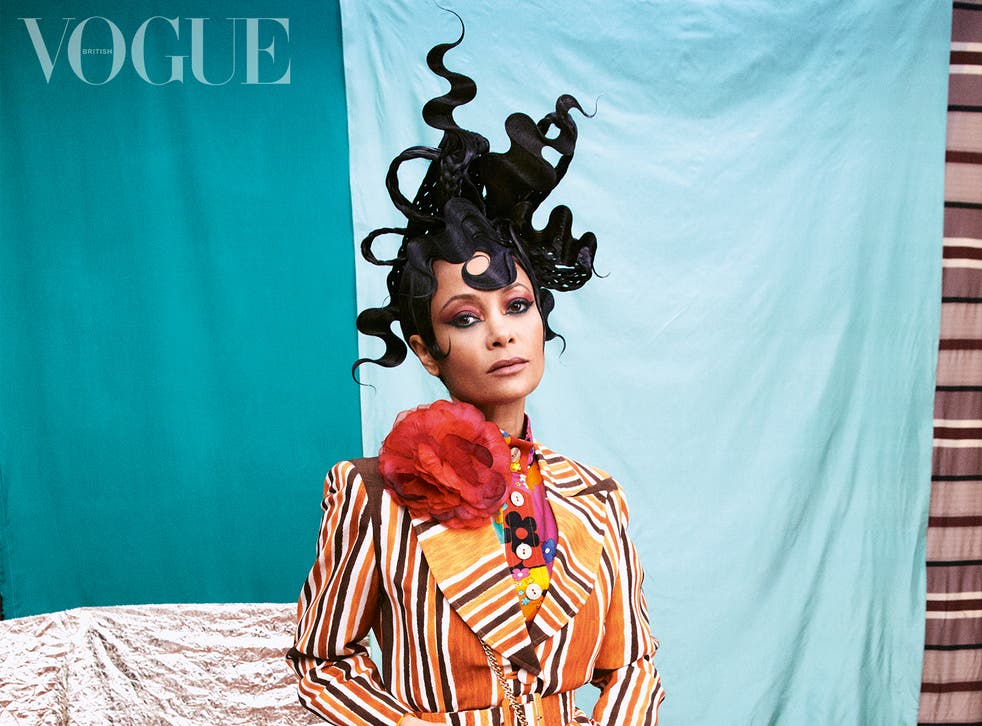 Thandiwe Newton reclaims her real name on British Vogue cover
'That's my name. It's always been my name. I'm taking back what's mine,' says actor
Thandiwe Newton has reclaimed her real name on the cover of British Vogue.
The "w" in the actor's name was missed on the credit of her first film, Flirting, and she was subsequently known in the industry as "Thandie".
However, speaking to Diana Evans in the May issue of Vogue, the Westworld star explained that all of her future films will now see her credited with her full name.
"That's my name. It's always been my name. I'm taking back what's mine," she told the publication.
The name Thandiwe means beloved in Shona.
Read more:
Elsewhere in the interview, the actor recalled being "derailed" after being sexually abused by a director, who she didn't name, at the age of 16.
"There's a moment where the ghost of me changed, you know, and it was then, it was 16," Newton told the publication.
"He derailed me from myself utterly. I was traumatised. It was a kind of PTSD for sure. I was so distraught and appalled that a director had abused a young actress, and that it was happening elsewhere, minors getting abused and how f***** up it was.
"I was basically waiting for someone to come along and say, 'Well, what shall we do about this?''
You can contact the National Helpline for rape and sexual abuse, provided by Rape Crisis South London, by calling 0808 802 9999. The helpline is open between 12 and 2.30pm and 7 and 9.30pm every day of the year.​'
See the full feature in the May issue of British Vogue available via digital download and on newsstands Friday 9 April.
Join our new commenting forum
Join thought-provoking conversations, follow other Independent readers and see their replies