The Crown prompts surge in eBay searches for Diana's 'sheep jumper' and 'tweed blazer'
Emma Corrin wears replica of famous jumper in new season of The Crown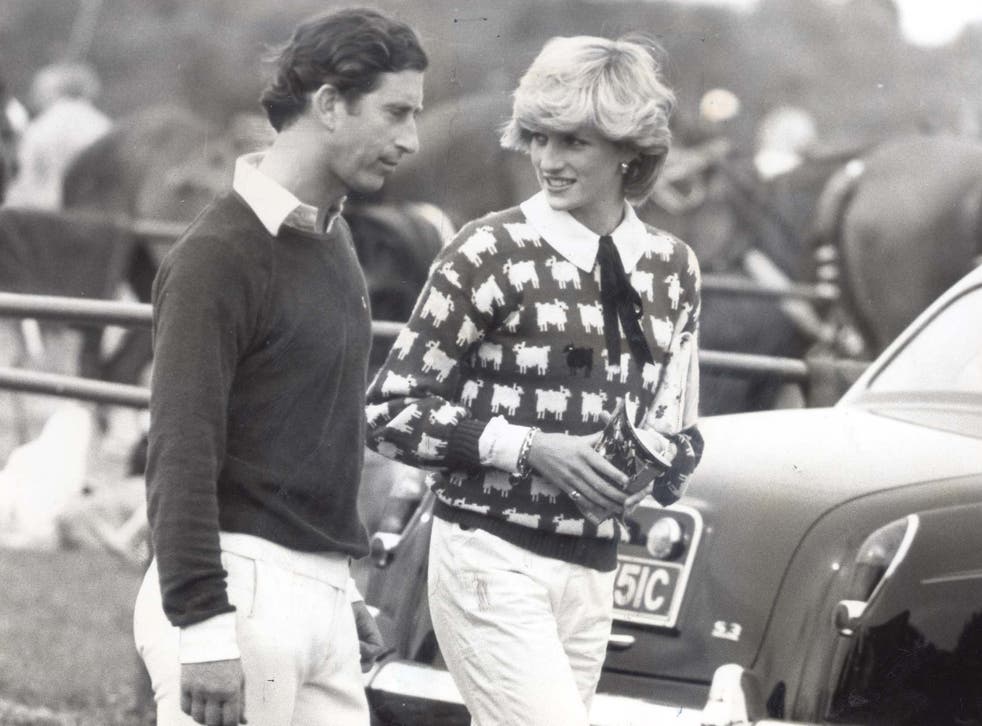 The Crown has sparked a surge in eBay searches for various fashion items on display in the latest season.
The new series, which debuted on 15 November, chronicles the time between 1977 and 1990, covering Margaret Thatcher's premiership and Princess Diana's wedding to Prince Charles.
Emma Corrin stars as Lady Diana Spencer opposite Josh O'Connor, who portrays Prince Charles.
While the historical Netflix drama has caused a flurry of interest into the accuracy of the scenes depicted on-screen, it has also prompted an interest in the characters' costumes, notably those worn by Corrin.
According to new data from eBay, searches for "sheep jumper" have jumped by 21 per cent since the new series of The Crown was released.
This is thanks to a famous jumper worn by Corrin in the series.
The scarlet jumper, which is covered with multiple white sheep and a single black sheep, was worn by Diana on several occasions, including during a visit to the Polo with the Prince of Wales in 1983.
Diana's own sweater is now part of the Victoria and Albert Museum's permanent collection.
The jumper was designed by the now-defunct knitwear brand Warm & Wonderful in 1979 and spawned countless copycats.
It has just been re-released by American label Rowing Blazers.
Other key looks from Diana's wardrobe as featured in The Crown have prompted a surge in eBay searches, too.
For example, searches for "Peter Pan collar" have gone up by 22 per cent, while searches for "ruffled shirt" are up by 25 per cent and those for "tweed blazer" have risen by 62 per cent.
Meanwhile, on the day the series was launched, eBay reports that one search was made every minute for "red dress" as inspired by a memorable party frock worn by Diana during her Australian tour with Prince Charles in 1983.
There was also a 126 per cent surge in searches for "tartan jacket", another one of Diana's go-to items that Corrin wears in the show.
Jemma Tadd, head of fashion at eBay UK commented: "Inspired by the iconic 90s looks worn by Princess Diana, as replicated in the latest series of The Crown, we're seeing shoppers turn back the clock.
"Diana is once again setting the trends, with an uptake in styles from a tartan jacket, to a Peter Pan collar and even that classic sheep jumper".
Register for free to continue reading
Registration is a free and easy way to support our truly independent journalism
By registering, you will also enjoy limited access to Premium articles, exclusive newsletters, commenting, and virtual events with our leading journalists
Already have an account? sign in
Register for free to continue reading
Registration is a free and easy way to support our truly independent journalism
By registering, you will also enjoy limited access to Premium articles, exclusive newsletters, commenting, and virtual events with our leading journalists
Already have an account? sign in
Join our new commenting forum
Join thought-provoking conversations, follow other Independent readers and see their replies