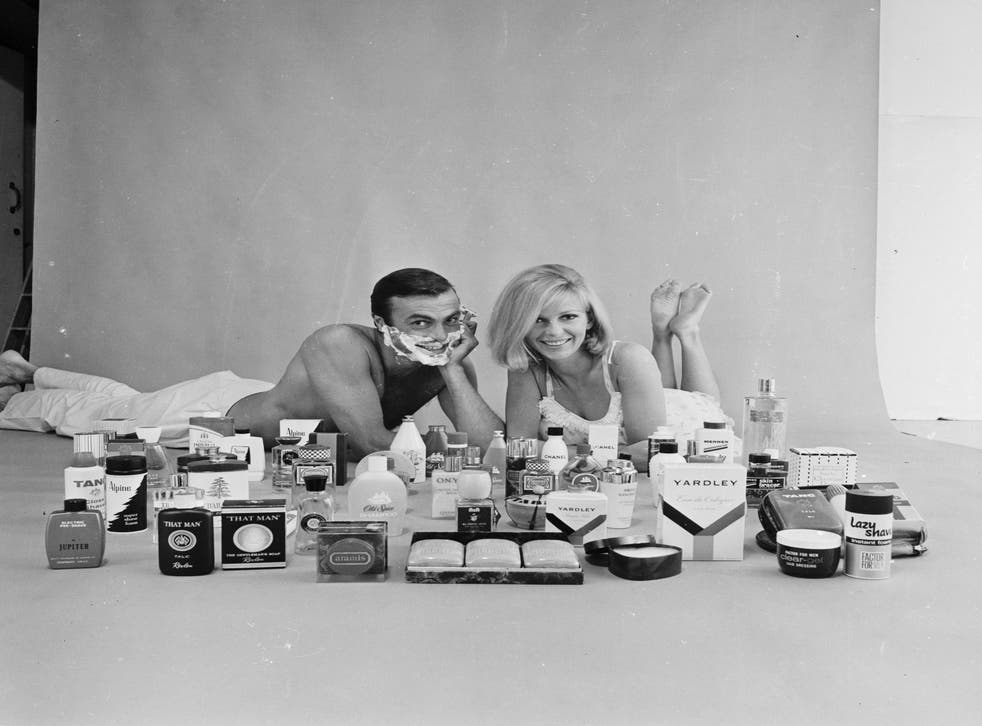 Thick Skinned: the gender-blending beauty products of now
Men are increasingly turning to products originally formulated for women to address their skincare needs. Borrowing, stealing - and even buying - the unisex beauty crossover is boosting sales and indicating a changing male attitude to grooming. By Alexander Fury
Does skin have gender? It's something much of the beauty industry has spent several years (and countless millions) trying to convince us of. It's responsible for the soaring popularity in men's grooming, on top of a female-specific market worth over £1 billion in the UK alone. Male-orientated products make up just 5 per cent of the global skincare market, according to market research group NPD, based on retailers including John Lewis, Boots, Harrods, Harvey Nichols, Debenhams and The Perfume Shop and covering beauty brands including Clinique, Crème De La Mer, Estée Lauder, Chanel and Clarins. "What's really interesting is the opportunity within the men's market of premium beauty," said June Jensen, Executive Director of NPD, back in 2013, citing that percentile difference as "big potential to boost the number of products for men."
But what if those products already exist? Because while unisex is touted as the next big thing in the wardrobe, it's been going on in the bathroom for years. Men have been filching everything from regular moisturiser to specifics like concealer (Yves Saint Laurent's Touché Éclat, specifically) from their wives and girlfriends - a survey by Escentual.com estimated that men were costing female partners £230 a year to replace "borrowed" skin-care. That flies in the face of other research, asserting that men's skin is fundamentally different to women's - that the former is oilier, hairier, all-round thicker and ages differently.
Then again, isn't everyone's skin different? "We do not present our collections by gender but by specific need and skin benefit," says Greg Prodromides, chief marketing officer of La Prairie - the premium skincare line whose cult "skin caviar" sells for just shy of £300 a pop. Apparently, to men. "We know from our beauty advisors that for instance a lot of men are aficionados of our Skin Caviar collection," continues Prodromides. "The light scent of several of our products, as well as their refined texture make them "wearable" for both men and women…. and I have to say that there is something masculine in the Swiss design of our packaging: simple, sleek, technical."
La Prairie does not offer a specific menswear line (although Prodromides doesn't rule it out), but reasons that pure fiction can appeal to both sexes. It's something parroted by numerous other brands - Crème de la Mer, for example, whose website has a section denoting "Men's Essentials" but is made up of products otherwise sold as part of their ostensible women line. "La Mer is a line for everyone. For young and old. For men and women," states Loretta Miraglia, the brand's senior vice president for Product Development and Innovation. "La Mer is not designed specifically for a man or a woman – it's designed for transformation."
Crème de la Mer was one of the original cross-over brands men took to lifting from women in the late nineties - hence the fact the line highlights its applications in a male grooming regime. "The renewal oil is a great product for a man," reasons Miraglia. "It instantly calms and comforts the skin, aiding in post-shave recovery … additionally, as a grooming aid, it's an excellent product to help maintain healthy-looking skin in between shaves, especially for guys who like to wear a scruffy look." Shaving is, by and large, the biggest difference between male and female beauty regimes, bar make-up. It's also the driving force behind male-specific cosmetics - shaving accoutrements (albeit including blades) made up 40% of total men's grooming revenue in 2012, growing annually by 8% globally.
"Even if women's skin and men's skin are different, they have to deal with shared issues such as dehydration, sensitivity and ageing," states Armelle Souraud, Scientific Communication Director of Chanel's skincare range. She cites that men's skin can frequently actually prove more sensitive than women's, given the ravages of daily shaving. Chanel's products have a masculine appeal, accompanied as they are by numerous male fragrances cementing the name in mens' grooming repertoire (male fragrance is still by far the largest facet of the male grooming market). The design of the packaging, however, also has a unisex appeal: Chanel's range is monochromatic and functional, something echoed across both La Prairie and Creme de la Mer, whose simple, clean lines and fuss-free aesthetics chime with a certain masculinity. Ironically, those ideas are just what Gabrielle Chanel lifted from the male wardrobe at the start of the twentieth century to cause a revolution in female attire - and her clinical packaging for the bottle of Number 5 changed the way fashion houses both packaged and thought about scent. Come to think of it, the Touche Eclat wand - a practical pen rather than a prissy brush - has an air of masculinity to it, too. Although primarily intended for women (both La Prairie and Creme de la Mer cite their ranges as gender-free), the aesthetics of the packaging and brand identities as a whole make a powerful play for a male consumer - potentially made even more powerful by lack of a "masculine" counterpart to contradict a unisex visual message.
Enough about physicality though - does the psychology of male and female approaches to beauty affect the stuff with slather on our faces? "Men need straight-to-the-point products with immediate results," states Julia Stewart, National Training Manager at Shiseido - a premium line that does offer a tailor-made mens line (accounting for around 10 per cent of their business), but still sees men using their "female" products (they cite some, such as the Ultimune concentrate as unisex, as they provide "a universal solution to a global skin concern that has no gender" - namely, aging). "While women are used to using beauty products and are aware of the fact that layering products enhances the benefits, men always put convenience as their top priority." Souraud agrees. "In addition to their preference for multi-tasking and easy to use products, men are more and more results-oriented. In their quest of essential they look for simplicity and efficacy. They are looking for more expert, tailor-made products with strong efficacy and high level of services." Hence the fact that men gravitate towards keynote products - high-profile moisturisers, rather than the lower-key cleansers and toners, or more intricate elements associated with female skincare. They want a one-stop shop, and generally aim for the basics - soft skin, quickly achieved. Thick creamy formulas - like La Prairie, or Creme de la Mer - achieve this speedily.
Back to the original question though - skin does have gender. "A man's skin has some physiological differences to a woman's," says Stewart, dissecting the question with scientific precision. "First of all, the sebum content on the skin's surface is higher in men's skin, their skin contains more sebaceous glands, releasing more sebum and inducing shininess. For that reason, men's formulas usually contain oil-absorbing agents. Men's skin is also thicker than women's, therefore men's products need to be lighter to be well absorbed by the skin."
But, at base, everyone is looking for the same thing: "healthy looking skin for both men and women," says Stewart. The cross-over of high-cost, high-profile creams indicate men's increasing willingness to pursue a beauty ideal, without feeling hampered by gender. "It seems that male grooming is more acceptable culturally now than it used to be and is discussed more frequently in media and conversationally," reasons Stewart. "The impact of this means that it's more common for men to be aware specific skin concerns, such as pigmentation, premature aging and visible pores. Resulting in them seeking out more specialised and premium products." The colour of the packaging, the price on the label - and indeed, the counters its hawked from - means less than the actual effect it's going to have.
Thick Skinned: the gender-blending beauty products of now

Show all 7
Join our new commenting forum
Join thought-provoking conversations, follow other Independent readers and see their replies