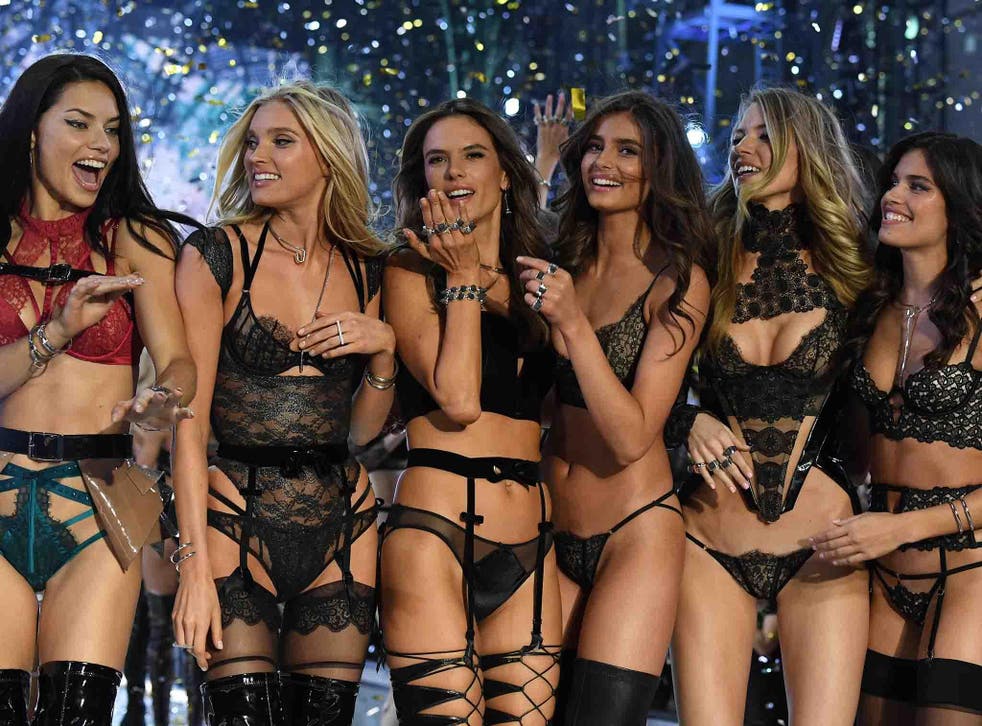 Victoria's Secret sales drop: Why hypersexualised lingerie marketing is turning off underwear shoppers
Long-limbed super models do not represent the average woman's body
They say sex sells, but the super-sexy ad campaigns for Victoria's Secret may have finally hit a bum note.
The owner of Victoria's Secret has lowered its profit outlook and reported a drop in sales.
VS is the largest lingerie seller in the industry, but we're not all that surprised that it's market dominance now appears to be in peril.
Known for its range of underwear, the brand is equally renowned for its use of racy advertising and flawless VS Angels.
But, for some reason, Victoria's Secret is yet to figure out that the best way to sell lingerie to women isn't through hypersexualised marketing campaigns.
It has been reported that sales for the company fell by 4 per cent with the overall comp sales dropping by 1 per cent.
Sure, part of this decline is down to its cut back in categories like swimwear but, the rest came as a result of weakening sales from core lingerie; supposedly it's biggest earner.
While alternative lingerie brands like Curvy Kate and Lonely continue to thrive - casting beautifully diverse women of all ages, body types and ethnicities in their campaigns - it seems as though Victoria's Secret is a little out of touch.
Long-limbed, long-haired super models, however dazzling they are to look at, do not represent the average woman's body.
Victoria's Secret Show 2016

Show all 14
The problem here is that the brand has never strayed from their very particular aesthetic.
Despite casting a wider range of ethnicities in their eponymous fashion show and advertising campaigns, size is still an issue.
Between the super skinny glamazons and narrow selection of sizes, the company are practically turning away business.
A huge portion of the bra shopping population are going elsewhere in their quest for form fitting lingerie and if you've ever walked into a Victoria's Secret store it's not hard to see why.
Faced with images of incredibly long legs, thin waists, yet remarkably large breasts, shoppers' self-esteem is left at the door.
The brand might be faltering in sales but they remain the largest lingerie seller, reporting net sales of $2.438 billion for December.
Recently, American Apparel - a brand known for sexualised ad campaigns - shuttered many of its UK stores.
Perhaps what VS will learn from this minor debacle and convince us women that there's more to them than selling sex appeal.
Join our new commenting forum
Join thought-provoking conversations, follow other Independent readers and see their replies