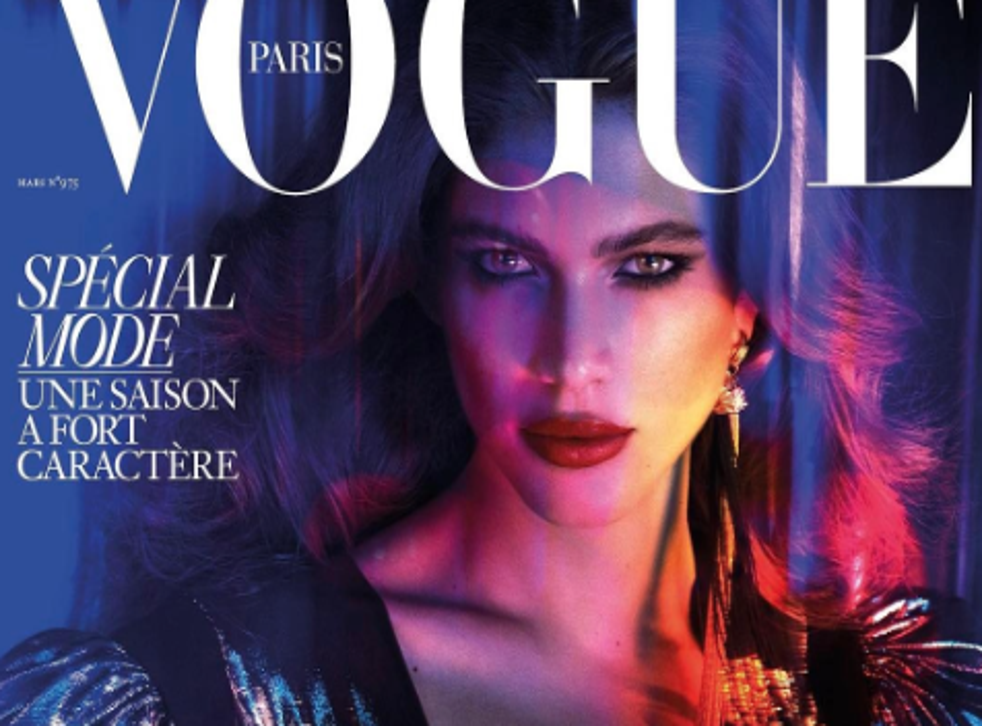 Vogue Paris features transgender model Valentina Sampaio on its cover for first time ever
The magazine are working to change the face of fashion
French Vogue has announced that its March issue will feature Valentina Sampaio, a Brazilian transgender model.
It's a bold move for the French sister of America Vogue, which has long been seen as an expressive voice in the industry.
In 1988, Naomi Campbell became the first African-American model to cover the magazine, followed by Andre J., a black, androgynous model in 2007.
Now, the illustrious glossy continues to move towards diversity in the fashion industry as the first Vogue magazine to ever feature a transgender model on its cover.
Shot by photographer duo Mert Alas and Marcus Piggot, and styled by the magazine's editor-in-chief, Emmannuelle Alt, image is accompanied by the caption, "Transgender beauty: How they're shaking up the world."
The magazine featured the cover on its official Instagram account yesterday saying, "This month we are proud to celebrate transgender beauty and how models like Valentina Sampaio, who is posing for her first ever Vogue cover, are changing the face of fashion and deconstructing prejudice."
But, what's interesting here is how Valentina is represented in the image. She's styled and captured in a way that every other cover star would be and not endorsed just because she's transgender.
"We are living in a world at the moment, what is happening right now, we are stepping back," editor-in-chief Alt told American Vogue.
"Instead of being in a constant evolution, which is what should happen, human rights… they're not going in a good direction.
"This cover is about the importance of those rights, and that we still need to make progress on an awful lot of stuff."
Join our new commenting forum
Join thought-provoking conversations, follow other Independent readers and see their replies