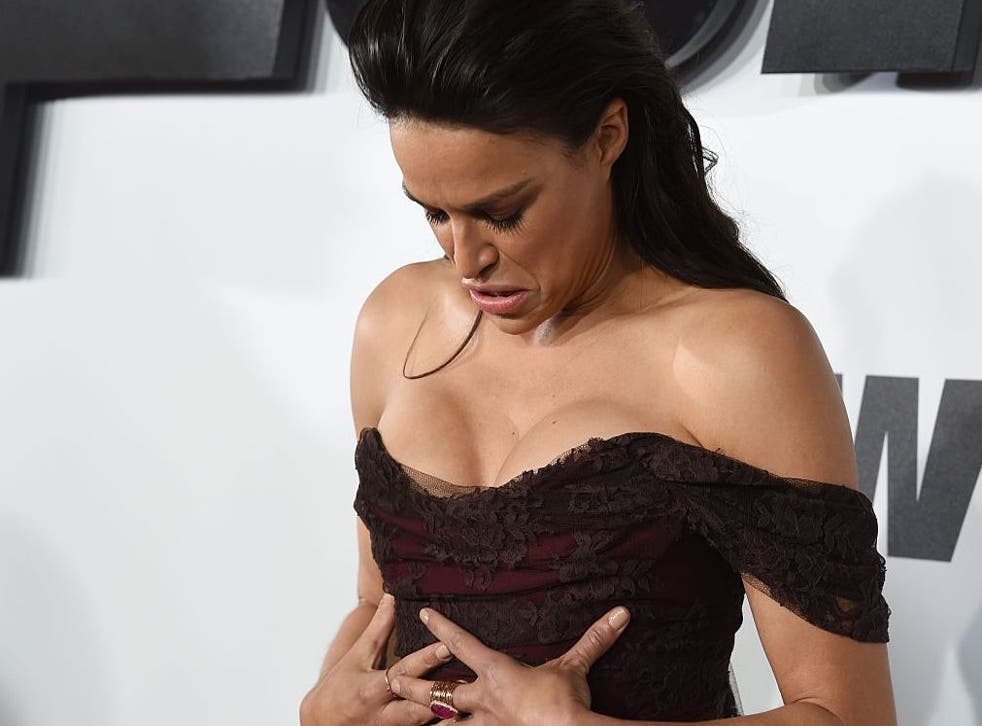 Vogue says cleavage is 'over': 'The t*ts will not be out for the lads'
Breasts are out, backs are in
Cleavage is over, according to Vogue.
The fashion bible says the look has gone bust, and daring necklines that expose too much are now no longer in fashion.
The ruling was made in this month's edition, where writers said models are now showing off more of their shoulders, stomach or legs instead.
The article, called "Desperately Seeking Cleavage", said: "The cleavage – those magnificent mounds pushed together to display sexual empowerment, to seduce, to inspire lust or even just to show off – is over, or at least, taking a well-earned break.
"The t*ts will not be out for the lads. Or for anyone else, for that matter.
"Rejecting the stereotypes of gender has been brought sharply into focus, with the days of women as eye-candy, their sexuality positively smouldering rather than subtly played out, officially over."
It's partly down to a rise in "creepy" online comments, stylist Elizabeth Saltzman said, which put women off exposing too much.
Commenting on one busty actress, she said: "On those occasions where her cleavage is more visible, I see what happens on her Instagram feeds afterwards, and out of about 100,000 comments, 90,000 will be about her boobs. That's not healthy, that's creepy."
Retailers are capitalising on new cleavage trends, with ASOS launching a "side-boob bra" for women who don't want to bare too much up front.
Bra sales are also changing, with soft-cupped natural shapes overtaking the push-up bra.
Marshal Cohen, an industry analyst, told The Telegraph: "Comfort is a dominant theme throughout the fashion world, and today's bra consumer... is seeking both physical and personal comfort.
"Seamless bra styles are increasingly top of mind for consumers of all ages, and can no longer be an afterthought for manufacturers and retailers."
Join our new commenting forum
Join thought-provoking conversations, follow other Independent readers and see their replies