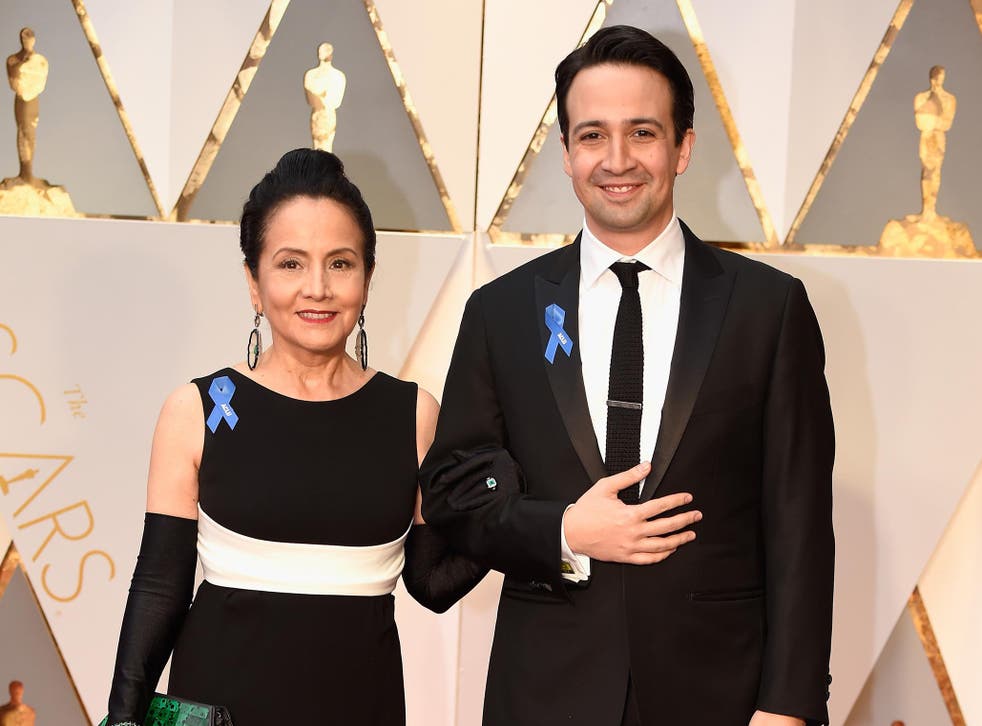 Oscars 2017: Why people are wearing blue ribbons to the ceremony
They're popping up all over the red carpet, but why?
Sarah Young
Monday 27 February 2017 02:41 Comments
It's the annual be-all and end-all of glamorous Hollywood events and, as usual, we're engrossed by what the stars are wearing the moment they hit the red carpet.
But for 2017, things are taking a slightly more political turn.
Forget statement shoes, crystal-drop earrings and bags. Tonight, the must-have red-carpet accessory is a blue ribbon.
Dressed to protest, it seems as though the ceremony's biggest political statements are coming from the catwalk outside with stars signifying their support for the American Civil Liberties Union.
In aid of the new "Stand with ACLU" initiative launched last week, Hollywood icons are being encourages to wear the ribbon as an act of solidarity with the organisation which has campaigned for nearly 100 years to defend and protect the individual rights of citizens.
Early to the red carpet, Irish-Ethiopian actress Ruth Negga pinned one to the bodice of her bright red Valentino gown. Fitting, seeing as the non-profit organisation supplied the legal resources for the couple featured in the film she's nominated for, Loving.
Actor Lin Manuel-Miranda and his mother, known as staunch defenders of human rights, also sported ribbons onto their red-carpet finery as did supermodel Karlie Kloss, who showed her support wearing one low on the hip of her all-white Stella McCartney gown.
Register for free to continue reading
Registration is a free and easy way to support our truly independent journalism
By registering, you will also enjoy limited access to Premium articles, exclusive newsletters, commenting, and virtual events with our leading journalists
Already have an account? sign in
Join our new commenting forum
Join thought-provoking conversations, follow other Independent readers and see their replies