Your ultimate guide to buying ethical and sustainable fashion
With confusing language and vague terminology it can be easy to get overwhelmed by what a brand actually delivers – Sirena Bergman outlines how you can make sure you're buying clothes you know have no negative impact
Thursday 07 February 2019 12:57 GMT
Comments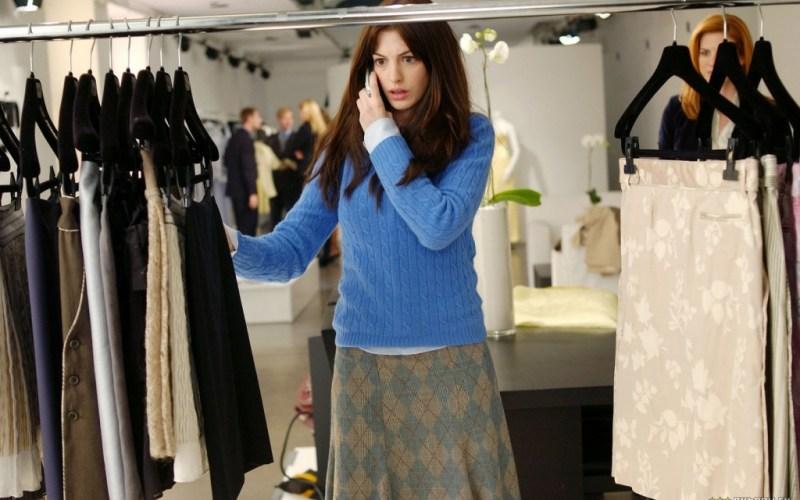 In a cultural climate where no one would be seen dead without a reusable water bottle and veganism is the mot du jour, it's becoming increasingly uncomfortable for many of us to buy into brands that fall so short of our values – and fast fashion is one of the worst offenders.
There is no question that with the amount of information out there, we can no longer claim to be ignorant to the impact that our high street clothes have on the world around us. But trying to be more ethical in our purchases is easier said than done.
When you're in desperate need of a pair of jeans to replace the ones you've worn to death, or a smart-looking top for a job interview, or despite all will power you've just fallen in love with the latest trend of the season, the vintage option just isn't going to cut it.
Shopping ethically can be time consuming. Hours spent trawling through charity shops and trying to replicate Pinterest DIYs could probably be better spent elsewhere, but with so much conflicting information out there it can be hard to work out where is a positive space to shop and where a swipe of your credit card will get you a one-way ticket to Unwokeland.
Work out what your priorities are
You're going to struggle to find a brand that is independently owned by a non-problematic CEO, one which embraces diversity and gives most of its profits to charity, while manufacturing locally out of organic fabrics hand-treated with natural dye, committed to being carbon neutral and using only recycled materials for packaging.
The most important thing to work out is what your main concerns are: are they humanitarian issues, business ethics, sustainability, animal rights, inclusivity or something else entirely? It's OK to prioritise the issues and have one or two that you stand firm on, while others you may be willing to compromise over.
Save money and the environment by taking up cycling
Show all 2
Don't be fooled by confusing terminology
The first thing many of us will do is go to a brand's website, and a good rule of thumb is to exclude any company that doesn't have any mention of its supply chain, ethics or sustainability credentials.
For brands, focusing on these areas comes at a cost, so they are going to want to shout about it. If you can't find any information, it's probably for a reason.
It becomes a bit more complicated when brands make nebulous claims about being "responsible" without really explaining what they mean by that. In these cases, sometimes it's worth contacting the brands directly if there's a particular area you're interested in finding out more about, such as what their manufacturing process is, how they package their products, or how many people on their board are not straight white men. Contacting them on social media can often be the most efficient way to get the information you need.
Consider the cost
This is not information anyone wants to hear but the reality is that being ethical doesn't come cheap. If you're buying a T-shirt for under £5 it's unlikely that the brand is undercutting itself – the profit margin is coming from somewhere, and it's probably by paying incredibly low prices for the manufacturing labour or using cheap materials which are not sourced sustainably.
If the price seems too good to be true, it probably is. At the same time, absolutely don't assume that a high price point is an indicator of ethics any more than it is quality. It's always worth doing further research, but a super low price can be a good disqualifier.
Locavore team up with Zero Waste Scotland to talk about why its important to consider sustainability and reducing waste
Check the materials
If you want to make sure your garments are eco-friendly, fabric is crucial. Organic cotton is one of the most popular options among sustainable brands, and while it's better than synthetic alternatives, it still requires a huge amount of water to manufacture.
Fabrics such as linen, hemp, silk, or even bamboo are much more sustainable.
Leather is a tricky one. From an animal rights perspective you may want to steer clear, but environmentally some argue that it's less damaging than many "vegan" alternatives which are made from unrecyclable plastics sourced from fossil fuel. Where possible, aim for recycled leather which was a byproduct of the meat industry.
Dyes also matter, and natural options are always preferable as they won't include many of the toxic chemicals which can be incredibly harmful to the environment and the workers handling them.
Aim local
There are some great brands based overseas which offer sustainable, ethical options, but if it's being shipped halfway across the world, the carbon footprint of each item is going to be huge, especially if you plan on returning any of it.
Where possible, try and shop locally. The jury is still out on whether having items delivered is more sustainable than buying them yourself, but if you're not using a car purchasing something made locally is probably your best bet.
Make third-party websites part of your shopping experience
Tools such as Rank a Brand, aVoid, the Higg Index, Good On You, the Fashion Transparency Index and the Environmental Working Group have done a lot of the work for you, rating big-name brands based on carefully considered objective criteria. If in doubt, always double check.
Certifications from organisations such as Fairtrade or Soil Association are helpful, but when it comes to smaller brands be aware that they might not have the resources to apply for them, and they cannot guarantee beyond their specific remit.
Become familiar with CSRs
Most big brands will have some sort of CSR (Corporate Social Responsibility) guidelines on their website. Beware that much of this can be marketing fluff. If they're "working towards" a goal, or "aiming to achieve" another that's great for them, but they're clearly not there yet.
Similarly, complying with local labour laws is not a badge of honour, it's a basic legal requirement; if they are donating "a portion of their profits" to a charitable cause, try and find out what that portion actually is; and if it says the products are "made locally", make sure that includes the entirety of the manufacturing process, rather than just the final touches.
You want to look for statements which show they are going above and beyond, by using exclusively recycled materials, for example, or paying their workers above minimum wage, offering additional benefits and trying to give back to local communities.
While this can feel overwhelming, it can help you build a wardrobe you're proud of, and one that can really make a difference. As consumers in a ruthless capitalist society, the best way we have of affecting change is by voting with our wallets – and doing so as loudly as possible.
Join our commenting forum
Join thought-provoking conversations, follow other Independent readers and see their replies