Feel better this summer with these ten health focused products and services
From private health services to luxury dental clinics, here's ten ways to enhance your wellbeing
Tuesday 25 July 2023 10:50 BST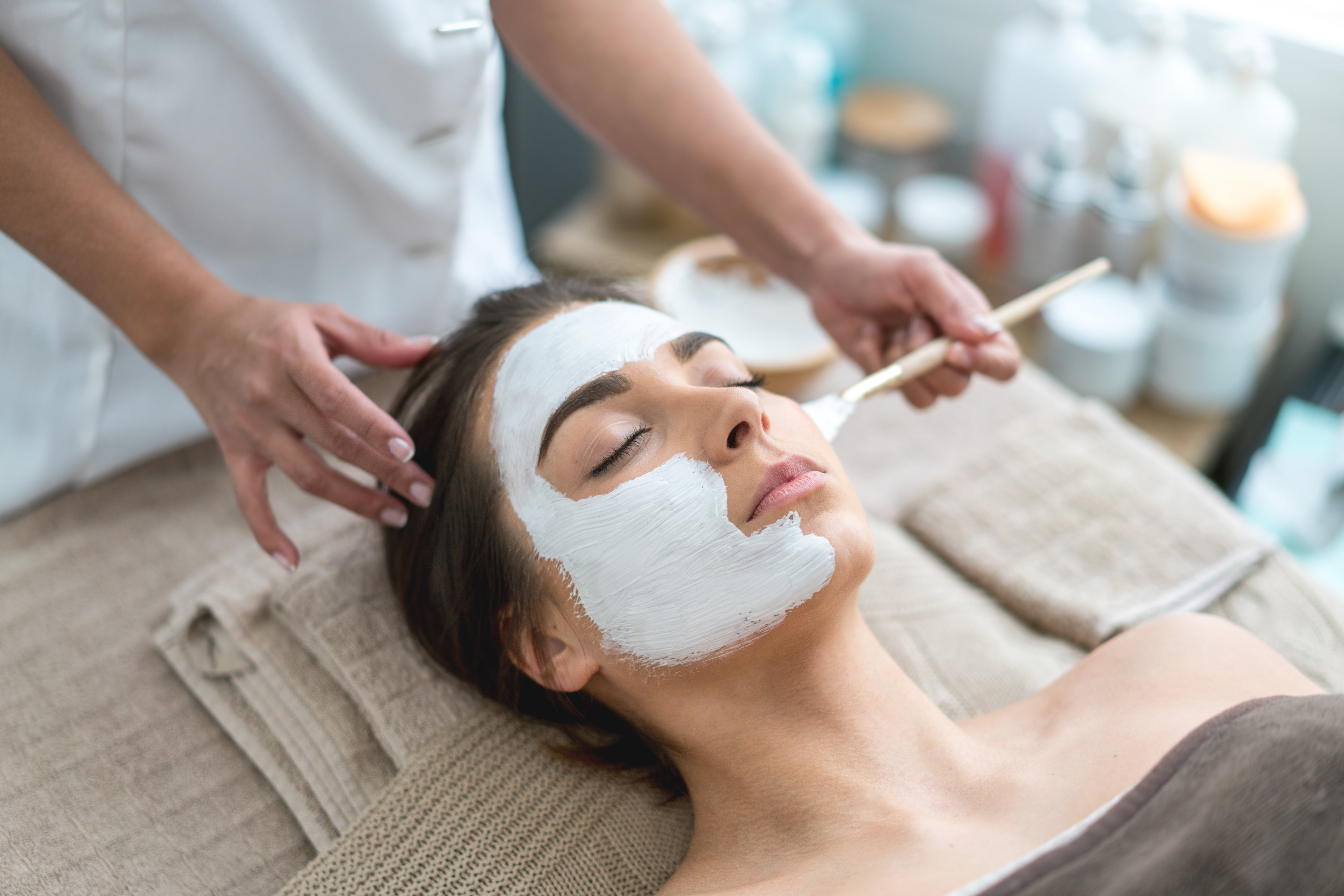 Find your perfect summer outfit, say hello to super-soft hair or recruit the help of a luxury lifestyle concierge. Now's the perfect time to treat yourself.
Regain your confidence with healthier looking hair
When you find your hair isn't what it once was, it's best to deal with the issue head on. Take back control by giving your locks the care they need with Watermans. Its products, which come with a 10-year proven track record, are a kiss of life for hair thanks to a selection of natural ingredients that help fight against unloved locks.
They're also 100 per cent cosmetic and don't contain any medicinal ingredients, making them great for all hair types. Watermans was recognised with the prestigious Queen's Award for Enterprise, a symbol of trust and quality that customers can rely on. Try Watermans today and get 30 per cent off your first purchase using code "wat30off" (valid until 31 August 2023).
Put the joy back into trail running
Harrier Trail Running is where trail runners can find their perfect gear without breaking the bank. Founded in 2020 by Kate Parker, a passionate trail runner herself, the brand was born out of a desire to provide trail runners with exceptional value, thoughtful design and outstanding quality. Its range of race vests, poles, apparel, hydration options and safety essentials is designed to bring the joy back into trail running.
The Helvellyn PRO Carbon Z-Poles, for example, are the perfect choice for ultra runners and long-distance hikers. Made from premium 4K carbon with a streamlined, featherweight design, these running poles are fixed length and weigh from just 170g per pole.
Discover your go-to destination for all things fashion
Treat yourself to the ultimate source of style inspiration and the latest trends with the NA-KD Magazine. Immerse yourself in a world of fashion-forward ideas and get ready to revamp your wardrobe. From must-have pieces to top-notch styling tips, the magazine is your go-to destination for staying ahead of the fashion curve.
Whether you're looking for the perfect outfit for a night out or seeking everyday style inspo, the NA-KD Magazine has got you covered. Join its fashion-savvy community, unlock endless possibilities and master the art of outfit coordination today.
Get hands-on help with your mental health
My Psychology Clinic, led by renowned clinical psychologist Dr. Tzotzoli, is a reputable and established institution in the field of psychology. It offers a complimentary triage service that caters to your unique requirements, connecting you with suitable mental health professionals. Through its extensive network of trusted and experienced individuals across the UK, Dr. Tzotzoli conducts an assessment of your needs and preferences, such as your budget and location, to ensure an optimal match.
The clinic's triage service caters to individuals, mental health professionals, and corporations alike. It firmly upholds the ethical principles of the British Psychological Society, encompassing values of respect, competence, and responsibility. Taking that crucial first step towards improving your mental well-being is of utmost importance. Access its complimentary personalised triage service today and connect with the right mental health professional. For more information, email triage@mypsychologyclinic.com.
Visit Mypsychologyclinic.com today
Kiss boring workouts goodbye
Forget the spin classes: players can burn up to 600 calories an hour from anywhere with Quell. By combining interactive gameplay with fitness technology, the Quell Impact device provides an engaging full-body HIIT workout. Sensor-based motion recognition transforms your body into the controller so you work up a sweat while you play, and athletic-grade resistance bands tone and strengthen your muscles.
What's more, each workout is tailored to your fitness level so as you grow stronger, your character does, too. Track your fitness progress with in-game and post-game performance statistics. Lose yourself in the workout as you run, jump and fight your way to fitness with the Quell Impact. Order before 29 November 2023 to secure early-bird prices.
Find out more at Gb.playquell.com
Say hello to a rejuvenating complexion
A revolutionary innovation in aesthetics is launching in select salons nationwide from 19 July. Visible Age Reverse, developed by pioneering French aesthetician and doctor of pharmaceuticals Dr JDM, offers an alternative to conventional anti-ageing procedures.
The non-invasive treatment aims to develop new skin by increasing blood flow to the surface, replenishing the complexion for a more youthful, plump and defined appearance. Find your nearest Guinot Salon (Ascot, Bramhall, Bromley, Celbridge, Earlsfield and Gosforth) and book your rejuvenating treatment now.
From the every day to the extravagant
Streamline your day-to-day life with 48 London. With more than 25 years of experience, the luxury lifestyle management and concierge company believes no request is too big or small. Its bespoke approach sets 48 London apart, going above and beyond for each client by offering a wide array of services under three umbrellas: your life; your style; and your wellbeing. Perhaps you want to organise the perfect celebratory event or organise the trip of a lifetime.
Or maybe you need help hunting down a rare piece of fine jewellery, art or timepieces or want to have a private session with a meditative monk who worked alongside the Dalai Lama, with its extensive network of contacts, 48 London knows how to do get the job done. The service is available for individuals, families and corporations, offering both membership and non-membership options to suit each and every preference. You can contact sophie@48london.com or hope@48london.com with any questions.
Take control of your health
Circle Health Group is an award-winning private healthcare group with more than 50 hospitals and 4,000 expert consultants across the UK. It provides a wide range of treatments to help patients get better faster. MyWay, a new, annual health membership, provides the reassurance of a medical diagnosis from as little as £19.99 per month.
Members can book in-person consultations with specialists and get scans and tests, including MRI and blood tests at a Circle Health Group hospital, to reach or confirm a diagnosis quickly and easily. Unlimited virtual GP appointments and clinically approved self-help resources are also included within the membership. With no excesses to pay, take the first step to better health now.
Find out more at Circlehealthgroup.co.uk
Invest in exceptional dentistry
Smile with confidence with the help of HAUS of Dentistry. The team at this luxury dental clinic is expertly trained to give you the highest level of care in beautiful surroundings. Aside from having some of the most advanced technology available, hospitality and patient care are second to none. There's a range of services are available to help you achieve your dream smile, from routine oral health check-ups to cosmetic procedures like bonding, veneers, Invisalign and implants.
Customers can also benefit from the HAUS membership, an initiative designed to split the annual cost of oral health examinations and hygiene therapy into manageable monthly payments. HAUS of Dentistry combines the best dental techniques with five-star service to give you a smile you will love for years to come.
Start your smile journey today at Hausofdentistry.com
Restore your skin barrier
Facial oils are becoming increasingly more popular, whether used at home or in salons as part of a facial. They can help to keep your skin balanced, moisturised and add an extra layer of protection. Nêô Sephiri is an award winning, science-led skincare brand that focuses on a unique hero ingredient: Kalahari melon oil. Founders Bernard and Olga van Vuuren were visiting Africa when they discovered the ingredient. While other crops struggled to adapt to the changing climate, the Kalahari melon was able to withstand, and even thrive, in extreme conditions.
Through scientific investigation, the founders discovered that when cold-pressed and filtered, the oil acts as a 100 per cent natural cosmetic oil, and is packed with essential vitamins and fatty acids. Each drop of pure Kalahari Melon Facial Oil significantly improves skin hydration and skin barrier function. Delve into the world of face oils today and use code "Beauty-10" for 10 per cent off products (valid until 1 October 2023).
This content is brought to you by Living360, a digital lifestyle destination keeping you up to date with health and fitness, food and drink, homes and gardens, beauty, travel, finance trends and more.