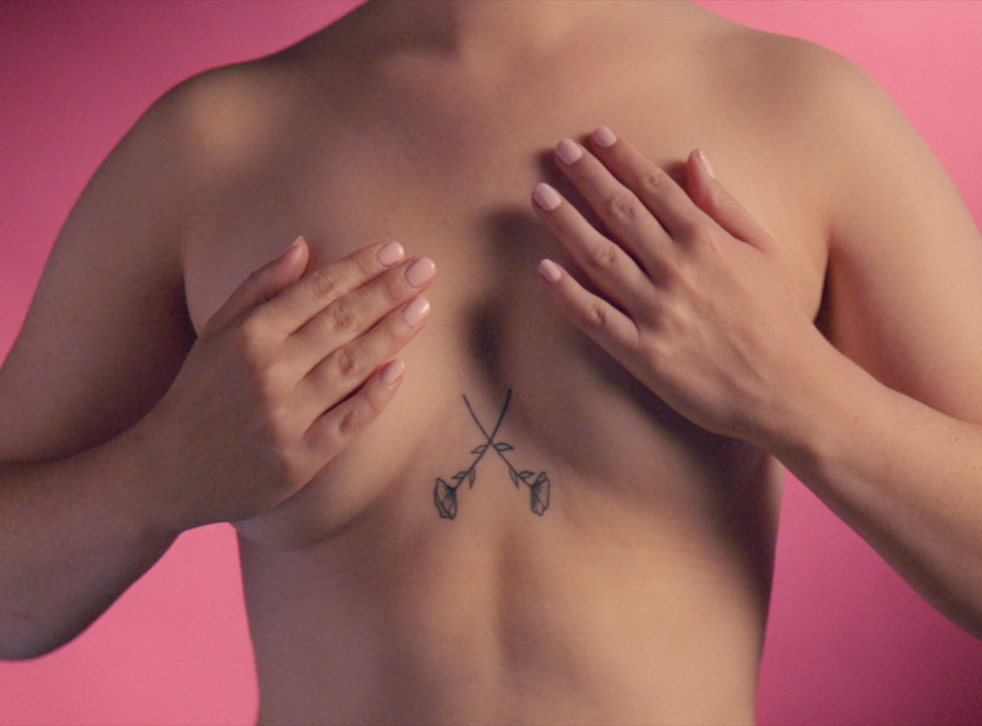 Breast cancer charity wins right to show female nipple on daytime TV in campaign advert
The ad shows women how to examine themselves for breast cancer
Breast cancer campaigners CoppaFeel! have won the right to air the first full frontal female breast on daytime TV.
The minute-long ad shows women how to safely examine their breasts with their hands.
Created as part of breast cancer awareness month, the clip will be screened at CoppaFeel!'s day-long music festival, Festifeel, on October 14 before airing on daytime TV from October 16.
It will also be shown in cinemas and on digital posters.
The campaign is encouraging women to "trust their touch" after research conducted by the charity revealed that 80 per cent of young women don't check their breasts regularly with 60 per cent unsure how to do so.
CoppaFeel! hope that the clip will normalise the sight of bare breasts and boost the confidence of young women to examine themselves, who think that the process is more complex than it really is.
"We rely on our touch for an incredible amount of things, without even thinking about it," said Lucy Aston, a creative at Fold7, the ad agency behind the campaign.
"It's the perfect tool for checking for any changes. There's no right or wrong way, it's just important to get hands on and know your boobs. If this campaign can encourage women to have the confidence to regularly touch their boobs, it could help detect signs of breast cancer earlier."
The underlying intention behind the campaign is to bring discussions surrounding breast cancer prevention into the mainstream, placing an emphasis on early self-detection.
"CoppaFeel! exists to help everyone stand the best possible chance of surviving breast cancer, because if found early it is very treatable and survival rates are significantly higher," said Natalie Kelly, CEO of CoppaFeel!.
"In demonstrating the power of our hands and celebrating our touch as the best tool for checking, we hope to encourage more young people across the UK to adopt a healthy boob checking habit, which could one day save their life."
Breast cancer will affect one in eight British women in their lifetime.
Register for free to continue reading
Registration is a free and easy way to support our truly independent journalism
By registering, you will also enjoy limited access to Premium articles, exclusive newsletters, commenting, and virtual events with our leading journalists
Already have an account? sign in
Register for free to continue reading
Registration is a free and easy way to support our truly independent journalism
By registering, you will also enjoy limited access to Premium articles, exclusive newsletters, commenting, and virtual events with our leading journalists
Already have an account? sign in
Join our new commenting forum
Join thought-provoking conversations, follow other Independent readers and see their replies