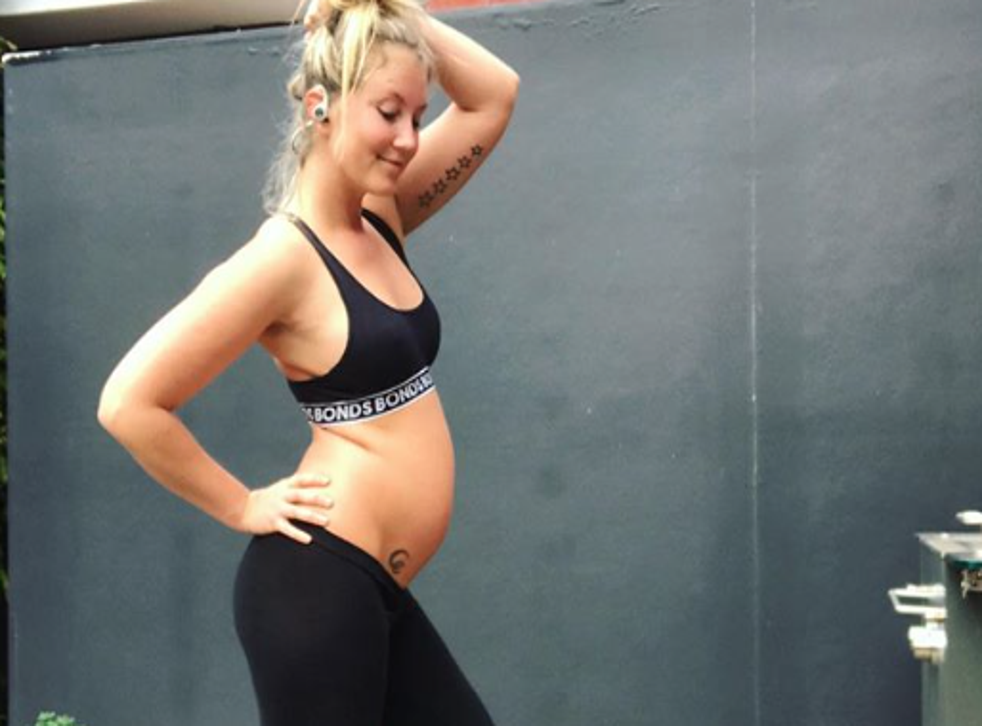 Fitness Instagrammer reveals how she overcame pregnancy body image fears
'I wished I was one of those women who just take to pregnancy'
An expectant mother has taken to Instagram to share how she overcame her pregnancy body image fears.
From what feels like an ever-expanding stomach, to swollen ankles and morning sickness, all kinds of changes happen to your body during pregnancy but, in the age of Insta-perfect imagery, they're rarely something we're exposed to.
That's precisely why Fenella Scarlett McCall, a fitness blogger from Melbourne, decided to post body image updates on her account.
Since July, McCall has been sharing photos of her body in a bid to give her followers a candid insight into how pregnancy is affecting her physically and emotionally, addressing everything from stretch marks to exhaustion and mental health issues.
First sharing the news of her pregnancy at nine weeks, McCall discussed how despite feeling happy and excited, she never expected to experience such intense levels of lethargy.
"For the last 4-5 weeks I've had low energy and it's slowly becoming non-existent," she wrote.
"Did anyone else experience exhaustion in the first trimester then get energy back?? This is my hope! But in the meantime - just going to roll with it!"
Fast-forward to 14 weeks and McCall opened up about how, despite feeling insecure and lost, she had finally started to accept her "growing stretchmarks and dimples around my thighs."
But, the battle to come to terms with her changing body was something that refused to disappear overnight. At 15 weeks she admitted to struggling after putting on "double the amount of recommended weight" while just a fortnight later she hoped that she would soon be able to "ride the wave to eternal self-love."
Eventually though, McCall made some real breakthroughs after deciding to simply commit to doing her best and shift her focus from trying to stay toned to just being healthy and happy.
"Embracing the rolls, cellulite and weight gain of pregnancy... Shifting my attention to feeling positive, with goals of health and happiness, instead of 'least weight gain and stay as toned as possible,'" she wrote at 22 weeks.
"Also, working on being kind to myself. I've had some whacky body things happen during pregnancy that have brought up feelings of shame, but then I realise this is all part of life – I'm meant to go through this stuff."
Join our new commenting forum
Join thought-provoking conversations, follow other Independent readers and see their replies