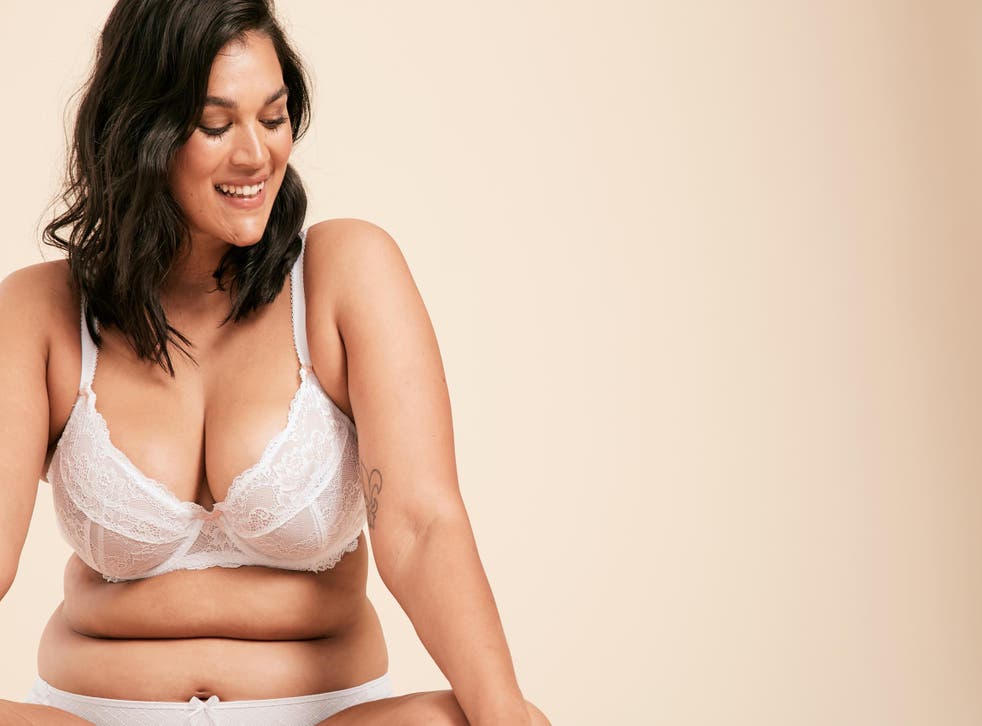 Figleaves' new lingerie campaign praised for being entirely unairbrushed
'Confidence both looks and feels great whatever your size'
Lingerie brand Figleaves has revealed its latest campaign - and the images are entirely unairbrushed.
As well as being lauded for its diverse line-up of models, the brand has won praise for refusing to retouch the campaign pictures, celebrating the fat rolls, stretch marks and soft skin we all have on our bodies.
Amongst the models starring in the ads for the autumn/winter 2018 lingerie collection is Khrystyana Kazakova, a body positive activist who rose to fame on this year's series of reality TV show America's Next Top Model.
The model has previously revealed that when first trying to make it in the fashion industry, she dieted in an attempt to shrink her body but has since embraced her healthier size.
"In 2013 I thought I wasn't small enough to be a fashion model and technically I have never been small enough," she wrote on Instagram. "Even back then with all the dietary suffering and daily long hours at the gym I was at 37.5 hip size, a bit too thick. Was I happy? Absolutely not."
Starring alongside Kazakova in the campaign - entitled 'Confidence looks great on you' - is Jennifer Atilémile, a plus-sized model who experienced similar pressures of the industry and says she thinks it's "amazing" that the Figleaves campaign exists.
"Bodies come in all shapes, sizes and colours and it's amazing when brands finally reflect that in their marketing," Atilémile tells The Independent. "All the women involved all have their own stories as well, which I think makes it even more powerful.
"The world is multicultural, and it has been for a really long time, it's so important that women and young girls feel represented, and I think Figleaves has really set a bar for other brands to live up to!"
The aims of the campaign, which also features Zimbabwean-born model Nyasha Matonhodze, are to encourage inclusivity in the industry and also to empower women.
As well as the non-retouched images, the campaign features the same item of clothing modelled on different women, and Figleaves has also expanded its range of darker nude shades.
The campaign has been well-received by the public, with many expressing their joy at the images on social media.
"Figleaves welcomes all women and it's important they feel visually represented when they visit our website," says Figleaves' head of buying and brand Jenni Burt.
"This is a journey for us. We recognise we have a way to go but are fully committed to becoming truly inclusive."
She added: "Confidence both looks and feels great whatever your size."
Join our new commenting forum
Join thought-provoking conversations, follow other Independent readers and see their replies