The Independent's journalism is supported by our readers. When you purchase through links on our site, we may earn commission.
A taste of summer: how to add delicious flavours to your BBQ
Bring extra flavour to a feast with family with these quick and easy barbecue marinades from Schwartz
Tuesday 06 August 2019 09:49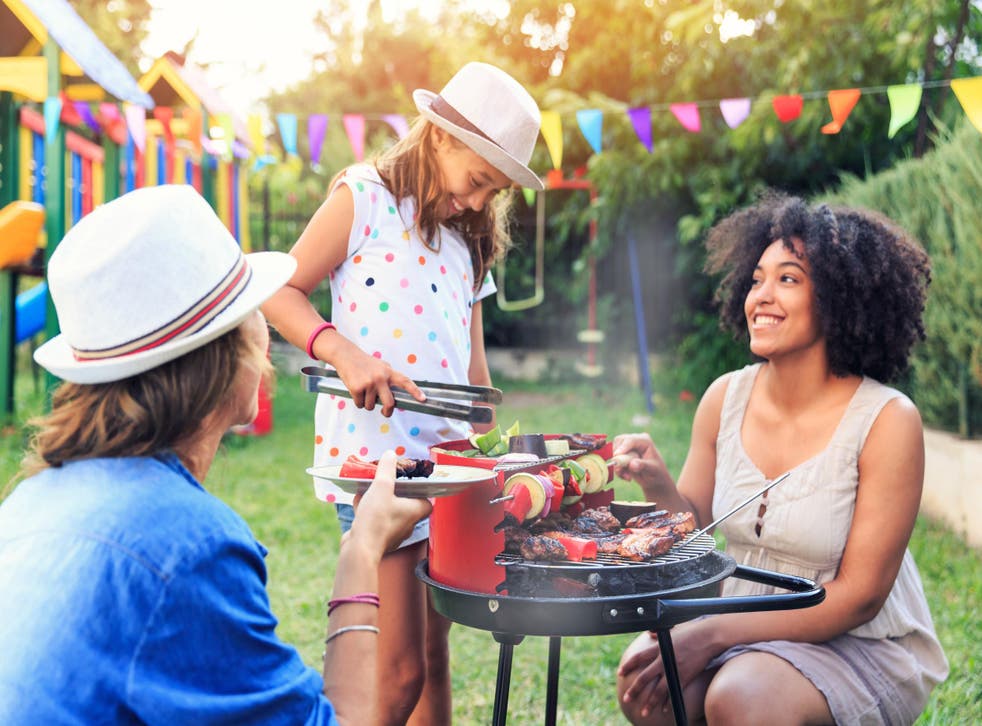 Good weather is here to be enjoyed and what better way than firing up the grill for a spontaneous barbecue. But there can't be many of us who love to spend ages preparing rubs and sauces for a spur-of-the-moment alfresco feast, however, when they could be catching up with friends and making the most of the balmy summer nights instead. That said, who wants to skimp on flavour when it comes to a barbecue?
Here's some good news for time-poor barbecue-lovers this summer: Schwartz has come up with a delicious solution...
RECIPE: BRAZILIAN CHURRASCO BEEF RUMP
Serves: 4
1 sachet Grill Mates Brazilian BBQ Smokey & Zesty Marinade Mix
50ml oil
2 tbsp white wine vinegar
900g thick-cut beef rump steak (rump cap, so it has the fat on)
For the bean salad:
2 tins mixed beans or black beans, drained
1 red onion, chopped
2 spring onions, washed and chopped
1/2 cucumber, diced
2 tomatoes, diced
1 tbsp coriander, ground
1/2 tsp sea salt
1/2 tsp coarse ground black pepper
1/2 tsp garlic granules
1 avocado, peeled and diced
Juice of 1 lime
25ml olive oil
Combine the Grill Mates sachet contents, oil and vinegar in a bowl. Set aside 2 tbsp of the marinade for basting. Cut the meat into large chunks and add to the bowl and turn to coat well.

Cover and leave to marinate for 15 minutes (or for best results overnight). Remove the meat from the marinade and discard any remaining marinade.

Place the chunks of marinated beef on metal barbecue skewers and then grill for 10 minutes on each side for medium, or a bit longer for well done.

Meanwhile, prepare the bean salad by combining all the ingredients for the salad. Cover and reserve until needed.

Serve the beef sliced from the skewers with the bean salad.
However impromptu the barbecue, its range of Grill Mates barbecue glazes, available in four flavours, are quick and easy marinades designed to spice up the sizzle and ramp up the taste. Try the Brazilian BBQ​ for something smoky and zesty. Or why not use spicy Cajun on chicken wings to bring a taste of the American South to an outdoors gathering with family and friends?
Add a zingy kick to proceedings with Mojito Lime, and make sure you experience the sweet and Smokey Texan mix too.
Grill Mates are suitable for vegetarians as well as omnivores, and you can use them in plenty of different ways. Whether it's sausages and steak on the menu, or sweetcorn and vegetable skewers sizzling on the grill, Schwartz's delicious marinades will transform your usual barbecue fare and take your taste buds on a wild ride.
For more delicious summer recipe ideas, visit schwartz.co.uk/bbq
Register for free to continue reading
Registration is a free and easy way to support our truly independent journalism
By registering, you will also enjoy limited access to Premium articles, exclusive newsletters, commenting, and virtual events with our leading journalists
Already have an account? sign in
Register for free to continue reading
Registration is a free and easy way to support our truly independent journalism
By registering, you will also enjoy limited access to Premium articles, exclusive newsletters, commenting, and virtual events with our leading journalists
Already have an account? sign in