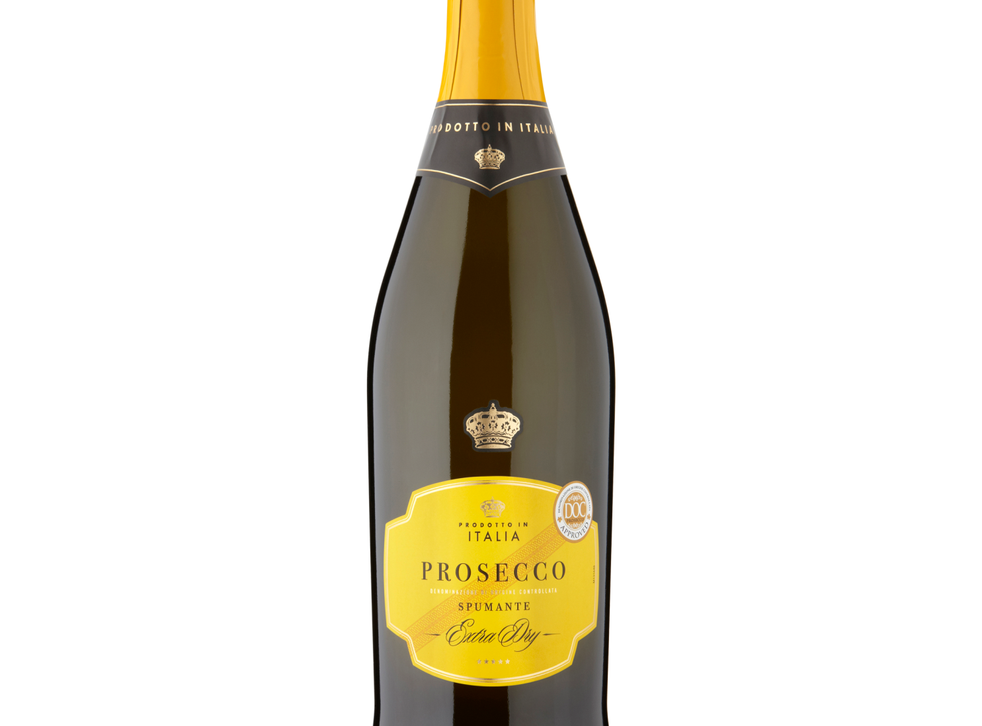 Asda launches £5 prosecco deal
It'll be the cheapest prosecco in the UK
Rachel Hosie
Wednesday 25 October 2017 11:10 Comments
Another day, another excuse to pop a cork and pour yourself a glass of fizz.
Asda is launching a prosecco deal which will see its award-winning Yellow Label Prosecco on sale for £5 a bottle.
You'll have to act quickly though, with the deal only available from Thursday 26 October to Wednesday 1 November.
The thinking is that it'll give fizz fans the opportunity to start stocking up for Christmas, but with two whole months to go, we wouldn't be surprised if your stash didn't last that long.
'Tis the season to be jolly, after all.
It's only a £1 saving on the usual price of £6 a bottle, but that's still a fair amount cheaper than the average supermarket bottle of prosecco.
The £5 bottles will be Britain's cheapest.
It's no secret that we're a nation of bubbly lovers - according to Kantar Worldpanel, we drank 12.8 million litres more in the 12 months up to June 2017 compared to the previous year.
Rachel Hosie tries out a champagne glass which can hold a whole bottle
And this is something supermarkets on which are capitalising, with both Lidl and Aldi sending the nation into a frenzy with their recent prosecco deals.
It's likely that there'll be further special offers in the run-up to Christmas too.
Fellow budget retailer Asda is predicting a 100 per cent uplift in sales compared to a regular week, with the public likely to pounce on the saving.
The prosecco is described as having a zesty lemon, pear and apple fruit flavour, and is said to go well as an aperitif, with seafood or to sip alongside any spicy dish.
It also won Silver at the 2017 Decanter Awards and Bronze at the International Wine Challenge.
Pop, fizz, clink - let's get merry.
Register for free to continue reading
Registration is a free and easy way to support our truly independent journalism
By registering, you will also enjoy limited access to Premium articles, exclusive newsletters, commenting, and virtual events with our leading journalists
Already have an account? sign in
Join our new commenting forum
Join thought-provoking conversations, follow other Independent readers and see their replies