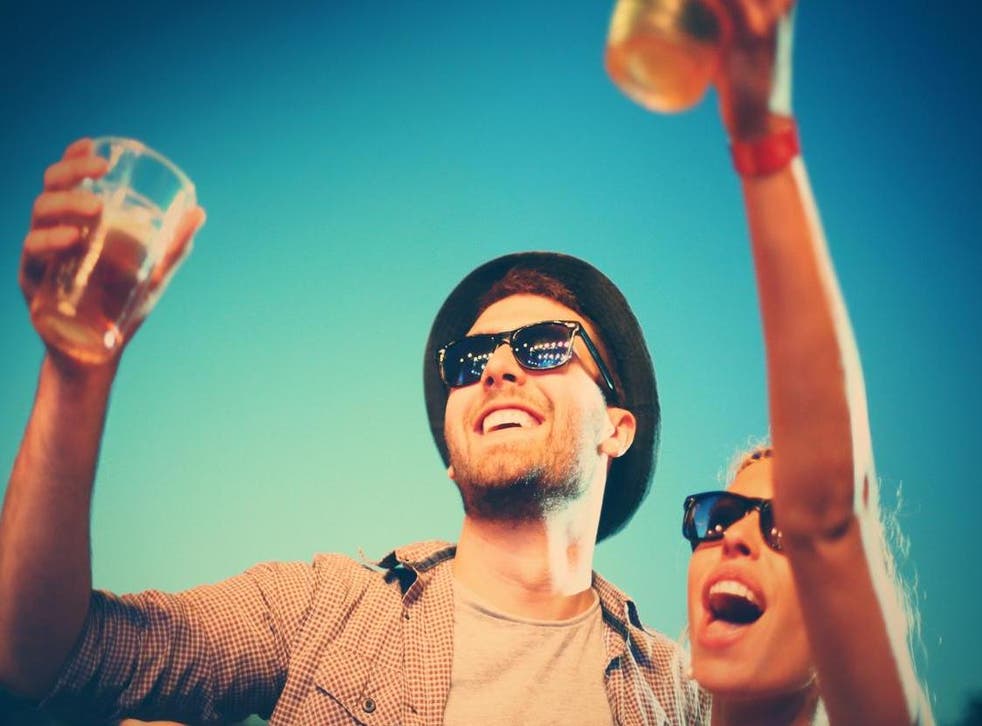 Carlsberg not craft beer: Drinking mainstream lagers is now back on trend
You can stop pretending to care about maltiness now
Rachel Hosie
Friday 20 January 2017 11:00 Comments
When everyone's trying to be edgy, does that make edgy the new mainstream (and vice versa)?
It happened to music - Taylor Swift is now deemed as worthy of appreciation as Bruce Springsteen - and we're no longer shamed for enjoying mainstream pop. Beyonce and Rihanna lovers are out and proud.
"Poptimism", as the movement is being called, is not, however, confined to music, and the latest industry to experience a resurgence of mainstream brands is beer.
In recent years, the rise of craft beer and independent breweries has brought out the inner beer snob in everyone - we're all critics now, shunning big name lagers for independent micro-brewery beverages.
But growth in the industry has started to slow according to Eater, and much like the recent backlash to the clean eating movement, people have begun to grow sick of beer snobbery.
We no longer want to spend £8 on an incredibly niche beer with a silly name, and people are realising that actually, they'd rather have a widely available and highly quaffable mainstream brew.
And that's acceptable again.
No longer must you pretend to care about maltiness and "mouth-feel", but rather you can just enjoy a beer for its sheer refreshing deliciousness.
The poshest beers

Show all 10
What if your beer isn't served in the right-shaped glass at the perfect temperature? Actually, we don't really care (within reason).
Just as indie kids lose interest in musicians once they've hit the big time, beer snobs are now moving back towards the likes of Carlsberg and Heineken, and arguing that they're just as worthy of appreciation as niche beers.
Back in 2008 - showing that beer snobs have always had a thing for mainstream brands whether they admit it or not - Burkhard Bilger wrote in The New Yorker that Budweiser's "sheer consistency, across tens of billions of bottles and cans, is a technical marvel, and even the crankiest craft brewers harbour a secret admiration for it."
And then there's top chef David Chang who a couple of years ago wrote an article in GQ expressing his love for cheap beer: "There's no beverage that I've drunk more of in my life than Bud Light. (Except water, but what's the difference?) And there's no drink I love more," he wrote.
Being cool often means being different (despite what your teenage self may have thought), and with that in mind, it looks like the age of the craft beer snob is over.
Register for free to continue reading
Registration is a free and easy way to support our truly independent journalism
By registering, you will also enjoy limited access to Premium articles, exclusive newsletters, commenting, and virtual events with our leading journalists
Already have an account? sign in
Join our new commenting forum
Join thought-provoking conversations, follow other Independent readers and see their replies