The Independent's journalism is supported by our readers. When you purchase through links on our site, we may earn commission.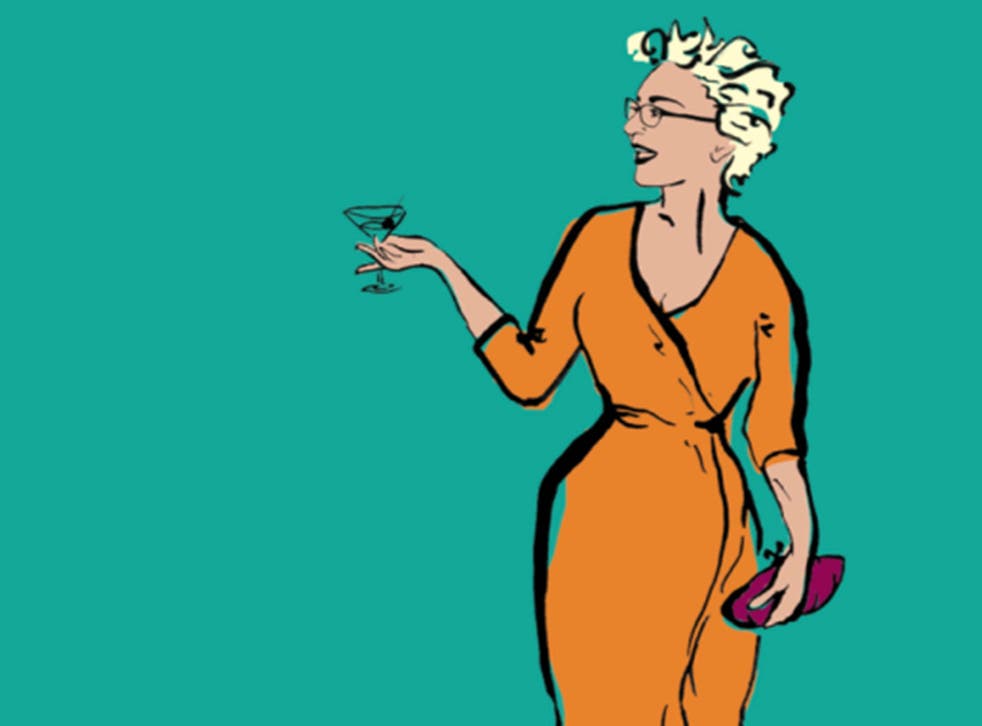 The best books written about food in 2017
It has been bumper year for cookbooks but also a banner 12 months for food memoirs, history and travel with a healthy dose of miscellany thrown in for good measure
One of the most beautifully designed food books of the year is undoubtedly The Grammar of Spice by Caz Hildebrand. It's a spice compendium that runs from the usual suspects like pepper and cloves to the unusual and esoteric like wattleseed and zedoary.
Each entry is illustrated with a different, intricately designed pattern taken from the Islamic-inspired work of Owen Jones's 1856 book The Grammar of Ornament. The result is a rich celebration of spice. As Hildebrand says, "Where herbs are democratic, spices are elite; yet, while making us poorer, they enrich our lives."
Reading Adventures of a Terribly Greedy Girl: A Memoir of Food, Family, Film & Fashion is like sipping the perfect martini as author Kay Plunkett-Hogge regales you with stories from her early years in Thailand, to work in the wild worlds of fashion and film and her highly successful career as a food and drinks writer.
She's a born raconteur and you'll howl as you read chapters like "Diet is a Four-Letter Word" (a tale of colonic irrigation, a Thai squatty loo and a rat).
But there is poignancy too as she writes movingly of how food connects us to our pasts and the people that matter to us most. "I thought once more about the ghosts that we bring with us, the people who are always there, ready to be conjured back to mind through smell and taste, through the sharing of a drink with a mutual friend."
When Alice Waters opened the doors of Chez Panisse in Berkeley, California, four and a half decades ago, she launched an American culinary revolution. Ideas we hold about food – farm to table, provenance – were arguably born in her "little French restaurant". Coming to my Senses: The Making of a Counterculture Cook is Waters' story starting with her early years in New Jersey to seminal trips to Europe that shaped the way she thought about and cooked food. It tantalizingly concludes on the day in 1971 when Chez Panisse opened. The second part of her story will be eagerly awaited.
The Gannet's Gastronomic Miscellany is a slim volume that should be tucked into every stocking this year. Simply open it to any page and prepare to laugh, scratch your head in wonder, and then turn the page eager for more. Unlikely cookbook authors? Artist Andy Warhol, legendary pianist Liberace (Liberace Cooked!) and the rapper 2 Chainz to name a few. How long does it take to digest a duck? (4 hours). Bizarre ice creams? Crocodile egg, breast milk and coronation chicken, top the list. It's well researched, funny, and full of fodder for the next pub quiz.
The Way of Whisky: A Journey Around Japanese Whisky by Dave Broom is, as the title says, about whisky but it's also about craft and people and place. Broom travels throughout Japan meeting the people who make whisky in a journey that is peppered with tea blenders, ceramic, paper and pewter makers, glass blowers, bartenders and chefs – all bound by the concept of kaizen.
"It's repetition that is never repetitive, but always moving forward. They pour themselves into the things they create: the cocktail, the piece of fish, the cup of tea, the new-make and blend."
Another journey through Japan is The Meaning of Rice: and Other Tales from the Belly of Japan by Michael Booth. Booth wrote about Japan in his earlier book Sushi and Beyond and he's back for another bite. He's charmingly obsessive in his travels, whether he's talking about Okinawan sweet potatoes (so popular that Nestlé even makes a purple potato version of the Kit Kat there) or shiokara – salted and fermented seafood, guts included – that he describes as "…slimy, stinky, putrid, fetid and gag-worthy, a substance so repellent it made andouillette … look like baby food."
Emily Nunn had it all: the tall, handsome, fiancé ("the engineer"), the charming stepdaughter ("the princess"), the posh Chicago flat and the Tiffany three-diamond Etoile engagement ring to go with it. She even had a dog (a lab, of course).
So when she lost her job as a journalist at the Chicago Tribune, the blow was cushioned. But when her brother committed suicide it wasn't. Her life literally fell apart and in a moment she was left alone, unemployed, and with $240 (£180) in the bank.
After a late night, drunken Facebook session she decides to go on a road trip to reconnect with people, places and foods from her past. She shares those stories in The Comfort Food Diaries. "Over the course of my journey, in the most random ways, food has reminded me of who I used to be – and therefore of the person I still am and can be." Highly recommended.
Another memoir worth a read is Give a Girl a Knife by Amy Thielen. Thielen charts her years working in top New York City restaurants and the eventual pull back to her native Minnesota and the lessons learned from her grandmother and mother. "I never imagined that someday I'd have that same facility with a knife – although she assumed it. You give a girl a knife; that's just what you do. Eventually, hopefully, she might learn how to use it. Someday she might even consider that knife an extension of her hand, as wedded to her finger as a nail."
Lastly, Fasting and Feasting: the life of Visionary Food Writer Patience Gray by Adam Federman is a long overdue biography of the author of one of the most important food books of all time, Honey from a Weed.
Register for free to continue reading
Registration is a free and easy way to support our truly independent journalism
By registering, you will also enjoy limited access to Premium articles, exclusive newsletters, commenting, and virtual events with our leading journalists
Already have an account? sign in
Register for free to continue reading
Registration is a free and easy way to support our truly independent journalism
By registering, you will also enjoy limited access to Premium articles, exclusive newsletters, commenting, and virtual events with our leading journalists
Already have an account? sign in
Join our new commenting forum
Join thought-provoking conversations, follow other Independent readers and see their replies