Brekking the bank: Cost of full English breakfasts soars up to £25 despite falling ingredient prices
A lobster was only £13 more than a fry up at one upmarket restaurant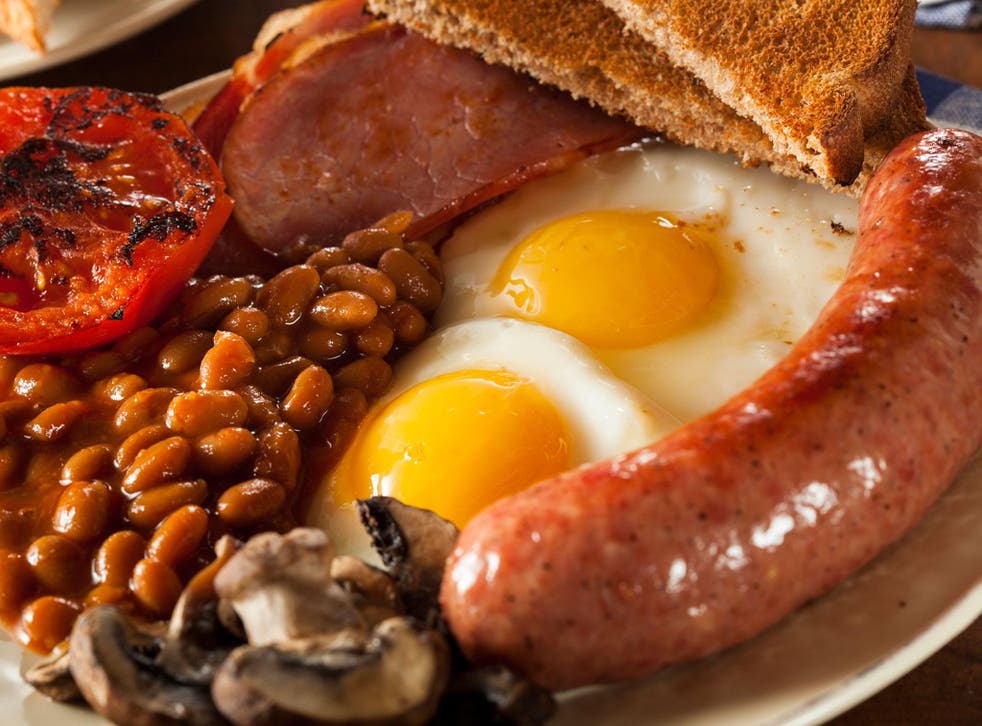 There's something about an English breakfast that is becoming increasingly hard to swallow - the soaring price.
The average cost of a traditional plate of sausage, beans, grilled tomatoes, eggs, mushrooms, black pudding and a few rashers of bacon has risen to £25.54 in fine-dining establishments surveyed by The Times.
At the weekend their food columnist Giles Coren railed against a breakfast he was served at a five-star Oxford hotel, which cost £21.50 and featured one sausage, one bacon rasher, and a few other sad looking accompaniments.
The spike comes despite the fact that the cost of the ingredients which make up a full English have dropped by a third since 2010, according to the Financial Times breakfast index.
A full English breakfast at the Dorchester hotel, for instance, costs £34, only a pound more than the grilled organic suckling pig on the dinner menu.
Meanwhile at the Ritz, there is only a £13 difference between the lobster and a fry up.
Since 2010, the average cost of a breakfast has climbed by 13 per cent, according to a Horizon trends report, which pinned the blame on the growing brunch craze.
Food trends in 2016

Show all 11
The latest figures suggest that there has been a 16 per cent rise in people eating out for their first meal on the weekend, compared with 11 per cent and 6 per cent for lunch and dinner respectively.
Research by purchasing services company Beacon also noted a five per cent rise in people eating out in the morning, with an average of £76m being spent on breakfast a day, The Telegraph reported.
A third of people now buy their breakfasts outside the home. A quarter of those surveyed do so out of convenience, but just under half see eating breakfast out as a weekend treat.
Register for free to continue reading
Registration is a free and easy way to support our truly independent journalism
By registering, you will also enjoy limited access to Premium articles, exclusive newsletters, commenting, and virtual events with our leading journalists
Already have an account? sign in
Register for free to continue reading
Registration is a free and easy way to support our truly independent journalism
By registering, you will also enjoy limited access to Premium articles, exclusive newsletters, commenting, and virtual events with our leading journalists
Already have an account? sign in
Join our new commenting forum
Join thought-provoking conversations, follow other Independent readers and see their replies