Burgundy wine harvest devastated by two-day frost
It was the worst frost since 1981, some parts of the region saw up to 100 per cent of their grapes destroyed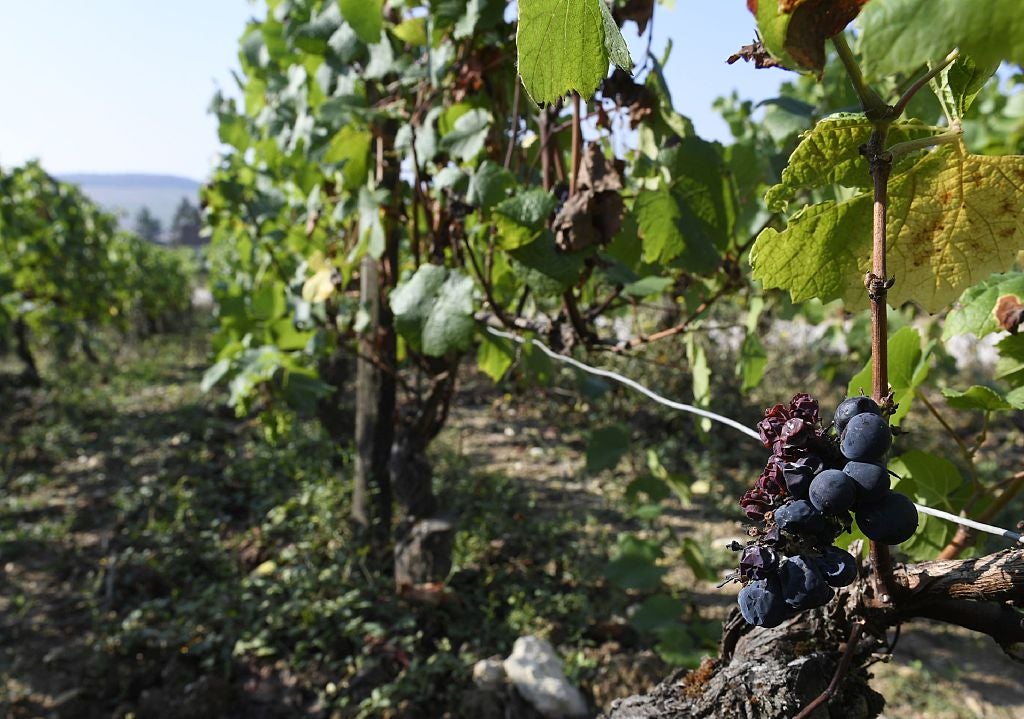 As one of France's main wine-producing regions, Burgundy relies heavily on its grape harvest.
But this year's extreme weather has left growers struggling to produce enough grapes for the 2016 vintage.
Back in April, the area was hit by a two-day frost – the worst frost since 1981 – which stripped the majority of the vines of their grapes, particularly in the Côte d'Or and Chablis. The frost was particularly devastating as, unusually, it affected both low-lying and higher vines.
And if the frost wasn't disastrous enough, heavy hail followed just a month later, hitting Chablis twice in May.
It's estimated that 10,000 hectares of vineyards in the region were damaged. And while some parts of the region yielded normal crops, others saw up to 100 per cent of their grapes destroyed, according to the Wine Spectator.
Unsurprisingly, producers panicked about the quantity of their 2016 vintage so took drastic measures in an attempt to salvage what few grapes remained.
"Such a frost is unseen since 1981 and it could have consequences not only on the yields of the Burgundy 2016 harvest but also on the yields of 2017," Caroline Parent-Gros of Domaine AF Gros in Pommard told Decanter.
In an effort to fight ice with fire, vintners resorted to covering the vineyards in controlled flames. The hope was that the warmth from the fire would prevent the water from freezing on the young grapes.
Burgundy-based photographer Aurélien Ibanez went out into the vineyards at 2am on 27 April to capture the incredible scenes, producing a stunning set of images.
It was a frosty 0 degrees, and if it weren't for the fires, it's likely even more grapes would have been lost.
The harvest was short and the yield small, all because of the bad hand nature had dealt the region.
But even if the quantity of this year's harvest is below average, producers are hoping the quality will be as good as ever.
Join our commenting forum
Join thought-provoking conversations, follow other Independent readers and see their replies