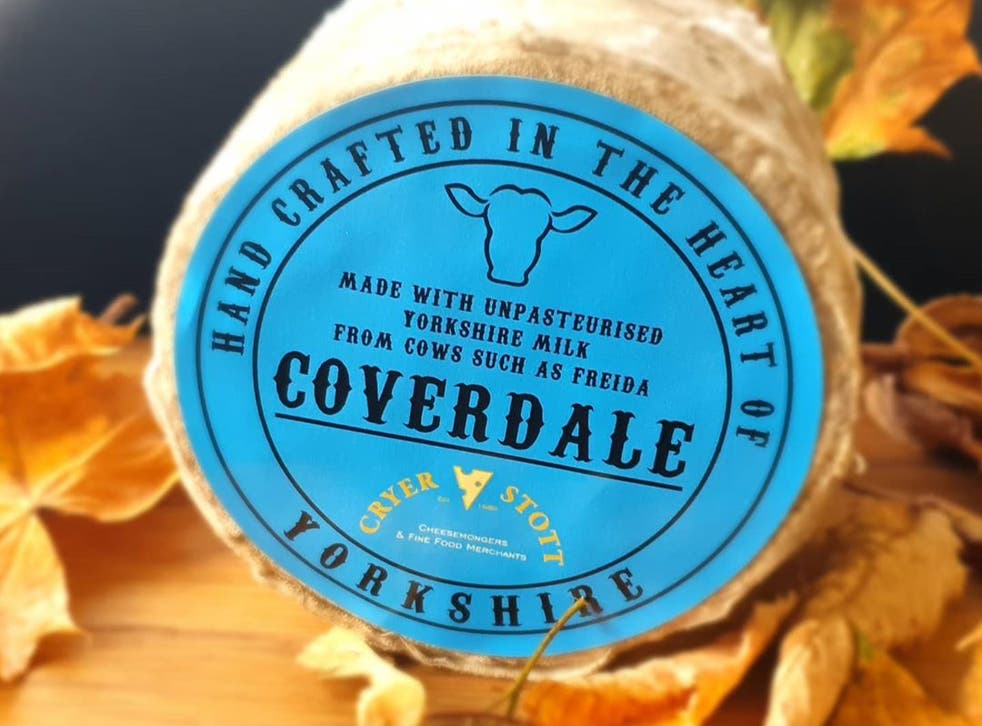 Coverdale: Cheese wholesaler saves rare English cheese from 'extinction'
'We could not let this amazing cheese steeping in over 100 years of history disappear,' says business development manager
Sabrina Barr
Monday 12 October 2020 11:15 Comments
A cheese wholesaler has brought a rare English cheese back into production, saving it from near "extinction".
Coverdale, an unpasteurised cheese, was first created in the early 20th century in the Yorkshire Dales.
Earlier this year, production of the cheese was put to an end by Wensleydale Creamery, which has manufactured the cheese for the past 20 years, the Yorkshire Evening Post reported.
Rather than let the cheese disappear forever, cheese wholesaler Cryer and Stott, based in Allerton Bywater, West Yorkshire, decided to resume production of the crumbly cheese.
Jemma Ladwitch, business development manager at the cheesemongers, explained that the firm felt a necessity to "do something" to save Coverdale.
"We could not let this amazing cheese steeping in over 100 years of history disappear, we had to do something about it," Ms Ladwitch said.
Cryer and Stott is working with Home Farmer, a small dairy situated in Yorkshire Dales, to produce the dairy product.
"They were the perfect choice to make the newly revived authentic Coverdale for us," Ms Ladwitch said.
Cryer and Stott said that customers have had to add their names to a waiting list for Coverdale due to there being such high demand for it.
Six days ago, the wholesaler shared a post on Instagram saying that there was a limited supply left of the cheese.
Register for free to continue reading
Registration is a free and easy way to support our truly independent journalism
By registering, you will also enjoy limited access to Premium articles, exclusive newsletters, commenting, and virtual events with our leading journalists
Already have an account? sign in
Join our new commenting forum
Join thought-provoking conversations, follow other Independent readers and see their replies