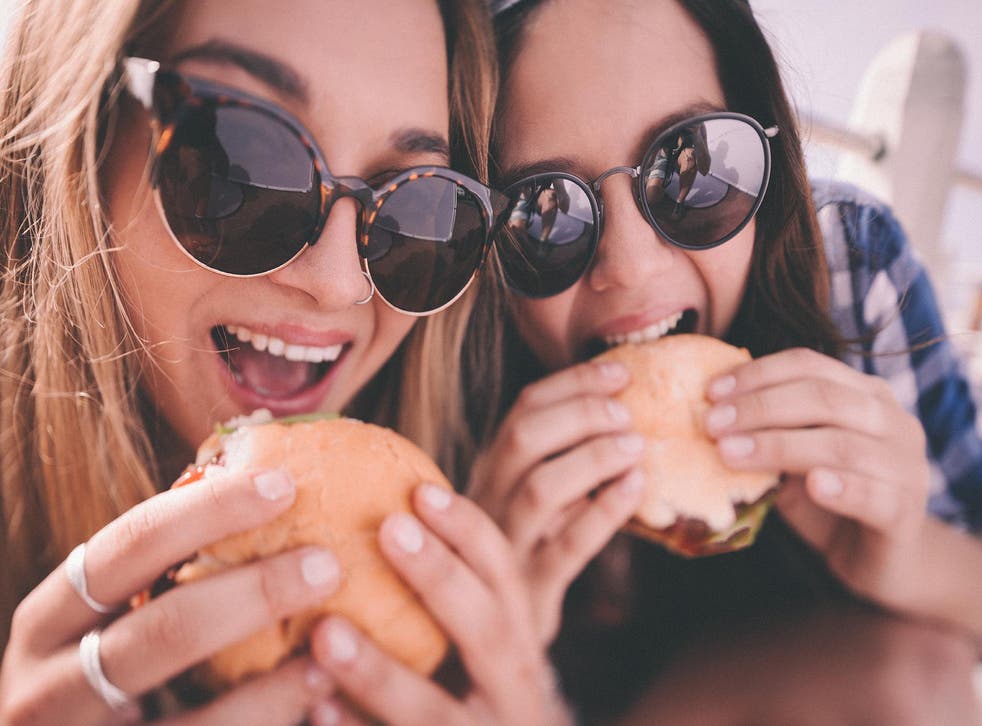 Is the clean eating revolution over?
There has been a steady slew of criticism directed at the movement over the past week and perhaps that is a good thing
There was a time when my Instagram feed was flooded with avocado on toast, green juices and celebrities, models, and even some friends working out – all accompanied with some kind of variant of the hashtag #cleaneating.
But, recently, that hashtag has been appearing a lot less. On the rare occasion I have seen it, it has captioned a friend tucking into a giant cheeseburger and milkshake in an attempt to ridicule and stick two fingers up to the pressures of eating well. Has the social media tide turned against clean eating?
This week, animosity towards clean eating was in full swing following the BBC documentary Clean Eating – The Dirty Truth. In the programme, scientist Dr Giles Yeo investigated the phenomenon. Viewers saw him meet alkaline diet pioneer Dr Robert Young, who has previously implied he could help cancer patients through his diet, and is now currently facing jail time for alleged fraud and practising medicine without a licence. Dr Young was previously endorsed and heralded an inspiration by the British authors of Honestly Healthy Natasha Corrett and Vicki Edgson, who have subsequently issued a statement in regards to their relationship with the Californian.
Corrett said on Instagram that Dr Young "was one of several practitioners that we looked at to draw inspiration from to create a balanced eating ethos" but said his plan is no basis for their brand, and that she has always disagreed with his "serious health claims of curing cancer through this approach".
The world's biggest food fights

Show all 11
Viewers also saw Dr Yeo query clean eating gurus Hemsley and Hemsley's sugar, gluten and "grain-free" ethos while Deliciously Ella, perhaps the poster girl of the trend, actually featured in the programme where she distanced herself from the term – saying while she has never regularly used the term it has "become a diet or a fad".
However, to me, that is what it has always been. What is a diet if it is not the complete exclusion of a large number of food groups, leaving you to pretty much only eat fruit, vegetables and superfoods? Additionally, most people I know who eat this type of food admittedly do it to lose weight or be healthier (with a side bonus of losing weight).
While most people could do with eating more fruit and vegetables and cutting down on sugar, and some people genuinely need to cut food groups out of their diet like people who have the autoimmune condition coeliac disease and have a severe allergy to gluten (or me, who avoids dairy after being found to have an intolerance after suffering with excruciating stomach problems for two years), for most people cutting out and vilifying certain food groups promotes more harm than good.
I have always found the promoting of "clean" food on social media incredibly patronising and harmful over its implication everyone else who does not eat that way is eating "dirty". This is something both leading chefs like Nigella Lawson and Heston Blumenthal have touched on, with the Fat Duck chef telling The Independent last year: "Isolating and excluding food groups I think often does more harm than good. I believe if people want to lose weight, exercise is far better for the body and soul."
While the rise of these mainly women, apart from a few select men, is surely good for female entrepreneurship and business, I cannot help but think it comes at the expense of putting other women down.
At a time where women have an immense amount of pressure placed on them and their bodies due to the bombardment of seemingly perfect, idealistic images they see on social media every day, does this really have to extend into what we are eating too – unfortunately it does, a quick search of #cleaneating on Instagram brings up more than 27.5 million results.
Additionally, eating organic free-of-everything products to make a "plant-based" meal from scratch is expensive and time-consuming. While those clean-eating gurus' daily routine might suit their recipes, the assumption it can be replicated by the everyday person is just insulting (as is the promise that a sweet potato brownie will taste as good as the real thing). Most people's day consists of finding time to eat cereal at their desk while catching up with the boss after a stressful and flustered commute, popping out at lunch to find something quick on the high street before getting back home at 8.30/9pm when all they want to do is go to bed – a living situation which does not really lend itself to making "bone broth" from scratch. Additionally, after rent, bills and general living costs, most people's pay packet doesn't allow for weekly shops at Whole Foods for only the most organic and nutritious ingredients.
There have also been concerns over clean eating's apparent links with eating disorders, most specifically 'orthorexia' – a term coined in 1997 which is a fixation with healthy eating to the point that it becomes a compulsion. While it does not yet have a clinical diagnosis, it has similarities to both obsessive compulsive disorder and anorexia nervosa.
The charity B-eat says about the condition: "There is anecdotally an increase in the instances of people having 'orthorexia' and this may be exacerbated by the emphasis on what is termed 'healthy eating', which may prompt people to go beyond taking care and moving into fixation or obsession. Additionally, the increasing emphasis on body muscle and tone over and above size and shape may well be affecting incidence of 'orthorexia', along with more imagery available on social media and the increase in marketed products for 'fit' bodies."
One woman who caught onto some of the absurdity of the ubiquitous clean eating trend long ago is Bella Younger, the brains behind Deliciously Stella – an Instagram account dedicated to parodying clean-eating bloggers.
When I asked her about this recent backlash, she told me (in character, of course): "As someone who follows a lot of clean eaters for 'inspiration', I have definitely noticed there being less posts. That might be just because it's fashion week and I all see is Hadids and Lily-Rose Depp but I think there could be a chance that people are finally becoming 'overcado'.
"I don't think people will be binning their spiralisers just yet but watch this space. I think it's great that people have started a conversation about the science (or lack thereof) behind the movement."
While eating healthily and normally is important, having a healthy and normal attitude to food is also important. And, I for one, am relieved to see some rationale injected into this trend.
Join our new commenting forum
Join thought-provoking conversations, follow other Independent readers and see their replies