Bill Granger recipes: Our chef recreates the exoticism of the Indonesian stir-fry
Bill Granger was inspired by the south-east Asian cuisine he encountered as a teenager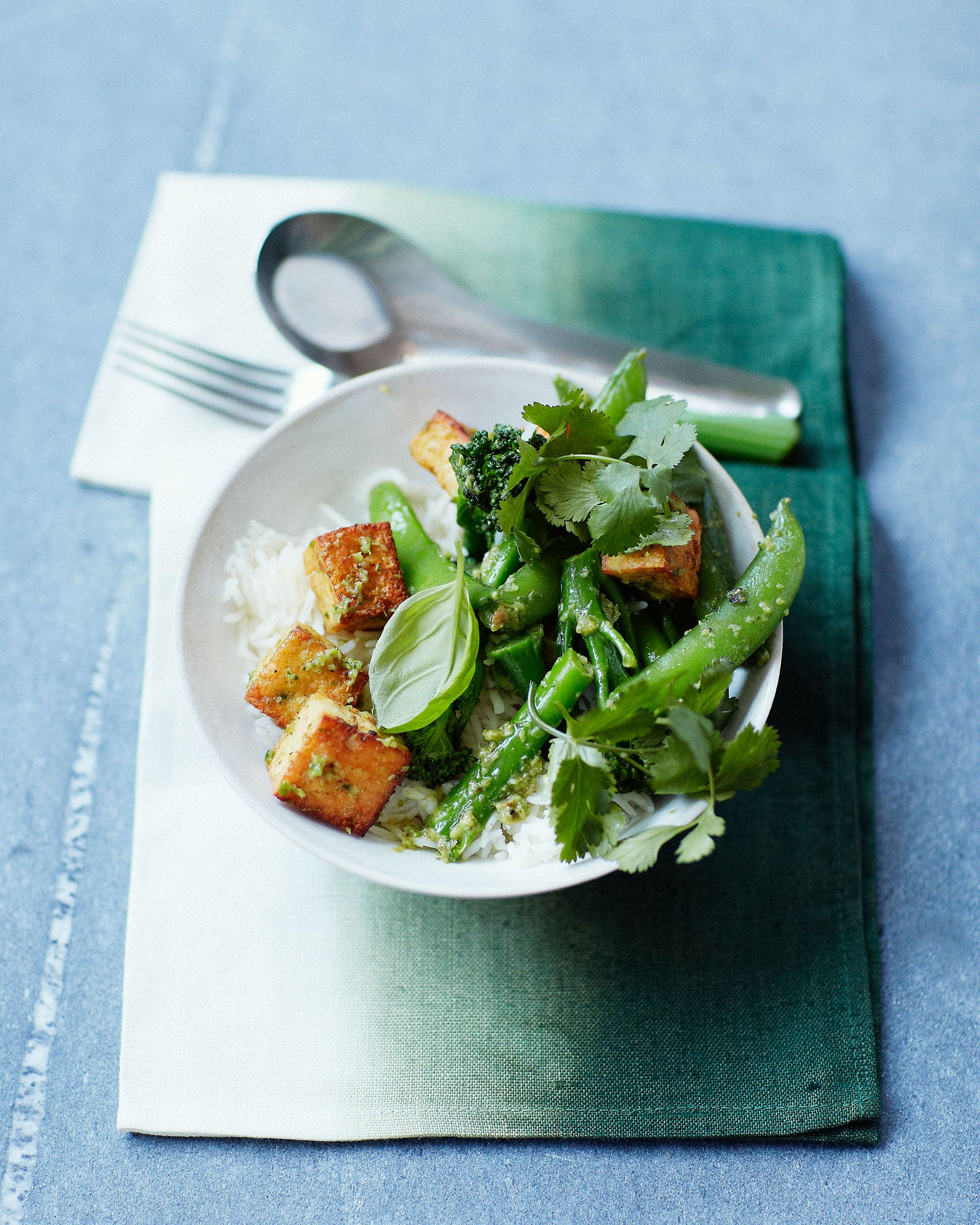 After travelling around Indonesia in my late teens, I returned home determined to recreate the exotic scents and flavours that I'd encountered in the food markets.
So I fashioned myself after the street vendors who had so gripped me and invested in a gigantic wok from Chinatown, starting a love affair with Asian cooking that continues to this day.
Most people I meet who cook Asian food at home remember their first wok. Maybe it's a boy thing, but, like a heavy, cast-iron griddle pan, a wok is one of those kitchen tools that came into the domestic kitchen at a particular time in our lives. It announced to the world that we were serious about our cooking. Or possibly even that we were taking ourselves a little too seriously…
These days I favour a smaller wok – the kind that doesn't need an industrial-sized hob to heat properly. Even a non-stick one is more than good enough for a quick stir-fry. The only thing to remember is to let it get smoking-hot before you start.
And unless you want the whole house to smell like a food market, get the extractor going full tilt before you begin…
Bill's restaurant, Granger & Co, is at 175 Westbourne Grove, London W11, tel: 020 7229 9111, and 50 Sekforde Street, London EC1, tel: 020 7251 9032, grangerandco.com. Follow Bill on Instagram at bill.granger
Fried tofu green curry
This is different to a classic Thai green curry in that it's quite dry. I add just enough coconut milk for flavour, without making it saucy.
Serves 4
200g tenderstem broccoli
100g sugar snap peas
2 tbsp light-flavoured oil
350g firm silken tofu, cut into 2½cm cubes
2 tbsp Thai green curry paste
3 tbsp coconut milk
1 tbsp fish sauce
1 tsp caster sugar
Juice 1 lime
Handful basil leaves
Handful coriander leaves
Steamed jasmine rice, to serve Cook the broccoli in a large pan of boiling, salted water for 2 minutes, add the sugar snap peas and continue to cook for 30 seconds. Drain and plunge into ice-cold water. Drain again and set aside.
Heat the oil in a large saucepan over a high heat. Fry the tofu on all sides, remove it from the pan with a slotted spoon and set aside. Add the broccoli and sugar snaps and cook, stirring, for 2 minutes. Add the curry paste and fry for a further minute.
Add the fried tofu, coconut milk, fish sauce, sugar and lime juice and gently toss until the tofu is heated through. Add the basil and coriander to the wok and toss to combine. Serve immediately with steamed jasmine rice.
Spicy beef with green beans
I love how the fresh bite of the beans and spring onions contrasts with the salty, sticky beef here.
Serves 4
200g green beans
2 tbsp light-flavoured oil
¼ tsp Sichuan peppercorns, crushed
400g sirloin steak, trimmed and thinly sliced
3 garlic cloves, thinly sliced
5cm piece ginger, peeled and shredded
3 dried chillies, snipped into 1cm lengths
1 tbsp Sichuan chilli bean paste
4 spring onions, each cut into three
Egg noodles, to serve
Cook the green beans in a pan of boiling, salted water for 3 minutes, or until just tender. Drain and plunge into ice-cold water. Drain and set aside.
Heat half the oil in a wok over a high heat; when the oil is smoking, add the Sichuan peppercorns and sliced beef, stir-fry for 2 minutes, or until the beef is brown all over. Push the beef to one side of the wok.
Add the remaining oil, followed by the garlic, ginger and chillies, and stir-fry for a minute or until fragrant. Tip in the chilli paste and fry for a further minute then stir everything together.
Cut the green beans in half and add to the wok with the spring onions, fry for 2 minutes to heat through. Serve with egg noodles.
Pork mince and tomato
If you haven't already, get yourself a tub of gochujang. This Korean fermented chilli paste is deliciously addictive.
Serves 4
1 tbsp light-flavoured oil
3 garlic cloves, thinly sliced
5 cm piece ginger, peeled and shredded
500g pork mince
2 tbsp gochujang paste
300g cherry tomatoes, halved
1 tbsp light soy sauce
Handful beansprouts
Handful coriander, roughly chopped
1 tsp sesame oil
Steamed rice, to serve
Heat the oil in a wok over a high heat. Add the garlic and ginger and fry until fragrant. Remove from the wok and set aside. Add the pork to the wok and stir-fry for 5 minutes, breaking up the mince with a spoon, until golden and crisp. Drain off any excess fat from the wok.
Reduce the heat slightly and add the gochujang paste, three-quarters of the tomatoes, the soy sauce and the fried garlic and ginger. Stir-fry for a further 3 minutes, until the tomatoes start to break down a little and release some of their juice into the sauce.
Stir in the beansprouts, coriander and remaining tomatoes. Add the sesame oil and toss well before serving with plain steamed rice.
Food preparation: Marina Filippelli; Props merchandising: Rachel Jukes
Join our commenting forum
Join thought-provoking conversations, follow other Independent readers and see their replies