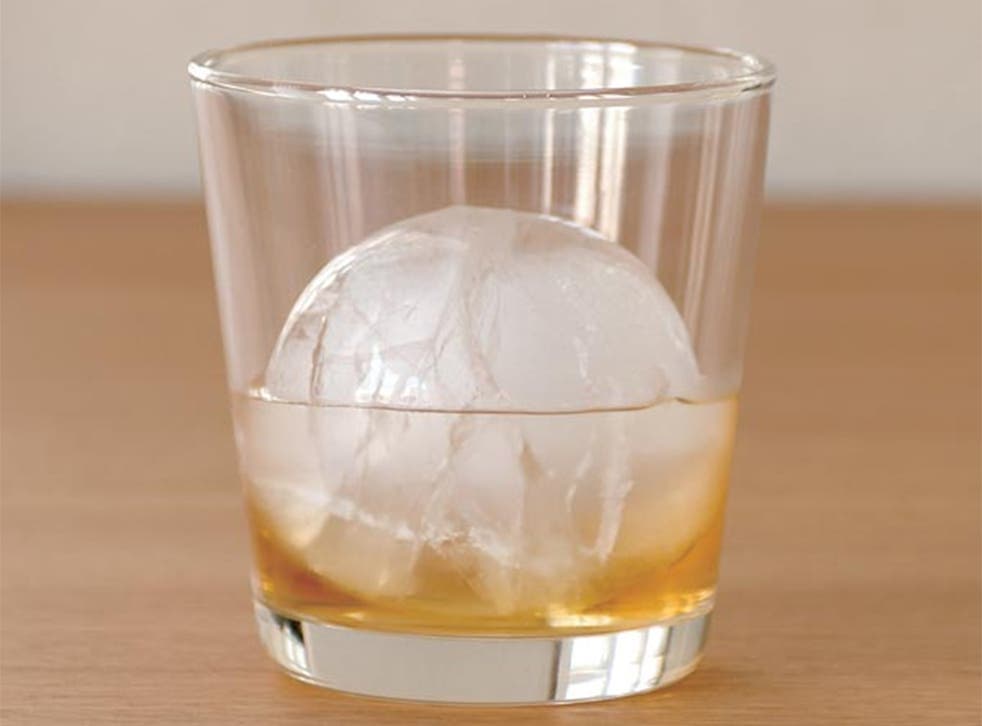 Everything you need to know about alcohol in 2015
Neil Ridley looks into his bottle-shaped crystal ball to uncover this year's hottest trends in the drinks world
Neil Ridley
Friday 09 January 2015 13:48 Comments
After the excesses of the festive season, it seems that the drinks world is in fighting form and fully refreshed to hit the ground running in 2015.
2014 saw some highly innovative concepts appearing in bars and retail outlets around the globe and it looks like this year will also be awash with some equally refreshing ideas, tasty products and must-have gadgets to make your drinking experience more exciting.
The next flavour trends
At a recent meeting with several influential bartenders in London, I posed a question about where these seasoned experts felt the next cocktail flavours and trends would come from - which stimulated some very interesting responses.
With the popularity of Asian food at the moment, especially all things Korean, expect there to be a few unusually savoury or highly spiced cocktails and ingredients hitting the menus of some of the UK's most progressive bars. Speciality teas, Yuzu (a citrus fruit, the juice of which, can be infused with honey) and all manner of imported herbs and spices will give a few tried-and-tested classics a newly discovered Asian twist. Similarly, keep an eye out for the all-conquering Korean spirit, Soju. This low abv tipple is similar in flavour to vodka (i.e. it has none at all) but the flagship brand, Jinro, is the world's biggest selling spirit, with around a staggering 61 million cases sold last year.
Some companies are capitalising on the shift to far eastern flavours, creating innovative hybrids of spirits. One of the most likely to cause a stir in the cocktail community is Jinzu- a gin created in partnership by Bristol bartender Dee Davies and drinks giant Diageo - which lists cherry blossom and distilled saki as two of its botanical ingredients. Jinzu gives a really unusual, dry-yet-floral twist to a classic Martini.
Bottled cocktails
In his marvellous book Everyday Drinking, Kingsley Amis surmised that the death of the Jazz Age cocktail movement back in the 1930's was in part down to the fact that wealthy party hosts no longer kept servants and that to produce a round of fresh cocktails meant that the host was essentially missing out on the party, spending more time behind the bar than socialising.
One could argue that the same applies to today's home cocktail experience, but fortunately, help is at hand from some of the most pioneering bartenders and retailers. Bottled, or pre-made cocktails (the overly syrupy kind you find on some supermarket shelves) have always been viewed with caution by true drinks connoisseurs.
However expect to see a wholly different type of bottled cocktail hitting the shelves this year, with bartenders like White Lyan's Ryan Chetiyawardana and spirits retailer Master Of Malt bucking the trend towards high-end, thoughtfully crafted classics and bespoke offerings. The best bit is that all one needs to do is simply chill down the contents, or stir over ice and add a garnish: All the hard work of sourcing premium ingredients in the right quantities is done for you, so all you have to worry about is the standard of conversation, as your party guests get merrier by the glass.
The rise of truly underrated spirits
As we see the current crop of darling/uber cool spirits (particularly Scotch whisky, small batch bourbon and premium gin) become increasingly more expensive and therefore, more unobtainable to some drinkers, we're likely to see an emergence of spirits you thought you should know more about, but never had the time to ask about.
Armagnac, the brandy produced in the Gers region of rural South West France is without doubt as equally complex as some of the most premium Cognacs and single malt whiskies, but commands a fraction of the price. In fact, you can pick up some incredible bargains, with even the smallest Armagnac houses bottling vintages sometimes dating back to the early 1900s. This won't last long, however. More and more drinkers who are looking for alternative, highly flavoursome dark spirits are beginning to discover just how accessible Armagnac can be. Travel to the Gers in November and you'll actually get to see the distillers in action: the true definition of craft, if ever there was one.
Mezcal, the more rustic brother of Tequila, is another spirit on the rise and 2015 will be yet another bumper year for this delicately smoky agave-based Mexican tipple. Fortunately, some real gems from the Oaxaca region of the country are now being imported into the UK in very small batches and fans of smoky whisky in particular will be in for a real treat.
Celebrity endorsements
Speak to any drinks retailer and they'll tell you that when it comes to sales of whisky over the festive period, the 'Beckham Effect' has worked wonders. In case you're not familiar with this particular celebrity tie-in, (where have you been?!) David Beckham and his manager Simon Fuller have partnered up with Diageo to create Haig Club single grain whisky (a much lighter, refreshing style of whisky) and it seems to be a hit with those who are new to the category.
It remains to be seem whether dyed-in-the-wool whisky connoisseurs will take to it with the same ferocity, but it has sent a clear message to other drinks companies for 2015 and beyond: get the partnership right and the sound of cash registers will be ringing loudly.
Other less high-profile partnerships, such as an ill-timed Michael Owen-endorsed whisky (which was released directly after Haig Club) haven't faired quite as well given the truly global profile of Beckham, but expect there to be a few other major endorsements in the pipeline. One wonders if there will be a Nigel Farage-backed real ale in time for the General Election in May…
Craft is a very passé word
In 2014, you couldn't move for craft distillers, brewers and other drinks producers. In fact, the craft prefix became so popular that larger corporations began to use it in relation to drinks that were anything but the embodiment of 'craft'. As a result, this is now leading to a wariness from consumers when they see the word 'Craft' - or similarly ambiguous descriptors such as 'Small Batch' and 'Artisanal'.
What remains constant though is that provenance is paramount and genuinely well-crafted drinks, which provide transparency and a credible story, as opposed to craftily constructed marketing ploys, will remain successful. Buyers definitely beware - all may not be what it seems.
The 'Must Have' gadgets
Like the moment when you suddenly just HAD to have a chef's blowtorch to caramelise your shallots, the gadgetry surrounding drinks has jumped up a notch for 2015. Whether you can actually live without these is debatable, but my 2015 shopping list is topped by the wonderfully designed citrus zester, (Mista Citrus - £6.99) perfect for adding an extra fresh zing to Martinis and Manhattans.
Similarly if you fancy some serious cocktail experimentation, grab a Smoking Gun and try permeating your favourite drink with some additional wafts of weirdness.
Lastly, most bartenders will tell you that the key to a great cocktail is not just in the quality of the ingredients or technique, but also the ice that you use. Bad ice can totally kill the enjoyment of a great drink, so why not try making your own Japanese style ice balls. Muji sell a simple silicone mold, but for those wanting a crystal clear sphere of perfect ice, the Wintersmith's Ice Baller is a marvel of science.
Neil Ridley is the co-author of Distilled, celebrating the finest spirits from around the world
Register for free to continue reading
Registration is a free and easy way to support our truly independent journalism
By registering, you will also enjoy limited access to Premium articles, exclusive newsletters, commenting, and virtual events with our leading journalists
Already have an account? sign in
Join our new commenting forum
Join thought-provoking conversations, follow other Independent readers and see their replies