Food trends in 2016: Pig's head kebab, anyone? Bog gin? 18-day-old chicken?
From South American goldenberries to bog-myrtle gin, deer kebabs to 18-day-old chicken, these are the delicacies that those in the know will be tucking into this year. We'll have what they're having...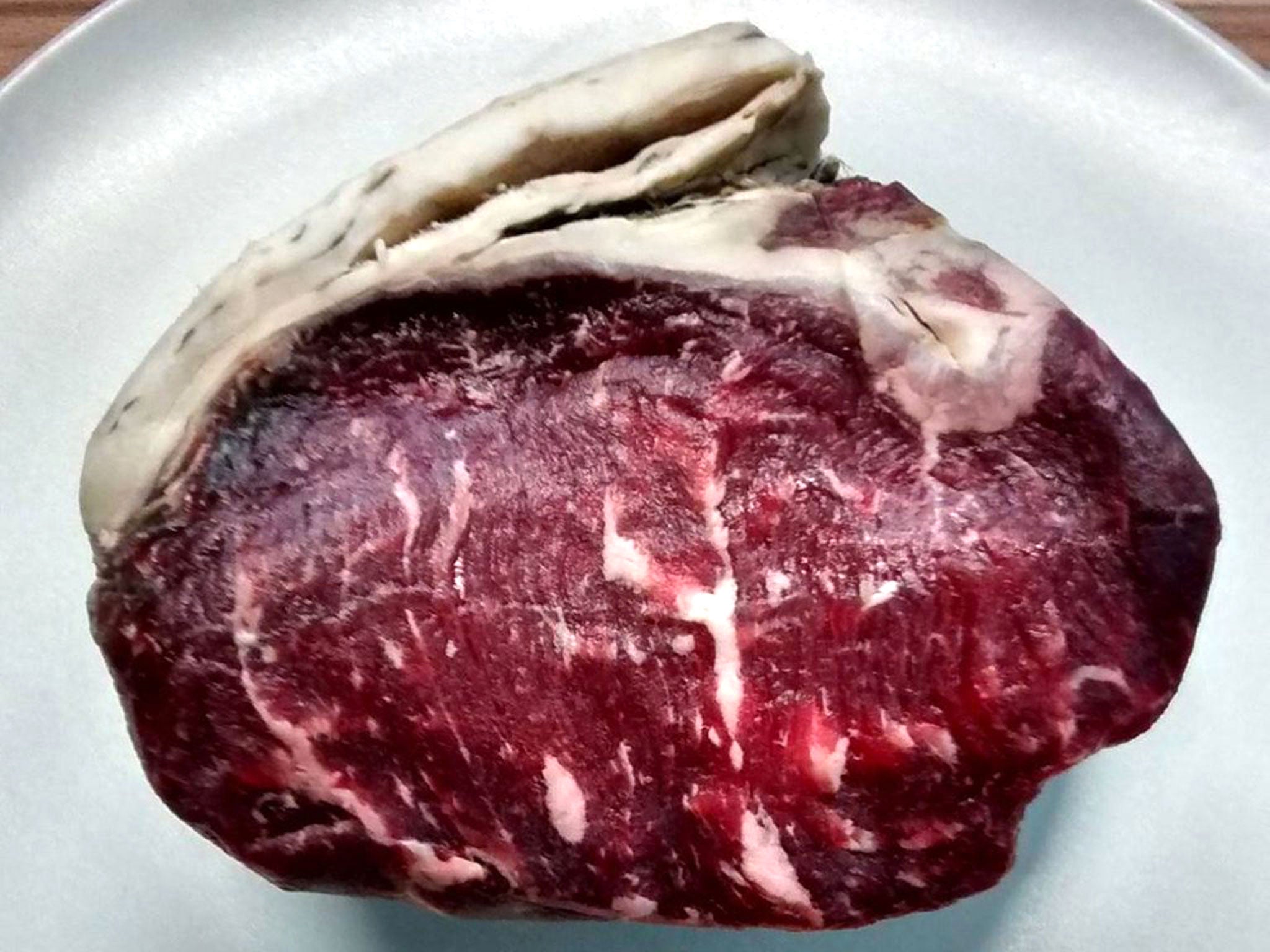 The ingredients
We had a kale obsession in 2015, but 2016's vegetable sine qua non is predicted to be the knobbly celeriac root. Celeriac milk (Tom Hunt at Poco in Bristol serves it with winter mussels and wild water celery), celeriac cooked in Galician beef fat (from Adam Rawson of Pachamama, hot new chef in the capital) and salt-baked celeriac (to be found in Matthew and Iain Pennington's kitchens at The Ethicurean in the West Country) are just a few examples.
Natural fat is also in. Celebrated Turkish-Cypriot chef Selin Kiazim has already unveiled her medjool-date butter at Selfridges, while nut butters will be big, too: Pip Murray of Pip & Nut is taking cinnamon, honey cashew and a coconut-and-almond butter into Sainsbury's. (Annual turnover at the supermarket for nut butter is forecast to be up from £700,000 in 2015 to £2.5m this year.)
South American goldenberries are fast gathering a following, too, according to Waitrose's 2016 report. Their arrival comes alongside the obscure purple-hued European jostaberry, a tart blackcurrant and gooseberry hybrid, on the up in fine-dining establishments.
Middle Eastern food will remain an influence. The Middle Eastern Vegetarian Cookbook (£24.95, Phaidon) by grand-dame Salma Hage, author of the bestseller The Lebanese Kitchen is out in April.
Food trends in 2016
Show all 11
The cocktails and spirits
Pollen, home-made vinegars and shrubs will all be found in your glass this year, according to Alice Lascelles, drinks expert and author of last year's acclaimed Ten Cocktails (£16.99, Saltyard Books). Although, she adds, "This year will see fewer Willy Wonka-style cocktails. Drinks don't have to be served with a whiz and a bang."
Ex-Dandelyan bar manager Marcis Dzelzainis, now at Sager + Wilde in east London, is making his own shrubs and vinegars, using ancient techniques, according to Lascelles. One of his signatures: a wild strawberry and Aperol highball.
Lascelles adds that non-alcoholic cocktails will come centre stage after years of being overlooked by bar folk. Grain Store mixologist Tony Conigliaro has created Roman Redhead, a riot of red grape juice, beetroot, pale ale and verjus, and Rose Iced Tea (black tea, rose petals, anise essence, pictured above).
Then there's mead mania. Tom Gosnell, of Gosnells mead brewery, has secured a contract for 300 stores in Norway as of March. "The mead revolution continues to grow," he believes. He's also just started selling online at gosnells.co.uk. Could it replace gin as our most popular potation? Not likely. Gin sales are up by 300 per cent on waitrosecellar. com and gin courses at Waitrose Cookery School for 2016 are fast selling out. The discerning will be slurping Hepple gin – from chef Valentine Warner and cocktail guru Nick Strangeway – which is punctuated with bog-myrtle nuances.
The meat
In 2015 we had Galician beef infatuation and kebab lust. Now welcome the meatlafel, along with other rehashed kebabs, thanks to Le Bab, set up by Stephen Tozer and Ed Brunet, which opens in London's Soho this month. The chaps – formerly of Le Gavroche – will rustle up creations such as roe-deer shish, pig's head bab and even a vegan option, with dill baba ganoush.
Goat is also on trend. From Brett Graham's The Ledbury to Angela Hartnett's kitchens at Lime Wood Hotel in the New Forest, Cabrito is the go-to goat supplier among the chef cognoscenti (roasted loin of kid pictured below) – but this year, domestic cooks can get in on the action, as Sushila Moles and James Whetlor of Cabrito offer their meat through Ocado.
Another ruminant in vogue is venison, with Sainsbury's doubling its line for 2016. It provides a protein-packed punch, with B vitamins and iron, and it's low in fat. Its entry into the mainstream is in part thanks to the Scottish restaurant Mac and Wild, just opened in London, whose Celtic head chef Andy Waugh (who also runs the Wild Game Co) has been touting it as street food for years.
The coffee
"We can see what Union has done to make speciality coffee accessible. It's now in the supermarkets," reflects coffee sage George Crawford, who is launching the much-anticipated Cupsmith with his partner, Emma. Crawford believes that 2016 is the year purist coffee will finally meet the masses; Cupsmith's mission will be to make craft coffee as popular as craft beer on the high street. The company roasts Arabica beans in small batches, improving its quality – but sells it online, at cupsmith.com, in an approachable way: expect cheerful packaging and names such as Afternoon Reviver Coffee (designed for drinking with milk – no matter how uncouth, most of us want milk) and Glorious Espresso.
The hot spots
One of the most eagerly awaited restaurants of 2016 will be the permanent incarnation of Andy Oliver's remarkable pop-up Som Saa (dishes pictured below), opening very soon in east London. Oliver, who worked at Thai god David Thompson's Nahm in Bangkok, raised a whopping £700,000 through crowdfunding, and is renowned for his piquant Thai flavours and obsessive attention to detail, including in his home ferments and DIY coconut cream.
Look out, also, for the three-Michelin-starred chef Clare Smyth, who is leaving the Gordon Ramsay empire to open her own place in London this autumn. Restaurant followers are also getting in a froth about Pam Brunton in Scotland, who opened the Inver restaurant in Argyll and Bute to acclaim last year.
The cheffy techniques
Charring will be big this year, with burnt cucumber being a favourite, as per Tomos Parry of Kitty Fisher's. Diners can expect root-to-stem dining, too – cue the full lotus deployed by the Michelin-starred Indian Benares in its kamal kakdi aur paneer korma (lotus root pictured below).
Hanging meat for extremely long lengths of time, meanwhile, has become an art. In Cumbria, Lake Road Kitchen's James Cross is plating up 120-day-old steak (pictured top). The beef is from influential "ager" Dan Austin of Lake District Farmers, who is currently investigating the individual bacterial cultures that go into this maturing process.
Even chickens are being left to gently putrefy for a more intense flavour. Pioneering Paul Ainsworth at Number 6 in Padstow, Cornwall, has 18-day dry-aged chicken on his menu, the meat boasting swirls of golden fat.
For pudding, doughnuts will ooze sophisticated flavours. Liquorice chocolate custard and urfa-pepper sugar, pandan custard and pistachio, and lemon-and-turmeric marmalade are just three at Anna Hansen's new The Modern Pantry in London's Finsbury Square.
Join our commenting forum
Join thought-provoking conversations, follow other Independent readers and see their replies