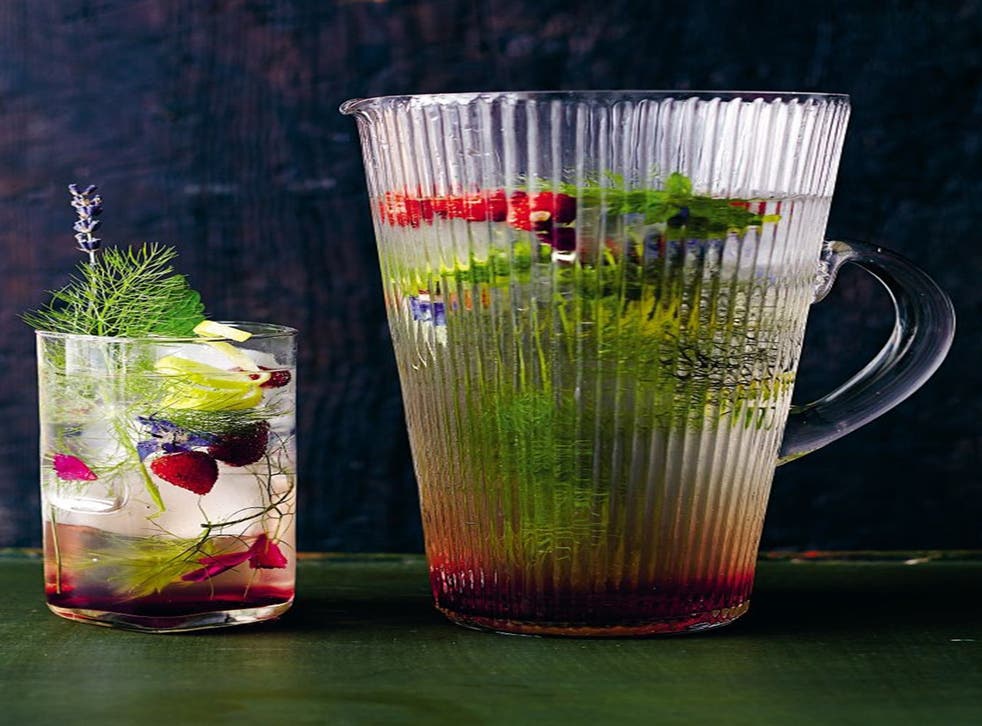 How to make cocktails with blossoming flowers
The Chelsea Fringe Collins was designed as an alternative to that the more famous spectacle of English eccentricity, passion and plants, the Chelsea Flower Show
With the Chelsea Flower Show ongoing this weekend, anything floral is the order-of-the-day - so if under the sun why not prepare a refreshing cocktail - with real flowers?
My Chelsea Fringe Collins was designed to look, taste and smell like "summer in a glass".
I wanted to capture the very intense aroma of summer evenings —and that meant jasmine, which had to permeate the gin. Essence of jasmine does the job better than I could with the amount of blossoms I would realistically have to infuse in the gin. The rose petal syrup adds to the summer scent, and no English summer is complete without elderflower. The lemon juice cuts through their sweetness, while the orange bitters provides the final seasoning.
Chelsea Fringe Collins
Ingredients
serves 1
2oz (60ml) jasmine-infused Jensen's
Old Tom Gin
½ oz (15ml) elderflower liqueur
½ oz (15ml) rose petal syrup
Dash of orange bitters
¾ oz (22ml) freshly squeezed lemon juice
Soda water
Dash of cassis (optional)
What to use
Tools: cocktail shaker with strainer, tweezers/small tongs, pipette/barspoon
Glass: Collins
Ice: cubes
Garnish: borage flowers, wild strawberries, wild fennel fronds, lavender sprig, dianthus petals, lemon twist
Preparation
Fill the glass with ice. Tuck some wild strawberries, fennel fronds, the lavender sprig, borage flowers, and a few dianthus petals in among the ice cubes, sandwiched against the glass for maximum visual impact. Save a few borage flowers for the final garnish.
Add the gin,elderflower liqueur, rose petal syrup, orange bitters, and lemon juice to the cocktail shaker. Fill it two-thirds full with ice, cover and shake hard for 20 seconds. Strain the mixture into the chilled glass over the ice.
Garnish with the lemon twist and remaining flowers, using the tweezers or small tongs, then top with the soda water (it is important to add the garnish before the soda water, otherwise you will push the soda water out of the glass.)
Use a pipette or the top of a barspoon to drop the cassis to the bottom of the glass to create a colour contrast (optional).
Join our new commenting forum
Join thought-provoking conversations, follow other Independent readers and see their replies