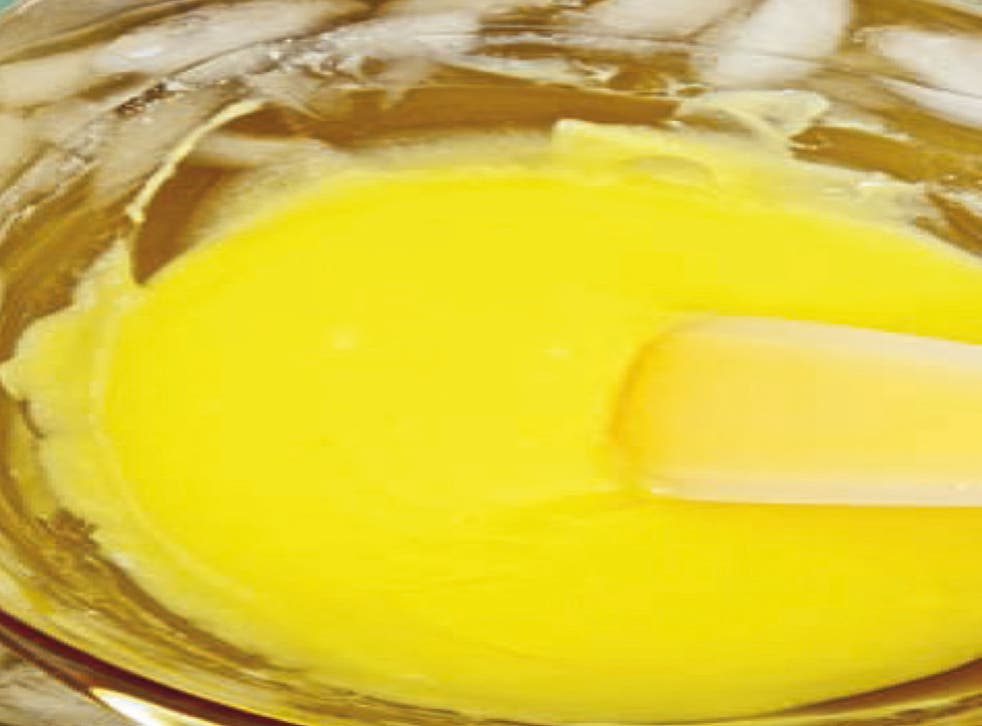 Max power: Nine ways to make your everyday meals more flavourful
Food consultants Aki Kamozawa and H Alexander Talbot know how to make everyday meals taste as good as possible. Here, they share some of their most helpful tips
Aki Kamozawa
,
H. Alexander Talbot
Saturday 08 March 2014 01:00 Comments
1. "We love no-knead Danish dough because it can be made the day before and proofed overnight, allowing you to slide them in the oven first thing in the morning and have freshly-baked pastries at the ready by the time everyone else finds their way into the kitchen for coffee."
2. Here's a very simple egg tip. When you eat fried eggs, the bottom part is usually the first part to hit your tongue; when we cook the eggs, we season them on the top. A little sprinkle of salt on the bottom of your pan before you crack your eggs into it ensures that they are perfectly seasoned on both sides, so every bite is delicious.
3. In our Korean Chicken Wings, we use a mixture of baking soda, egg whites and salt to coat the wings before drying them out overnight. The mixture adds seasoning and denatures the proteins on the surface of the skin, to help accelerate browning and ensure perfectly crispy roasted chicken wings.
4. Now that the price of sous vide equipment for home cooks is coming down, it's a great option for those who like to entertain. You can use the controlled temperature of a water bath to ensure perfect results and to keep food warm when guests are late or the cocktail hour runs longer than expected.
5. Marinating your vegetables in a vinaigrette before and after cooking them, as we do for our Leeks Vinaigrette, will help them absorb the flavours and highlight the vegetables' natural sweetness when they are ready to serve.
Top tips to give your food max flavour

Show all 5
6. A little bit of salt will make all the difference in your desserts. Salted caramels may be all the rage, but adding 0.3% salt to any dessert recipe will enhance the flavours and make them even better than the original.
7. Pre-cooking nuts in a light sugar syrup, and then roasting them, removes bitter tannins and brings out their sweet, nutty flavours.
8. In our microwave cakes, we add powdered egg whites to the batter. They help add to the overall structure of the cake, and absorb flavour from the other liquids in the batter, for delicate yet full-flavoured results.
9. Meat and fish both require a resting period in order to be served at their peak. Once removed from the oven, the cooking continues, the muscles relax and the flesh has a chance to become soft and juicy. This resting period is also a good time to get everything else ready for dinner so that when your guests are being seated you can finish slicing, if need be, or simply slide portions of proteins on to serving platters or plates and bring them to the table.
'Maximum Flavour: Recipes That Will Change The Way You Cook', by Aki Kamozawa and H Alexander Talbot, is published on Monday (Hardie Grant, £20)
Register for free to continue reading
Registration is a free and easy way to support our truly independent journalism
By registering, you will also enjoy limited access to Premium articles, exclusive newsletters, commenting, and virtual events with our leading journalists
Already have an account? sign in
Join our new commenting forum
Join thought-provoking conversations, follow other Independent readers and see their replies