My life in food: John Williams, executive chef, The Ritz
'Creamed potatoes with a stew – that, to me, is comfort. It's a luxury dish'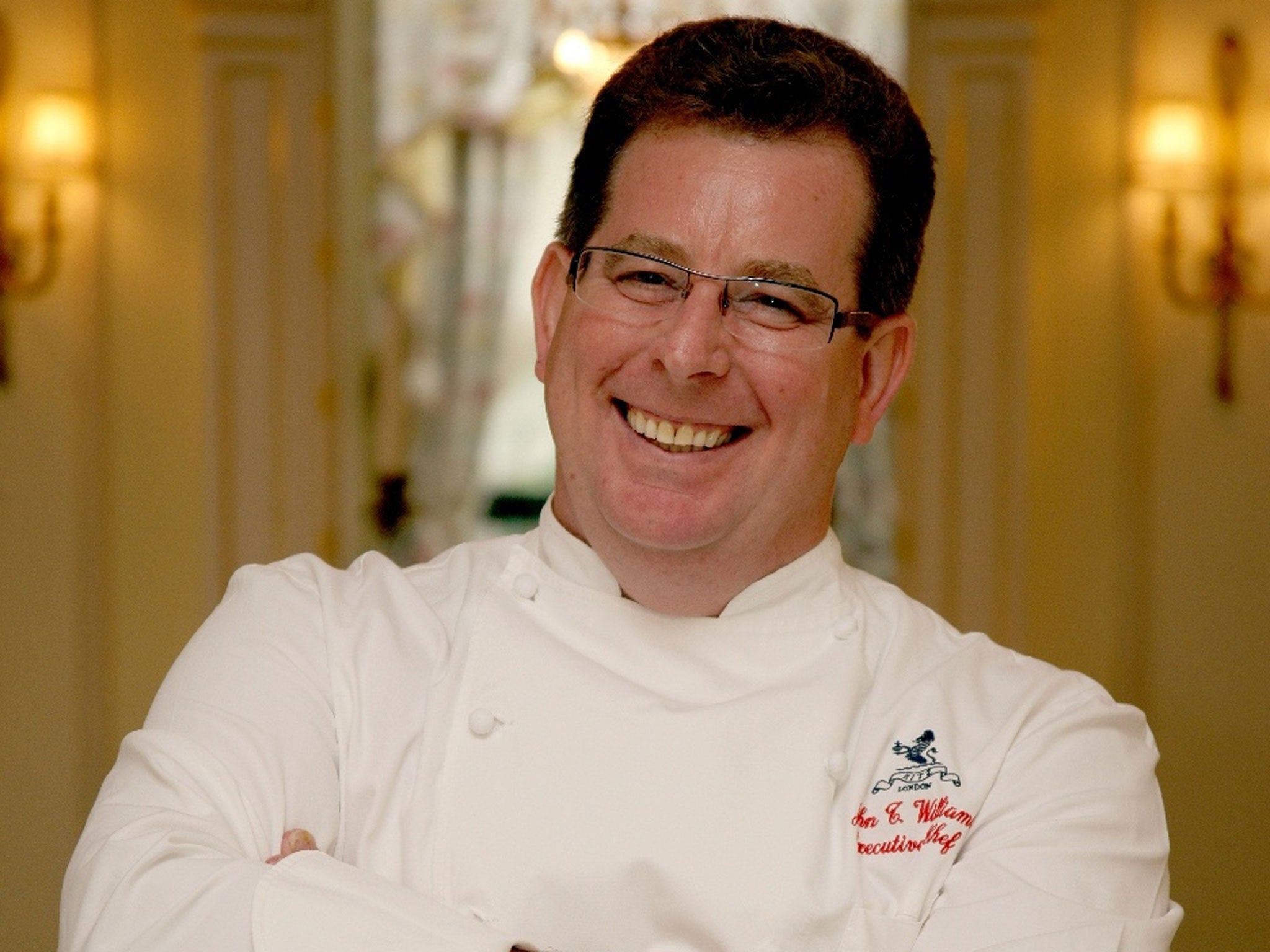 Born in Tyneside, the son of a fisherman, Williams was passionate about food early on in life. He studied at South Shields College and Westminster College and then began a career that has taken him from Percy Arms Hotel, Otterburn, in 1974 to the Ritz today, where he heads a team of 64 chefs cooking in the grand French style. He has an MBE and a CMA from the French Government for services to French cuisine, the first British chef to receive such an honour. This week, he was awarded Tatler's Lifetime Achievement Award.
What are your most and least used pieces of kitchen kit?
Apart from my knives, I use a Bamix mixer a lot. It blends, it whisks and it beats. It is a very good piece of machinery – it is important for my style of cooking. Least used would be a water bath. I am specific about what one should use a water bath for. For me, it is about slow cooking – it transforms braising pork. I don't think, however, that prime cuts should go anywhere near a water bath – it dehydrates them, you see.
If you only had £10 to spend on food, where would you spend it and on what?
In the Ritz – on a cup of tea! Being serious, though, I would probably go and get fish and chips. I come from South Shields, and last year one of the fish and chip shops there was voted the best in the country. A good cod and chips is wonderful.
What do you eat for comfort?
Creamed potatoes with a stew, that, to me, is comfort. The important thing is that you use the same amount of cream and butter as potatoes. It's a luxury dish.
If you could only eat bread or potatoes for the rest of your life, which would you choose?
I would probably choose potatoes – Jersey potatoes in particular. They always remind me of making a Sunday roast with my mum when I was a kid. She used to shout me in over the fence and I used to have to scrape the jerseys and cook them with a bit of mint – my reward was three extra jerseys. These days, I make sure I'm the first in London to get them.
What's your desert island recipe?
I couldn't live without truffles. I'm probably one of the biggest users of them in the UK. The best to cook with is the French black truffle. I'd peel it, coat it in foie gras, wrap it in a little lardo, then wrap it in brioche and bake for 45 minutes.
What's your favourite restaurant?
The last meal I had that was seriously outstanding was at Gordon Ramsay in Royal Hospital Road. I'm not saying it is the best restaurant around but it was a brilliant meal. My favourite restaurant is Michel Bras in Laguiole south-west France.
What's your favourite cookbook?
Alain Ducasse's books are wonderful. Why? Because he has taken the classics and updated them sympathetically.
Who taught you to cook?
My mother influenced me. She would cook fresh fish and do roasts and make plate pies, where you line a plate with pastry, add on fruit or meat and then top it. She didn't really teach me, though. I had some brilliant mentors who gu
Join our commenting forum
Join thought-provoking conversations, follow other Independent readers and see their replies