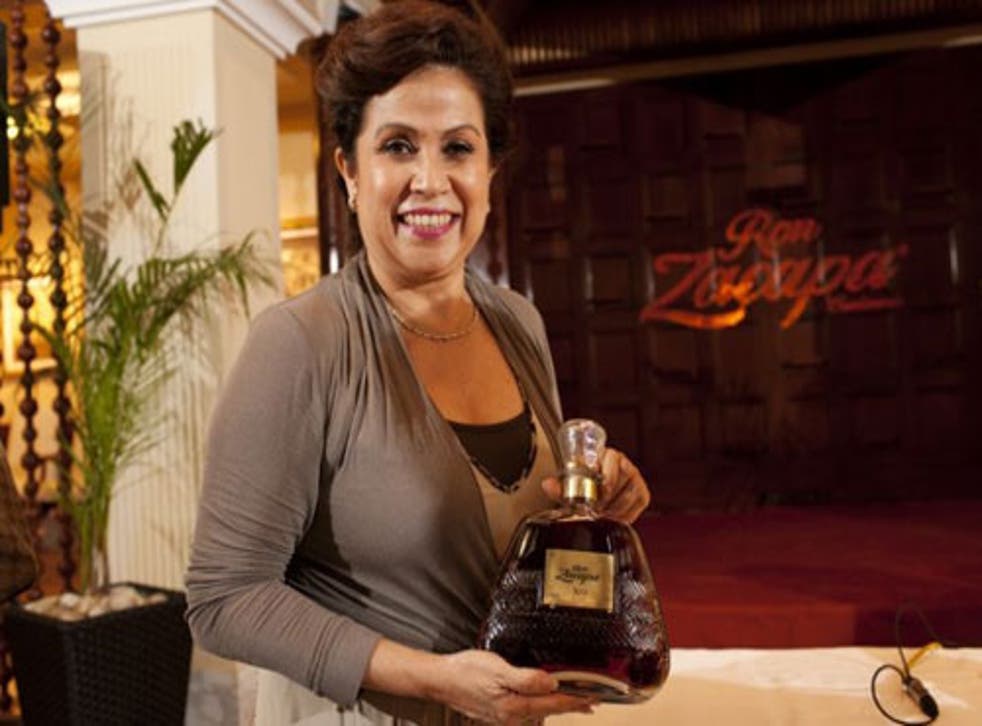 My life in food: Lorena Vasquez, master rum blender
'I drink green tea to relax. It's also a great palate cleanser'
Born in Nicaragua, Vasquez is a chemist and food technologist by training. She joined the Guatemala-based rum company Zacapa 22 years ago, where she employed her keen nose for different aromas to great effect, rising quickly through the ranks. She is one of only a handful of female master blenders in the world and is known for her exacting standards. So much so that Vasquez insisted the Zacapa distillery be built on a site 2,300 metres above sea level, which she believes helps the rum age gracefully.
What are your most and least used pieces of distilling kit?
My nose – it may be small but it's powerful. When I'm putting together the different aged blends I don't use chemistry or do it in a lab with computers – I make my judgements by smell. It's ­important, because two rums could be close in chemical makeup and yet have very different aromas. The thing I use least when I am distilling? Easy: my physical strength. It's all about my senses.
If you only had £10 to spend on food, where would you spend it and on what?
Well, as I have much rum, I would go to the market near to where I live. It is called Villa Guadalupe and sells lots of fresh fruit, so I would get some mango and I would buy some water.
What do you eat for comfort?
What I drink for comfort is green tea. When I'm stressed and have to think of many things, I have green tea to relax. I enjoy it. It is what I have instead of a snack during the day. I can't really eat much as it affects my palate for about two hours after eating. Oh, there is another good thing about green tea, too: it's a great palate cleanser.
If you could eat only bread or potatoes for the rest of your life, which would you choose?
Oh, I can answer that so easily: bread. Fresh, white bread. The only problem I have with bread is I can't leave it alone.
What's your desert island recipe?
You are going to think I am like a pirate – water and rum.
What's your favourite restaurant?
I really like many of them. If I'm traveling and I want something to treat myself, I would go to Joel Robuchon, he has many nice places, including his place in London, L'Atelier De Joel Robuchon.
What's your favourite cookbook?
I don't really follow recipes in cookbooks. But I do like them. To me, they are a source of inspiration – I look at them to see the constructions of flavour and the visual appearance of dishes. To follow them word for word would be to lose spontaneity in cooking. My favourites, though, are the books of Alaine Ducasse and Thomas Keller.
Who taught you about rum?
I learned from the former master blender Pedro Lamcho. When I first started there were no women doing my job, it was all men. But it must have been in my blood somehow. I found out two months ago that my great grandmother was a distiller in Nicaragua, too. She was famed for her agua la vienta (fire water).
Join our new commenting forum
Join thought-provoking conversations, follow other Independent readers and see their replies