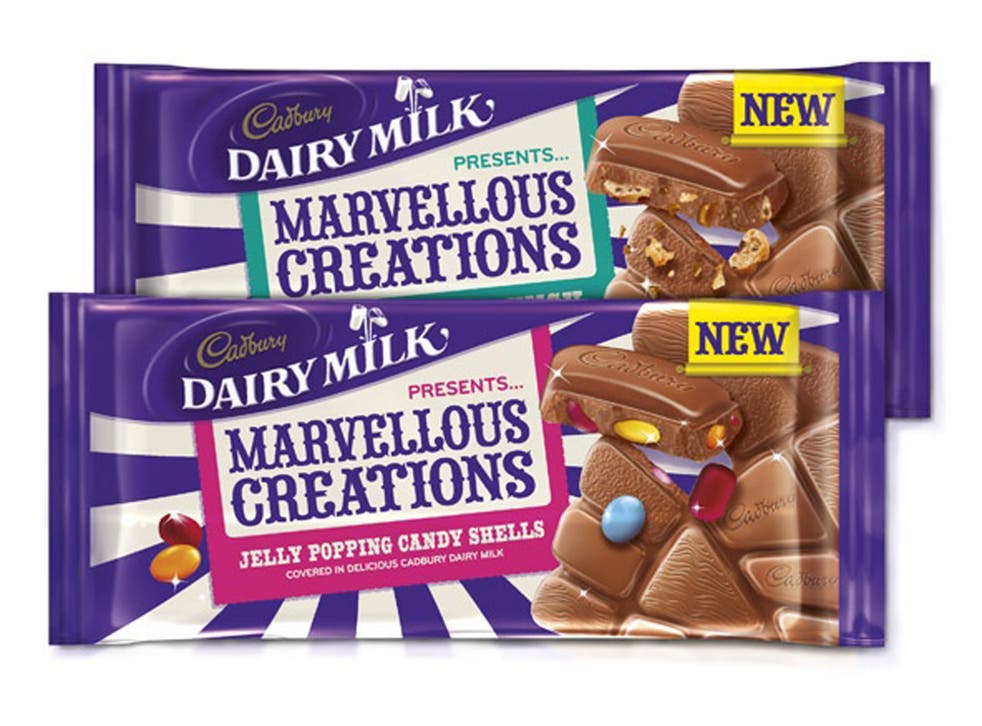 Oi, Cadbury, leave our sweets alone: these Dairy Milk Marvellous Creations are anything but
Without wishing to give our enemies any ideas, it would be pretty easy to see off the denizens of the Trending desk. All you'd need to do is send us something reasonably tasty (and chock-full of poison), and we'd fall upon it like starving rats. Recently, a box of truffles arrived as a thank-you for one writer, and the pack attacked.
Too late was the realisation that the thank-you came from the British Pig Executive (for someone doing a judging stint) and that the truffles were packed with bacon chunks.
Similarly, with high hopes and a low sense of impending doom, Trending received a bar of Dairy Milk Marvellous Creations. "Roll up roll up, Marvellous Creations are in town!" it said on the wrapper." A chocolate bar filled with jellies, popping candy and candy shells isn't exactly ordinary. Luckily, we're far from ordinary here at Joyville." Ordinary it wasn't. It was also far from marvellous. Crunch, chewy, fruity, fizzy… and WRONG. Wrongly shaped pieces (they're all jaunty) and a horribly off-kilter array of textures.
After Cadbury's redesign of its normal Dairy Milk (out with the square of chocolate and in with blobs), Trending feels it's going to have to intervene. Once it's polished off the Cookie Nut Crunch Marvellous Creation, of course.
Join our new commenting forum
Join thought-provoking conversations, follow other Independent readers and see their replies