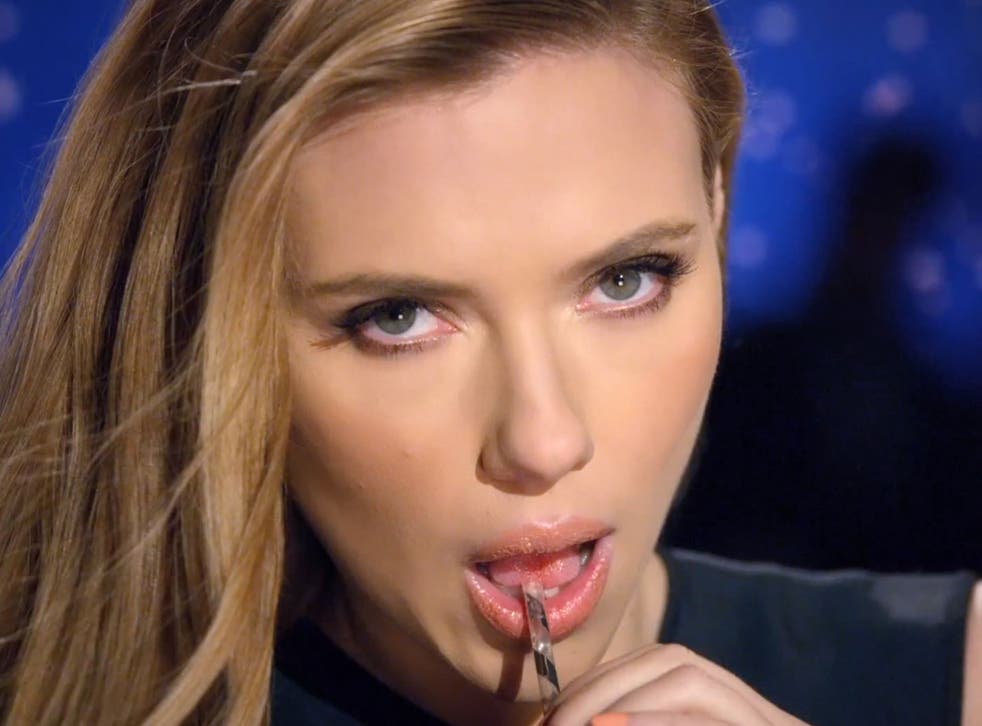 Out of flavour: Scarlett Johansson is sticking with SodaStream but is the drinks company beginning to lose its fizz?
In a YouTube video with nearly five million views, Scarlett Johansson leans seductively into the camera and purrs: "My real job is saving the world."
Johansson, 29, has been doing just that since 2005 through her work as an ambassador for Oxfam, but this week their relationship has come to an end. Her spokesman speaks of a "fundamental difference of opinion" between the actress and the charity over her advertising deal with the company who made that YouTube video: SodaStream, of the 1979 "Get busy with the fizzy" slogan fame.
What Oxfam objects to is the location of the drinks maker's main factory, which is in Maale Adumin, an Israeli settlement in the occupied West Bank. The charity opposes all trade from Israeli settlements, saying they are illegal and deny Palestinians' rights.
Johansson takes a different line, though. In a statement she released this week, she said that "SodaStream is a company that is not only committed to the environment but to building a bridge to peace between Israel and Palestine, supporting neighbours working alongside each other, receiving equal pay, equal benefits and equal rights".
Quite aside from this high-profile collision between fizzy drinks and disputed territory, SodaStream is bubbling up everywhere at the moment. It's sponsoring The Jump on Channel 4 and has been named a "Cool Brand" by a panel including Plan B. Not bad for a company peddling posh squash and gas cylinders.
"SodaStream managed to turn itself around," says Andy Morton, a reporter at Just-drinks, a global beverages news service. "It started in Britain, but is now a completely Israeli company and is getting traction in the world market."
Prices for the machine that adds effervescence and flavour to water – and reduces plastic bottle use – start at £59.99, and it has 25 production facilities around the globe, with locations in the US, Australia, China and Sweden, but not the UK.
While SodaStream's products are non-alcoholic, the company's roots are rather more intoxicating. Founded in 1903 by London gin distiller Guy Hugh Gilbey, it started out making apparatus for "aerating liquid" that allowed butlers to create their own soda water for the chattering classes.
In 1928, it was given the stamp of approval by Edward VIII, who had a machine named after him ("the Prince of Wales machine"). The Royal Navy put the company's machines on its ships and the first at-home SodaStream machine was released in 1955 with 14 flavoured syrups to go with it. SodaStream reached its peak in the Seventies, thanks to a TV advert starring Tommy Cooper.
In 1985, Cadbury Schweppes bought the company, heralding a quiet period – broken by occasional morality tales about teenage drinkers using them to add bubbles to Buckfast and make alcohol act faster. It was sold in 1997 to Israeli company Soda Club, which in 2003 moved one of the company's factories from Peterborough to Germany. But it wasn't until 2007 that it got its fizz back, when the Fortissimo private-equity fund acquired Soda Club and a man called Daniel Birnbaum became CEO of SodaStream.
A self-styled abolitionist of the bottle- and can-based beverage industry, Birnbaum relaunched SodaStream in 2009 with a bright design and sugar-free flavours. Birnbaum says the bottled-drink business is "broken". He told Forbes magazine that, "in 50 years you won't drink out of a plastic bottle", because they are disastrous for the environment.
Enter SodaStream, the one-bottle machine. He brokered deals to get it stocked everywhere in the US, from Bloomingdales to Wal-Mart. It went public in 2010, trading on the Nasdaq. Sales jumped from $4.4m in 2007 to $85m in 2011. Susan Sarandon declared herself a fan.
But this month, SodaStream issued a profit warning, cutting its forecast for this year. It expects net income to be US$41.5m, down from a previous target of $54m. And that Scarlett Johansson video, meant to go out during the Super Bowl and proclaim the company's eco-credentials, has been banned as it mentions rivals Coca-Cola and Pepsi.
"The company's biggest challenge is still cracking the US market," says Morton. Europe accounts for 52 per cent of SodaStream's sales and it's big in Sweden, with around 20 per cent of households owning one.
Morton adds: "SodaStream claims to rival Coke and Pepsi but it is tiny in comparison. One way to change this is to present itself as the underdog.
"So perhaps being banned from the Super Bowl is good, because an online viral campaign could be more powerful. Its target market is families, but kids have to want it."
No doubt SodaStream will drink to that.
Join our new commenting forum
Join thought-provoking conversations, follow other Independent readers and see their replies