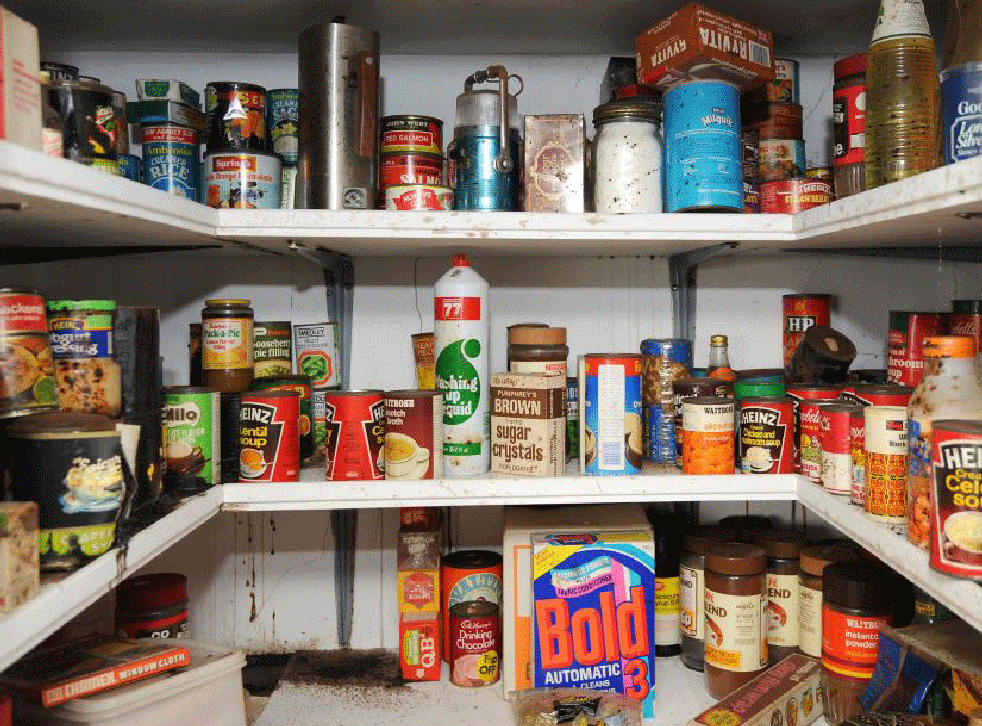 The foods Britons have stopped eating - and our new favourites
Salmon has seen the biggest rise in popularity of any food since the 1970s
The changing eating habits of the nation over almost half a century have been released – with fresh fruit in, cooked liver out and white bread dying a slow death.
Figures from the National Food Survey have charted the dining choices of Britons from 1974 to 2014, using data from 150,000 households, following a similar format to a study which was begun in 1940.
Aside from the actual content of our plates, other perhaps surprising shifts include food becoming generally cheaper over time, with the only 11 per cent of a typical pay packet going towards the weekly shop today, compared to almost a quarter in 1974.
The person responsible for keeping the food diary used to be called the "housewife", meanwhile – a term changed as late as 1991 to "main diary keeper" – but despite the new rhetoric, women still do most of the food shop.
Other changes include a contradictory trend towards both more healthy food choices – with less sugary squash consumed each year – at the same time as a rise in salt-heavy ready meals.
Here are the mains foods that have come in and gone out:
1. Out with white bread, in with pasta
People are no longer choosing white ready-sliced bread, which has seen a 75 per cent drop over 40 years, but brown and wholemeal instead – which has seen an alternative trend of an 85 per cent increase.
But dried pasta is the real winner, with a general "Italianisation" of the British meal seeing spaghetti and penne shoot up to top staple spot.
Pizza, both frozen and fresh, is even more popular with 53g of the tomato and cheese combination consumed per week now compared to only 2g in 1975 - although this is regarded as more of an Americanisation of the British diet than a true Italianisation.
2. Out with liver, in with chicken
Today's generation of eaters are more squeamish about eating any organs of an animals and the "offal", or waste parts, according to the study.
Liver used to be very popular in 1974, with almost as much being eaten then as pizza is today. A solid 36g per week has been reduced today to just 3g - a 92 per cent drop.
Meanwhile uncooked chicken, such as chicken breast slices, has seen a major increase in popularity with a 62 per cent increase in that period, while minced beef for lasagnes and pasta sauces also rose 35 per cent.
Pork and mutton saw modest falls in popularity, showing a trend away from large cuts at the butcher towards small, packagable meat.
3. Out with white fish, in with salmon
Seafood and salmon have captured British tastebuds - or perhaps health-oriented consciences - as messaging about Omega 3 appears to have made an impression.
While an average 44g of white fish was once in freezers around the country, now the figure is just 19g some 40 years later.
Salmon, which is heavily farmed and considered endangered in the Atlantic, has seen a staggering 550 per cent increase, on the other hand.
4. Out with tea, in with semi-skimmed milk
Although tea still appears to be the oil on which the engine of British office is run, its consumption has in fact been in steady decline since 1974 - from 68g purchased a week in 1974 to 25g being bought in 2014.
A greater coffee culture might be accountable - the Italian influence once more making itself felt - as could a decline in the popularity of sweet biscuits for dunking with.
Full-fat milk continues to be seen as a less healthy option following the anti-cholesterol drive of the 90s, and semi-skimmed milk is now the choice of most households.
5. In with chips...and in with fruit
In a seemingly contradictory two-fold increase in popularity, a British love of chips has suffered neither from the downturn in white fish consumption nor from the greater health awareness.
Purchases of the fried or baked potato finger tripled in between 1974 and 2014. But these were not the chippy's takeaway kind wrapped in newspaper, but rather oven chips bought at the supermarket or America's fast-food fries.
But sugary squash has been hit by the health drive, as fresh fruit juices and whole fruit is increasingly sought on supermarket shelves.
"It seems we do have healthier eating habits and diet is not as much of an issue as public health officials would have us believe," said Emma Jayne Abbots, lecturer in social and cultural anthropology at University of Wales Trinity St Davids, according to the BBC.
Join our new commenting forum
Join thought-provoking conversations, follow other Independent readers and see their replies