The manuka honey scandal
Manuka honey is ever more prized for its health benefits. But with more being sold than is actually produced, is there some dodgy dealing going on?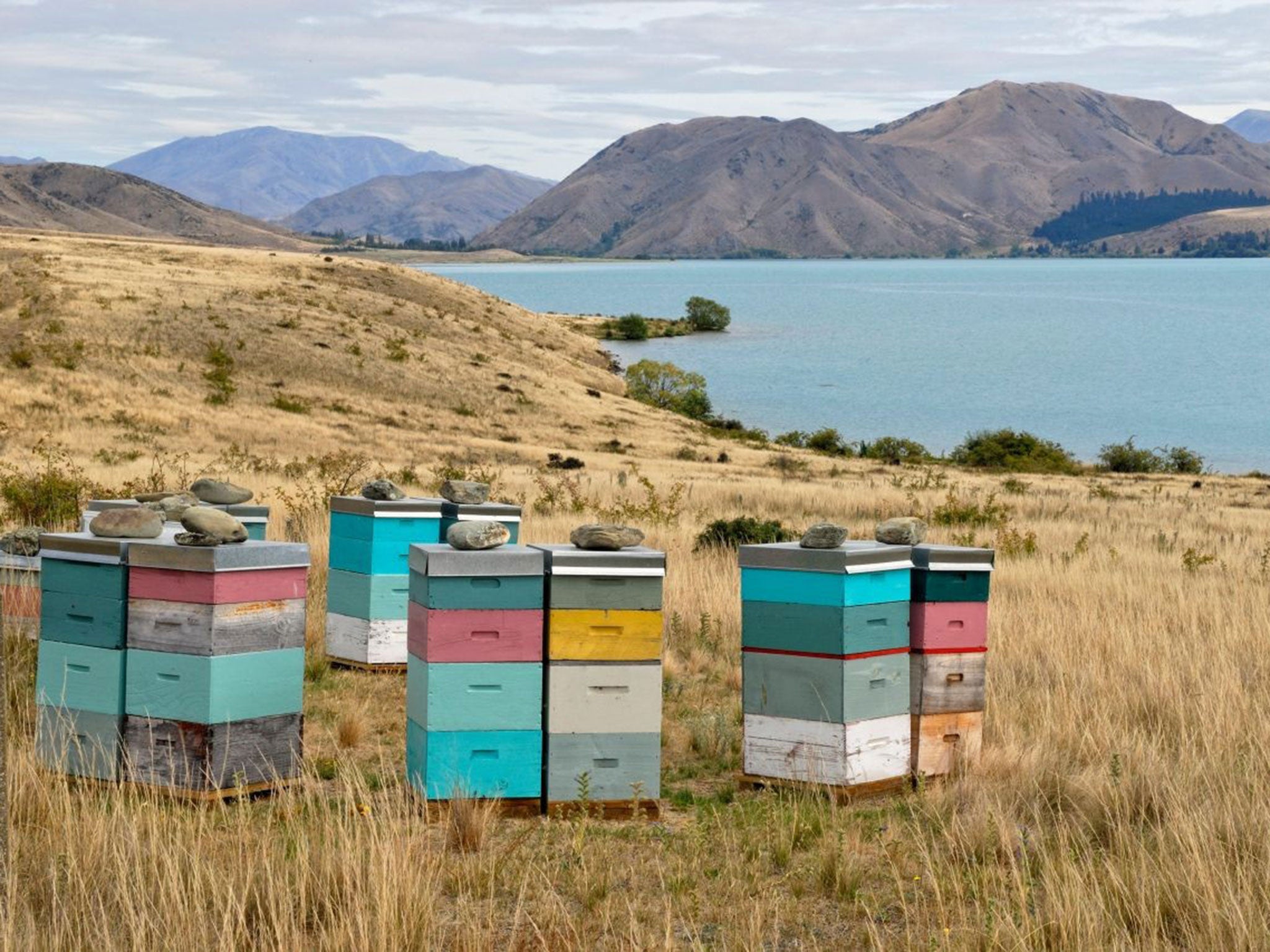 It is a concern for a small yet growing proportion of the nation's shoppers: is the "liquid gold" in my jar worth all the buzz – and the £30 I paid for it? Because a scandal is sweeping the world's most rarefied beehives and the supply chain that connects them to its most extravagant buyers of honey.
Manuka has for years been touted by celebrities and health-food fans as a sweet elixir. Derived from the nectar of a New Zealand shrub of the same name, it has antibacterial properties and a range of reported health benefits. Yet rampant demand has led to antipodean turf wars, hive sabotage, the mass murder of bees, shoplifting and – now – a flood of fakes.
At the heart of the scandal: basic maths. According to New Zealand's leading manuka association, 1,800 tonnes a year of the honey are now consumed in the UK each year, out of an estimated 10,000 tonnes globally. Yet production of the genuine stuff is set at just 1,700 tonnes, or the equivalent to more than three million small jars. Unless Britain has somehow managed to secure all of it, there's a lot of fake manuka on our shelves.
The Grocer magazine has been on the trail of the dodgy honey for a while and reports this week an email it received from a whistleblower who would only agree to be quoted as "Manuka Man". "There is significant mislabelling and disingenuous claims across the UK," he wrote. "From high street shops to online retailers, counterfeit manuka honey is on sale across the UK and the UK consumer is being misled."
There is widespread evidence of a honey crimewave triggered by manuka mania, which started in the early 1990s (only the Maori population swore by the unassuming plant's health properties before tests at Waikato University in Hamilton, New Zealand, caught global attention). For beekeepers, proximity to the plants is key. They deploy helicopters to prospect for new sites and land grabs are common. In 2012, The New Zealand Herald reported that two bee owners were offering big rewards for tip‑offs about the theft of dozens of hives and the fatal poisoning of thousands of bees in a further 90 hives. The bees themselves are not special – the nectar contains all the value. In Britain, some retailers began limiting the number of jars on shelves and encasing them in security-tagged boxes after shoplifters began targeting the honey.
Waitrose sells various manuka brands at up to £10 per 100g, or almost £33 for a jar of Steens raw 20+ manuka honey. New Zealand-based Steens employs more than half a billion bees and says its most potent honey can be used to help heal burns and sores, as well as to aid digestion and rehydrate skin when used as a face mask. "These honeys are perfect for culinary use," the firm's website adds (manuka has a slightly bitter, earthy taste).
Laboratory tests have questioned some of the health claims put forward by manuka advocates but the honey's popularity will not be dimmed. Katherine Jenkins, the singer, has said it helps soothe her throat. Novak Djokovic revealed in his book Serve to Win that he starts each day with two spoonfuls of the honey mixed in warm water. Scarlett Johansson has promoted the use of manuka in beauty products.
Steens and other large producers, including the British company Rowse, assure consumers that their product is rigorously tested. "We're proud to say that Rowse NPA (Non Peroxide Activity) manuka honey comes exclusively from New Zealand," Rowse says. "We test each and every delivery at source before purchase in New Zealand and on receipt at Rowse Honey in Wallingford Oxfordshire, to guarantee its NPA rating."
NPA denotes the antibacterial profile that is unique to manuka, but as Manuka Man said, "a lot of the industry does not understand the complexity of manuka enough to understand that what they are buying is fake manuka".
When manuka isn't manuka, it can be kanuka, a cheaper honey derived from a plant with pollen that is fiendishly difficult to distinguish even under microscope. No farmer has yet trained bees only to target the most lucrative plants and testing regimes can be limited. As part of its investigation, Grocer commissioned Minerva, "one of Europe's leading independent honey testing labs", to examine seven randomly selected jars of manuka on sale in the UK. All but one showed discrepancies between what was on the label and what was in the jar, although not to the extent that they would bother the law. According to the Food Standards Agency (FSA), there is no legal definition of the "activity" or "total activity" of manuka honey. Moreover, "activity" can fade between the time of testing by producers and use by consumers.
The FSA is working with other bodies to create a solution to eliminate the confusion now challenging a huge market. In the meantime, those who would not do without healing honey may look closer to home for a cheaper alternative. Last October, a Scottish study of the antibacterial properties of 29 honeys published in The Veterinary Journal produced a possible rival to manuka: herb honey from Inverness.
Join our commenting forum
Join thought-provoking conversations, follow other Independent readers and see their replies