The Independent's journalism is supported by our readers. When you purchase through links on our site, we may earn commission.
The world's first Scottish tea (at £10 a cup)
Kate Hilpern meets grower, Tam O'Brann, who believes there's a market for the indulgent and costly cuppa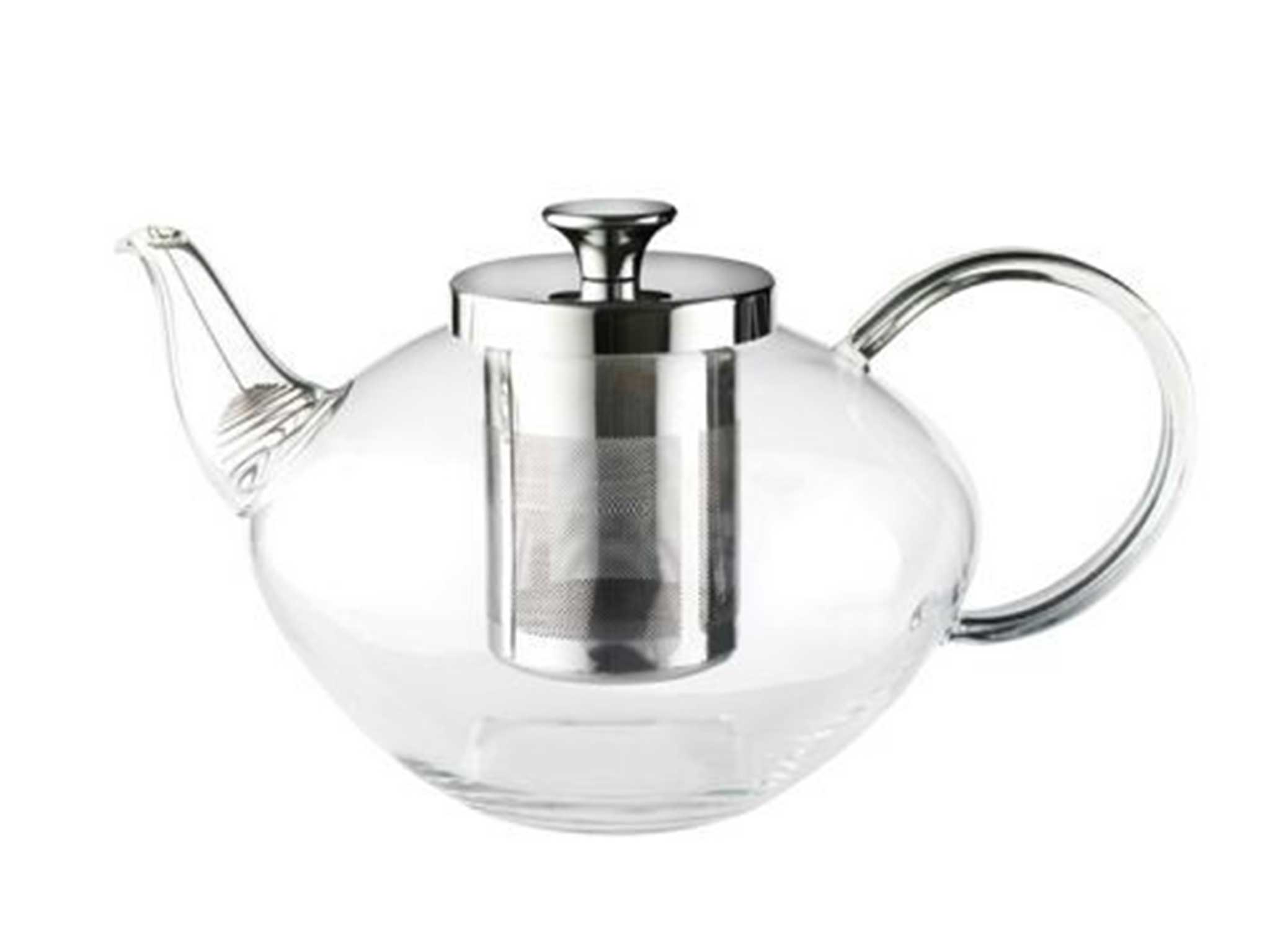 The Scottish Highlands don't spring to mind as a tea-growing area. By rights, you shouldn't even be able to produce tea in such a chilly northerly climate. But think again: Fortnum & Mason is about to launch the world's first Scottish tea.
The teas – a white tea and the world's first ever smoked white tea – are costly, even by Fortnum & Mason's standards. Indeed, while its rare world teas generally retail at around £9.95 for 125g, Dalreoch tea and Dalreoch smoked will retail at £200 per 100g, with 15g gift tins sold at £35 each. "Although customers can buy the tea loose, to make as little as one cup, it is the second most expensive tea we've ever sold," says Darren Williams, Fortnum's international business director and internal tea expert.
This isn't the kind of stuff anyone is going to be drinking with their toast every morning, then. Far from it, says Tam O'Brann, who runs the small plantation in the Strathbraan Valley in Perthshire. "Traditionally, we Brits like a stronger, black tea in the mornings. This is a far more subtle tea to bring out on special occasions – a moment of self-indulgence in the afternoon for the white tea or the icing on the cake at the ultimate dinner party for the smoked tea."
Indeed, the white tea (called white because of the white buds on the dark leaf, but which is actually a golden yellow colour), has a fabulously delicate and light taste with hints of honey and a mellow fruity aroma– not a million miles away from the Chinese white tea, Baimundan.
And while Dalreoch Smoked Tea, which is fired over beech wood that is collected within four miles of the estate, is more of an acquired taste, the smokiness is by no means overpowering. Instead, the delicate smoky aroma (which really does smell Scottish) complements the natural sweetness of the golden yellow tea and its fruity, peachy and slightly nutty tones.
But still, at roughly £10 a cup, who is really going to fork out? O'Brann predicts that it will be tea experts and people with an element of curiosity, both of whom he says are a growing breed. "Look how discerning coffee drinkers have become in the past few decades. Tea drinkers are at the beginning of this journey now, with growing numbers of young people becoming far more experimental in the teas they drink. When it comes to our tea, I liken it to red wine. Many people would rather buy a nice bottle of, say, Barolo than tolerate cheap stuff – even if it means drinking less – I think people will view our tea in the same way."
It's not as if the UK is entirely new to tea making, with the Tregothnan estate in Cornwall producing both classic and Earl Grey teas for Waitrose. But whereas Tregothnan's teas are black, mixed with imported Assam and sold in supermarkets, these are white, single estate, and exclusive to Fortnums.
Plus, of course, it's from the other end of the country, where the climate alone means tea is the last thing people would think to grow. But Tam decided to give it a go when he teamed up with Jamie Russell, whose passion for tea led him to give up a teaching career to open a loose- leaf tea café in Edinburgh in 2006. "There's a Costa or Starbucks in most towns now, but I don't drink coffee and it used to really annoy me that the barista would take so much time over the crema, perfecting the steamed milk and getting the temperature just right, whereas I just got a mug of hot water with a tea bag for the same price. And if I asked for large, I just got more hot water," says Russell.
One day, O'Brann, who was doing a masters at Edinburgh University, went in to Jamie's café purely because he was following an attractive girl, who is now his wife. "I told Jamie I was a coffee drinker, but he got me to try a spicy chai and I was hooked."
The pair struck up a friendship and while his café went from strength to strength, O'Brann's masters led to an agromony business that involved him growing things in marginal conditions, from roasting hot deserts to areas where they rely on ice trucks for food. "When, eventually, I sold the business and moved to Scotland in 2011, Jamie and I had the idea of growing tea locally. Now, I grow the plants and Jamie turns it into the tea."
Several things have made it possible, says O'Brann – notably technology, altitude – the plantation is 750m (2,460ft) above sea level – the mountain air and the fresh spring water. But it hasn't been easy. "Because nobody's done this in Scotland, there's been nobody to call for advice. All our neighbours are sheep farmers."
Even calling on tea plantations further afield has been difficult. "Often, the master blender on the plantation goes by instinct. It's only more recently, since our partnership with Fortnums, that we've been put in contact with growers who have overcome similar problems to us, as well as receiving help in areas such as selecting leaves and slicker production methods," he says.
But what looked set to be the hardest challenge of all led to them jumping for joy. "Our first winter of 2012 was the worst in 200 years and we were depressed about what the first frost might have done to the plants. But by February, we were high-fiving each other as we were met by a beautiful flush, with lovely white exquisite leaves. If we can get through a winter like that, we know we're OK," says O'Brann.
The Scots were, and still are, the great tea growers in the sub-Indian continent, says O'Brann. "They were the people that pioneered tea growing in the highlands of India and Ceylon. All the machinery used there is still Scottish, so you could say this is about tea coming home."
Join our commenting forum
Join thought-provoking conversations, follow other Independent readers and see their replies