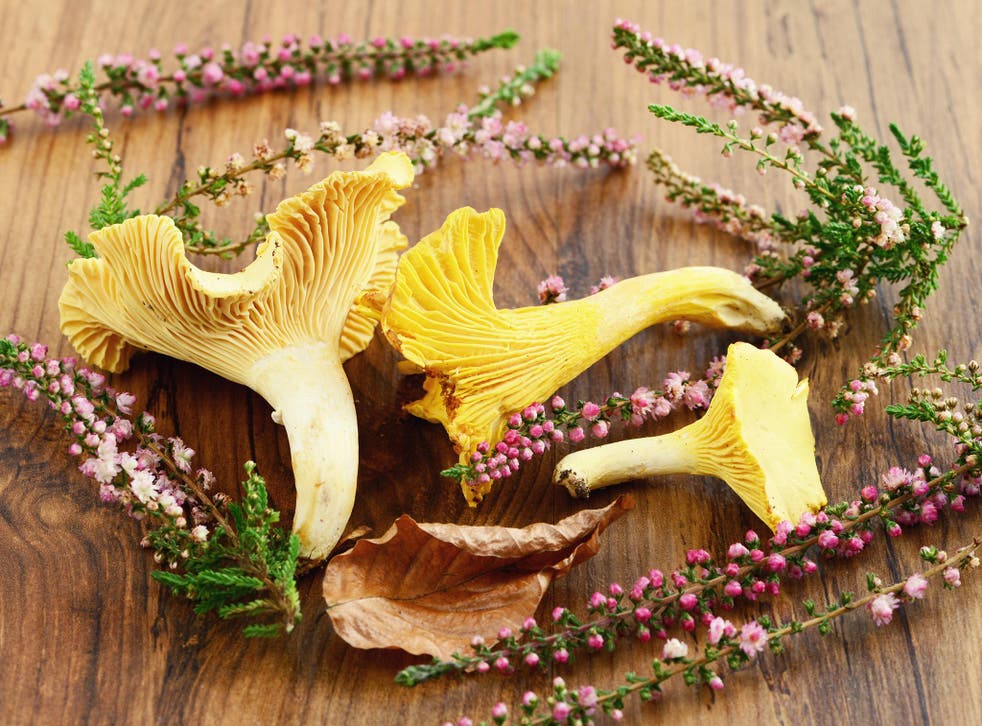 Foraged beer: The brewers making craft ale using wild ingredients from nettles to mushrooms
The number of craft breweries across the world has shot up in recent years 
People want beer that is imaginative, created locally, and high-quality – or so the huge rise in microbreweries across the globe suggests. And if 2016 was the year of craft beer, 2017 might just be the time for foraged beers to take centre stage in the world of artisan brewing.
In the past five years, the number of microbreweries has spiked by 73 per cent across Europe to 5,665. The UK specifically has seen an 8 per cent rise in the last year to around 1,700, while the US witnessed a 15 per cent climb in 2015 to 4,296. This thriving portion of the beer industry stands in competition with huge multinational beer makers who have dominated the scene for decades.
Foraged drinks hark back to a time before industrialised beer making, when brewers used sustainable, local - and therefore sometimes unusual – ingredients from nettles to honey, fruits, spices and herbs.
Leading the charge in foraged beer is the Scratch Brewing Company which has been running for four years in rural Ava, Illinois. In late 2016, the firm released its The Homebrewer's Almanac: A seasonal guide to brewing with 36 different plants.
"We didn't 'come across' foraged beer and decide to do that," stresses Markia Josephson, who co-founded the company. "Rather we decided that we wanted to make a beer that was reflective of the place in the world where we were located and that happened to involve harvesting wild ingredients that grew in our backyard."
The friends were experimenting with wild ingredients in home-brewed beer for three years before launching their business. Now, the rotating selection of beers are made using produce including nettle, elderberry, ginger, dandelion, maple sap, hickory, lavender, juniper, and chanterelle mushrooms.
Aaron Kleidon, Josephson's business partner grew up in Ava and has spent a "lifetime" learning about the plans in the region and their historical uses, she says. He forages, while Josephson, and fellow owners Kris Pirmann and ADriane Koontz brew.
"Our brewery is surrounded by the woods and many people in our area have a special connection to the plants and animals that live in these woods. We wanted to make beer that authentically captured the smell and feel of this place."
The poshest beers

Show all 10
What makes foraged beer special, says Josephson is the quality of native ingredients that grow in a specific part of the world, rather than those which are shipped for hundreds or even thousands of miles.
"Beer made with ingredients other than hops, malt, water, and yeast will have peculiar and interesting flavours that are different from those that most people are familiar with in traditional styles of beer. They can be slightly more herbal, less bitter, more tannic, more earthy, more floral, any one of a number of things. I think what ties them all together is that they taste more intensely of the earth."
"German hops are different from English hops which are different from hops from the American Pacific Northwest or Australia. Growing conditions affect those flavours and allow brewers in those areas to create beers unique to their parts of the world."
Still, as idyllic as it sounds, being reliant on wild produce is tough. Even in the best of years it's hard to predict what will happen to a cultivated crop, let alone a wild one, says Josephson, and creating drinks with sparse ingredients into batches is a challenge. Their stock must therefore stay relatively small, adding to the exclusivity of the products.
"Imagine walking through wild brush up to your knees in the middle of a southern Illinois summer when it's 100 degrees Fahrenheit, fighting mosquitoes and ticks and poison ivy. It can take days to accumulate what we need for one batch of beer, and lots of bites and rashes.
"The work is slow. Sometimes the result is that we don't have enough to make a batch of beer. We try to be flexible about our brewing schedules and only decide to scale up batches when we know we've collected enough of an ingredient."
Despite the hardship, Josephson maintains that making foraged beer is uniquely fulfilling. Craft-brewing gives her access to an invaluable community of like-minded people, and a special chance to capture the essence of where she lives.
"The craft beer industry in the United States has been one of the most amazing communities I have ever been a part of," she says. "There is a baseline ethos of sharing—from recipes and ideas to a sack of malt or a pitch of yeast in an emergency—that is unlike any I have ever seen in other commercial industries. I often think about how different the world would be if other domains of business and culture took a page from craft beer's book.
"We think it's important to create a product that tells a unique story about a place. It's what makes travelling interesting. It's what makes the world interesting."
Join our new commenting forum
Join thought-provoking conversations, follow other Independent readers and see their replies