86% of people don't know how much fruit and veg they should eat
Only one in three adults get recommended intake of vitamins and minerals from diet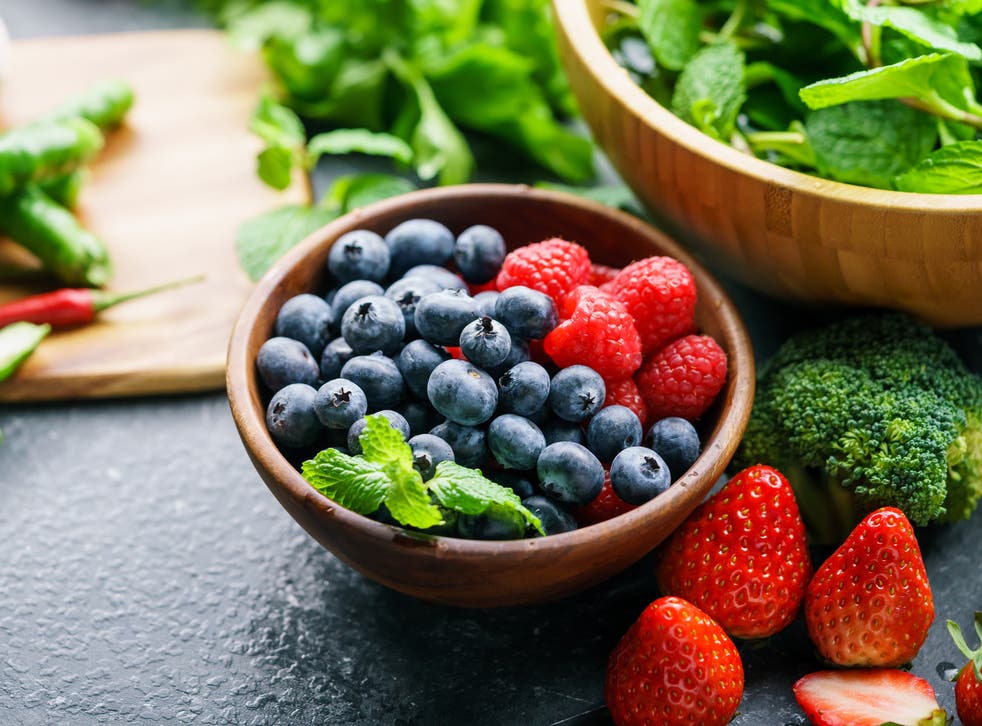 The majority of adults aren't sure how many portions of fruit and vegetables they should be eating, a new study has warned.
In 2003, the five-a-day campaign, based on a recommendation by the World Health Organisation (WHO), was launched in the UK to encourage individuals to eat five portions of fruit and vegetables a day.
However, despite this clear guidance, many people still aren't reaching this target, as outlined in the new Health and Food Supplements Information Service (HSIS) report State of the Nation: Dietary Trends in the UK – 20 Years On.
According to the HSIS research, 86 per cent of people don't know how much fruit and vegetables they should be eating on their plates.
Furthermore, only one in three adults are getting the recommended level of vitamins and minerals from their diets.
The researchers based their investigation on the government's National Diet and Nutrition Survey and the Defra Family Food findings.
They discovered that 16 years after the launch of the five-a-day campaign, 31 per cent of adults aged between 19 and 64 are consuming their five a day.
Just over a quarter of adults aged 65 and over are reaching the goal, while only eight per cent of 11 to 18-year-olds are doing the same.
Dr Emma Derbyshire, a public health nutritionist and author of the study, said the findings are a "real cause for concern".
"Low intake of all these nutrients damages brain function and increases the risk for heart disease, bone disease and premature death," Dr Derbyshire said.
"At the moment the message is still not getting through," she added.
Health news in pictures

Show all 40
Robert Pickard, emeritus professor of neurobiology at Cardiff University and co-author of the study, added that their investigation is particularly poignant for the older generation.
"They are less able to absorb nutrients from diet than younger people so the deficit may be worse for them," Pickard said.
The academic warned that the twitching of eye muscles may be the first sign that an individual is deficient in magnesium.
According to the study, over the past 20 years the intake of a number of vitamins and minerals has been steadily decreasing.
Intake of vitamin A has gone down by 21 per cent, intake of vitamin D has gone down by 22 per cent, intake of calcium has gone down by 10 per cent and intake of potassium has gone by four per cent.
The reporters also found that oily fish consumption has remained "consistently below optimal levels" over the past two decades, while intakes of fibre have remained below recommended levels.
Support free-thinking journalism and attend Independent events
"In spite of the abundance of information on nutrition and health, UK diets have barely improved over the past two decades and there are worrying declines in intakes of vitamins and minerals across the board. Worse still, people seem to be ignoring public health advice," said Dr Carrie Ruxton, dietitian and advisor to HSIS.
Dr Chris Etheridge, a biochemist, medical herbalist and advisor to HSIS, added: "While a healthy and balanced diet is fundamental, supplements have a key role to play in topping up habitual intakes.
"This appears to be more important than ever as a significant proportion of people across all ages are not achieving minimum dietary targets for a whole range of micronutrients."
For all the latest health news, click here.
Register for free to continue reading
Registration is a free and easy way to support our truly independent journalism
By registering, you will also enjoy limited access to Premium articles, exclusive newsletters, commenting, and virtual events with our leading journalists
Already have an account? sign in
Register for free to continue reading
Registration is a free and easy way to support our truly independent journalism
By registering, you will also enjoy limited access to Premium articles, exclusive newsletters, commenting, and virtual events with our leading journalists
Already have an account? sign in
Join our new commenting forum
Join thought-provoking conversations, follow other Independent readers and see their replies