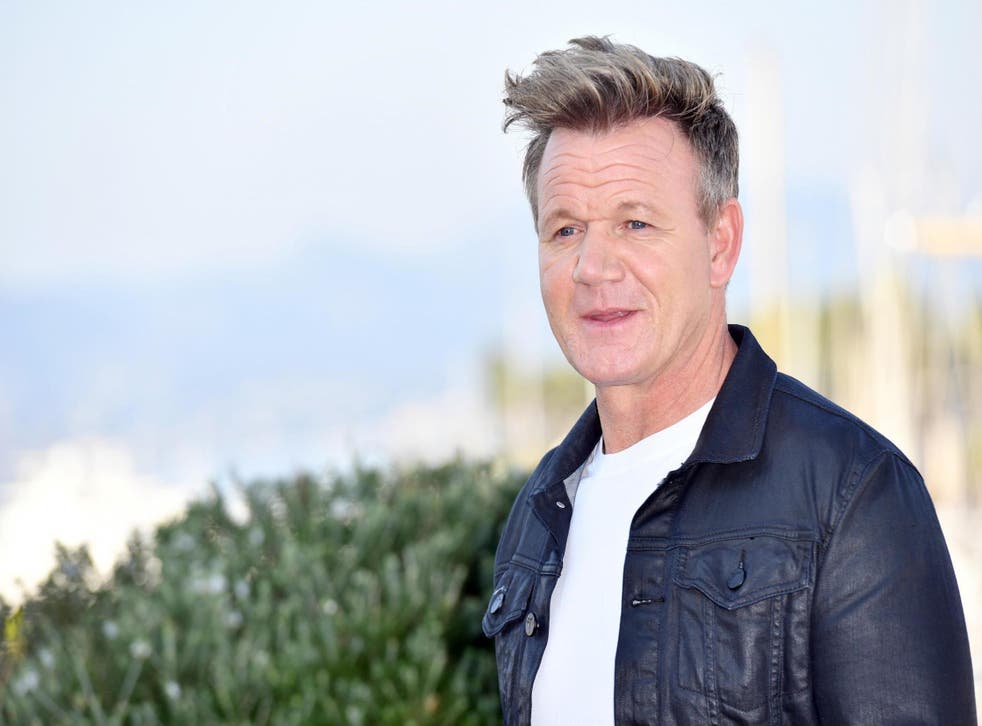 Gordon Ramsay says Americans know 'f*** all about good food' after journalist boxes Caesar salad
The celebrity chef made the comments as he accepted an award for his success
TV chef Gordon Ramsay believes his success in the United States may have something to do with Americans knowing "f*** all about good food."
The notoriously outspoken chef made the comments as he accepted an award for his successful career on both sides of the Atlantic at the Britweek Innovation Awards in Santa Monica, California, according to the Daily Mail.
According to Ramsay, the moment of realisation happened over lunch with a Los Angeles Times journalist shortly after he'd moved to the United States in 2004 - when the journalist asked for her Caesar salad to go.
He told the crowd: "She boxed a Caesar salad. And I said to her: 'Do you have any idea how s*** a Caesar salad tastes 24 hours later? What will you do with that f***ing thing?' And she said: 'I'm going to eat it.'"
The 51-year-old recalled how he then proceeded to inform his lunch guest that the salad had been dressed 20 minutes ago, and it's sat there for 25 minutes, before asking her why she would eat that - to which she responded: "It's delicious."
"That's when I knew Americans knew f*** all about good food. Right there and then," the celebrity chef said.
Since arriving in 2004, Ramsay has opened 11 restaurants across the country and has successfully hosted numerous shows including Hell's Kitchen and Kitchen Nightmares - despite what he may think of the American palette.
The father-of-four has previously provoked controversy over his comments about vegans and American foods he hates, which he told TV host Stephen Colbert include deli sandwiches and grits.
10 best American foods

Show all 10
During the award ceremony, Ramsay also made it a point to thank his team and Fox for letting him be himself on air - before revealing that he doesn't mean to swear, it is just the "f**ing idiots that I have to work with."
Ramsay currently acts as a producer and judge on the US version of MasterChef, which is set to premiere its ninth season on May 30.
Register for free to continue reading
Registration is a free and easy way to support our truly independent journalism
By registering, you will also enjoy limited access to Premium articles, exclusive newsletters, commenting, and virtual events with our leading journalists
Already have an account? sign in
Register for free to continue reading
Registration is a free and easy way to support our truly independent journalism
By registering, you will also enjoy limited access to Premium articles, exclusive newsletters, commenting, and virtual events with our leading journalists
Already have an account? sign in
Join our new commenting forum
Join thought-provoking conversations, follow other Independent readers and see their replies