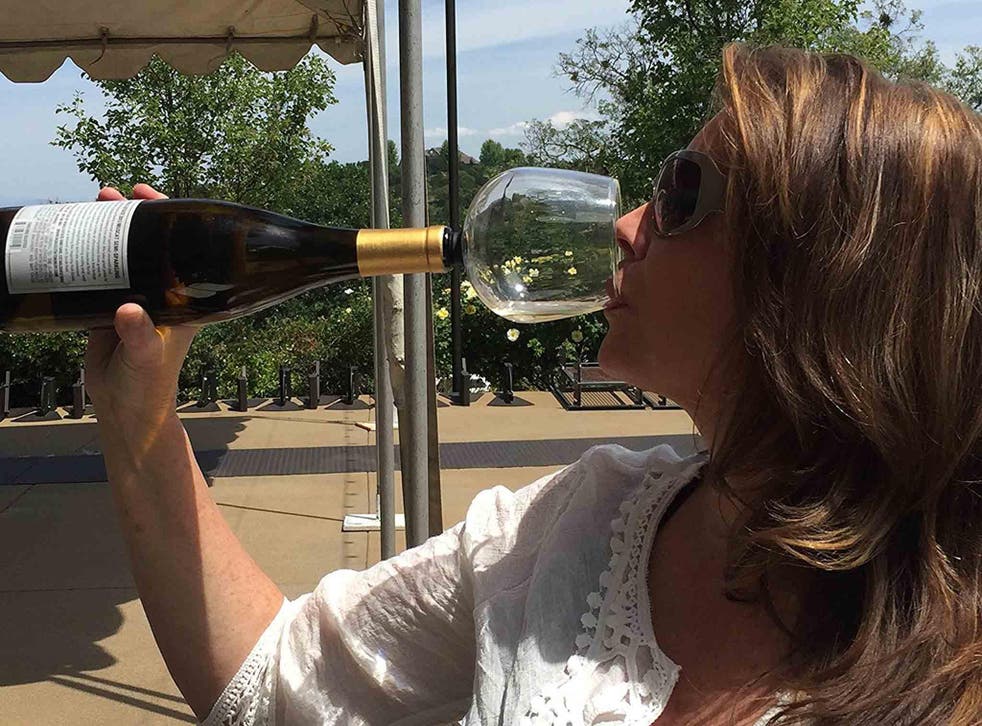 Guzzle Buddy wine glass attaches to bottle so you can drink from it with decorum, sort of
This contraption promises to solve all your boozy blunders
Sarah Young
Monday 12 December 2016 13:08 Comments
Have you ever wanted to get stuck into a bottle of wine on the commute home, but were thwarted by the lack of a glass?
Us too, which is why we're excited about a nifty little gadget that lets you drink wine right from the bottle, with some degree of decorum.
The Guzzle Buddy is an XL wine glass which has a stopper where you would usually find a stem, making spillage harder and drinking even easier. Perfect.
Despite its obvious perks, it's also an incredible novelty gift for every wine lover.
Not only is the packaging entertaining - promising to cure your dreaded 'wine wrist' – the glass itself is also pretty good quality.
It's made from high quality borosilicate lead free glass and gently aerates the wine as you swill it.
It is currently available on Amazon, where it retails for £22 - a steal for any seasoned sipper.
It's been a huge hit so far with plenty of customers leaving rave reviews. One enthusiast wrote: "EVERY WINE LOVER'S DREAM. A DEFINITE MUST HAVE. I'M TYPING IN ALL CAPS TO SHOW JUST HOW EXCITED I AM".
While the idea of gulping down an entire bottle to yourself might sound tempting, we would never advocate drinking the whole thing at once.
After all, that would equate to two thirds or your weekly alcohol intake and one quarter of your daily calorie allowance. Luckily, it doubles up as a stopper too.
Register for free to continue reading
Registration is a free and easy way to support our truly independent journalism
By registering, you will also enjoy limited access to Premium articles, exclusive newsletters, commenting, and virtual events with our leading journalists
Already have an account? sign in
Join our new commenting forum
Join thought-provoking conversations, follow other Independent readers and see their replies