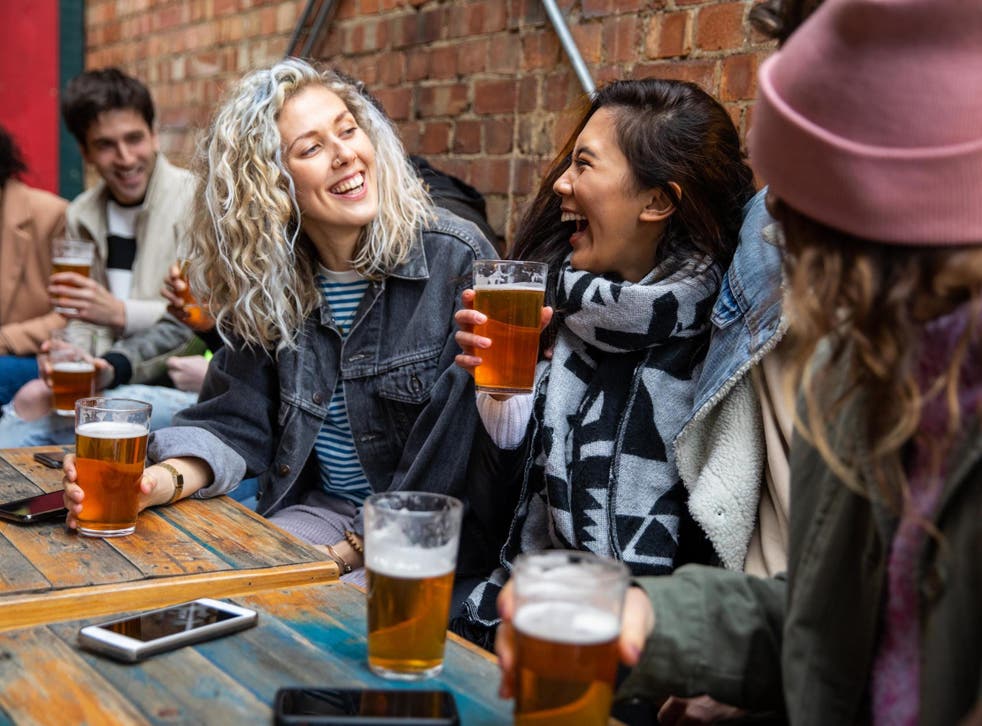 'Hangover days' for employees condemned by alcohol harm charities
"Knowing in advance that you're going to drink to the point where you can't get into the office the next day is a different story," says Andrew Misell of Alcohol Change 
Businesses offering staff "hangover days", rather than working from home or taking a sick day when you're feeling worse for wear, have been criticised by alcohol harm charities.
Charities, including Alcohol Change UK and Drinkaware, say this practice could encourage binge drinking among employees who don't have to worry about getting up for work the next day.
Digital Marketing firm, The Audit Lab in Bolton, is one such company which allows staff to be honest about why they won't come into the office and take a dedicated hangover day.
Company director, Lee Frame, say it creates a flexible and honest workplace rather than having people pretend they have a more serious illness and need time off.
Frame says this will appeal to the younger generation and those without children and helps bring more flexibility into the workplace.
The 10 countries that drink the most alcohol

Show all 10
But not everyone is so optimistic about what this means for employees.
Andrew Misell, a director of Alcohol Change UK, told The Independent that although flexible working arrangements and increased trust between employers and employees is "good news", having specified hangover days "might not be so positive".
"There's nothing wrong with having a drink, but knowing in advance that you're going to drink to the point where you can't get into the office the next day is a different story," he says.
According to Alcohol Change UK over 167,000 working days are already lost each year because of alcohol and between 3-5 per cent of all work absence is caused by alcohol consumption.
And lost productivity due to alcohol use costs the UK economy more than £7 billion annually.
"We'd encourage employers to invest time in developing staff wellbeing initiatives which don't involve alcohol," says Misell. "Doing that benefits everyone: it improves health, boosts inclusivity and opens the door to ways of having fun and relaxing which don't require getting trolleyed."
Elaine Hindal, CEO of Drinkaware agrees that such a policy encourages "risky drinking behaviours" by letting people drink a lot without worrying about turning up to work.
"Employers have a duty of care to ensure the health, safety and welfare of their employees," she says, and adds that employers play a "vital role" in sending out messages about the risks of drinking to excess.
Hindal says hangover days also overlooks the diversity of workforces where employees may not drink alcohol. "In fact, our research tells us more people this year than last year don't drink alcohol," she says.
A recent study from Drinkaware found more than half of people in work feel there's too much pressure to drink when socialising with colleagues.
"We would encourage employers to carefully consider the facts about alcohol along with the health and wellbeing of their employees," adds Hindal.
Join our new commenting forum
Join thought-provoking conversations, follow other Independent readers and see their replies