Top Instagrammers reveal how to take the best food photos
We've rounded up the professionals to find out just what it takes to achieve instagram worthy foodie photos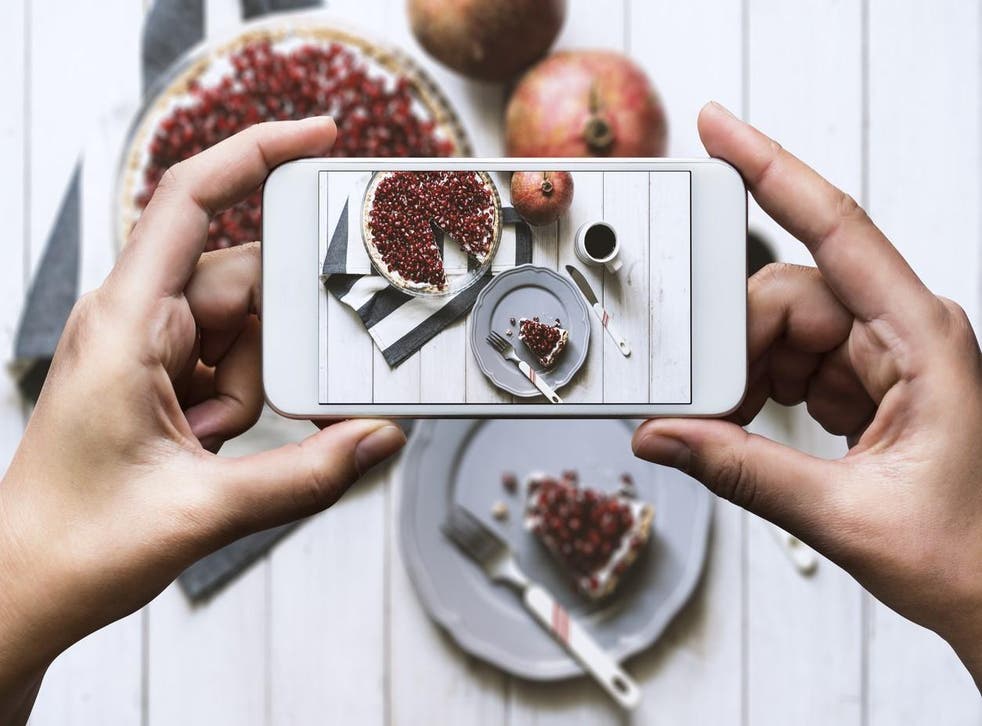 If you own an Instagram account and, well, eat food, the chances are you've snapped a photo of your latest meal.
And now that it is perfectly acceptable – nay, obligatory – to document every avocado and smoothie bowl that you eat, knowing how to take a professional-looking photo is more important than ever.
From Zanna Van Dijk's fabulous brunches to Nina Olsen's beautiful buddha bowls, we asked for some expert advice from the top foodies on Instagram on how to achieve the perfect mouth-watering shot.
1. Keep your cool
@nourish_atelier – 128k followers
Vegetarian food blogger and author of Bowls of Goodness, Nina Olsen, is renowned for her beautiful bowls and carefully careless elegance. One sweep of her Instagram is enough to transform any meat-lover into a plant-loving foodie.
''I'm always looking for a minimal approach in terms of props so I often avoid patterns and too much decoration. By keeping it simple, not only does the shot become stronger, more people can identify with it. And there's a certain elegance in keeping it cool without being smug.
''I try to think of the food as a visual tool and keep to one, or a few, strong focal points that highlight delicious areas of the food. I think a very natural leisurely look is more appealing as when the styling is too decorated or controlled, it puts people off! But the most important thing to remember is if you post shots that you really like, everyone else will too!''
2. It's all in the angle
@londonbrunchguide – 4675 followers
Food and fitness blogger Zanna Van Dijk has recently co-founded Instagram account @londonbrunchguide, along with her boyfriend Antony Maule, featuring photos of their latest brunch endeavours across the city. From sweet pancakes to savoury classics, this one's a breakfast lover's dream.
''Lighting is key! We always ask for a seat beside the window to allow for natural lighting as this ensures the clearest images. Also, choose your angle and stick with it! Whether that's flat-lays (photos from the top down) or depth-of-field shots (where you focus in on one dish).
''And if you're photographing a meal out, order a variety of dishes including some sides and drinks, as this adds different events and dimensions to your photos.''
3. Practice, practice, practice
@chocolatecoveredkatie – 258k followers
Katie's love for both healthy baking and chocolate will leave you drooling over an Instagram of brownies and cookie dough. But don't be fooled by her clever photography - every peanut butter-filled muffin and drizzle of chocolate sauce is actually surprisingly virtuous!
''The best advice I could give to aspiring food instagrammers is to take lots of photos for every shoot, whether it's from different angles, on different surfaces or with and without garnishes. When you go to upload your photos later on, it's always better to have too many options than too few. Plus, practising with different lighting, angles and surfaces helps you to get a better understanding of how all of these things interact and affect your shot.''
4. Oil me up
@hugdecook – 18.1k followers
From the sticky glaze of salted caramel that droops tantalisingly over a stack of brownies, to the textured array of ingredients that he manages to arrange - not cram – onto every plate, it's hard to believe that Hugo Davies' photos are all shot on his phone!
''I usually drizzle olive oil on my dishes to finish. However, as an amateur that uses a mobile phone for pictures, I sometimes fill a cheap spray bottle with oil instead and unleash a shiny, glossy mist over the food. It helps to translate succulence and picks up light quite well.''
5. Save it for a rainy day
@thisrawsomeveganlife – 122k followers
If you're stuck for something sweet, then look no further than food blogger and author of The Rawsome Vegan Cookbook Emily Von Euw's Instagram feed. All her recipes are raw and vegan and look so good you'll want to face plant right into a plate of her peanut butter caramel fudge slices! If these photos don't make you hungry, we don't know what will.
''Keep practising! The more experience you have, the more opportunities there are to discover your own style and skill set.
''Also, the best lighting for photos is on grey and cloudy days. Overcast weather makes for beautiful shadows and a cooler temperature in the photo, which I personally prefer. I do love a good garnish so I normally will make a savoury sauce or sweet drizzle for a recipe, and also sprinkle it with some nuts, berries, fresh-cut herbs or whatever is appropriate for the recipe. It adds that extra oomph!''
6. Mind over matter
@symmetrybreakfast – 684k followers
Michael Zee's Instagram is lined with an eclectic array of twin breakfasts, which he makes for himself and his partner, Mark, every morning. Although each photo certainly requires an eye for precision, Michael tells us why a successful shot is more than just a pretty picture.
''Firstly, no matter how technically good the photograph is, if there is no message, thought or story behind it then it's just a pretty photograph. Make it personal!
''My one piece of advice for taking better photographs is to practise with a film camera. It will slow you down and force you to focus on frame and composition rather than just being snap happy!''
Register for free to continue reading
Registration is a free and easy way to support our truly independent journalism
By registering, you will also enjoy limited access to Premium articles, exclusive newsletters, commenting, and virtual events with our leading journalists
Already have an account? sign in
Register for free to continue reading
Registration is a free and easy way to support our truly independent journalism
By registering, you will also enjoy limited access to Premium articles, exclusive newsletters, commenting, and virtual events with our leading journalists
Already have an account? sign in
Join our new commenting forum
Join thought-provoking conversations, follow other Independent readers and see their replies