Ikea launches vegan hot dog
The plant-based dish is due to arrive in the UK in August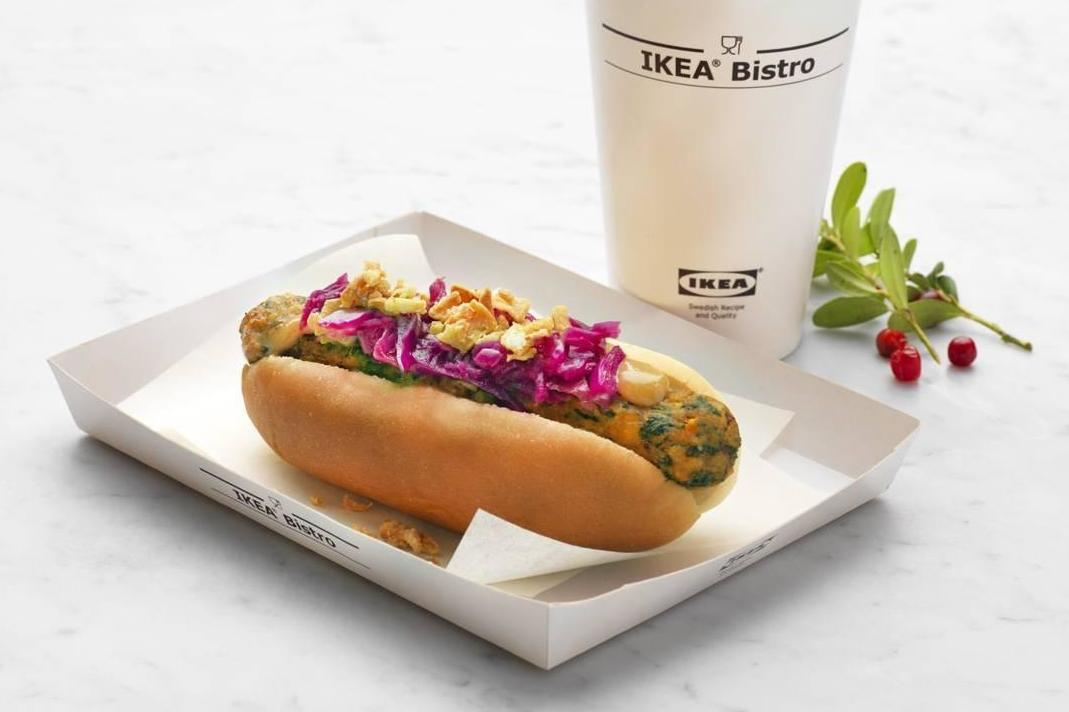 There's more to Ikea than flat-pack furniture and meatballs.
Now, the Swedish retailer has announced on Instagram they're trialling a vegan hot dog in their Malmö store, with plans to roll the plant-based delicacy out across other European branches in August.
The news comes after Ikea released a range of veggie meatballs in 2015 and forms part of the brand's mission to incorporate more plant-based meals into their crowd-pleasing food offerings.
"Every year, 660 million people enjoy the Ikea Food offer, and we see this global reach as an opportunity as well as a responsibility to serve food that is good for people and the planet," said Michael La Cour, Managing Director at Ikea Food.
He insists that the new vegan offering will be as delicious as it is ethical, adding: "'There is no point in creating a more sustainable option for our customers if it isn't tasty.
"With the new veggie hot dog, we can inspire and enable customers to choose a plant-based, more sustainable option at an affordable price."
While the hot dog is made from 100 per cent plant-based ingredients, Ikea Food Services clarified in an Instagram comment that they're currently unable to refer to the prototype as "vegan" because they're not entirely secure that the additives used are completely vegan.
However, they said "it's a work in progress".
The veggie hot dog comes three years after Ikea launched the Grönsaksbullar, a vegan-friendly variant of the retailer's iconic Swedish meatballs.
While Ikea's latest plant-based offering won't officially hit stores till August, vegan and vegetarian fans have already starting voicing their excitement by commenting on the brand's Instagram post.
"Yay, I'll be there!!" wrote one user.
"Please bring to the US, too, @ikeafoodservices! Very exciting!" added another.
Join our commenting forum
Join thought-provoking conversations, follow other Independent readers and see their replies